Beverly will try to convince Adam's principal to reconsider an old custom at the school in The Goldbergs Season 9 Episode 7. Adam will be embarrassed by her mother's move and will try to spoil her master plan. Moreover, Barry reprised his old rapper self in the previous episode and created a flop song with Joanna and Erica. But, Adam was sad about the absence of Pops. So what will happen in the next episode of The Goldbergs Season 9? Continue reading further to know all the updates.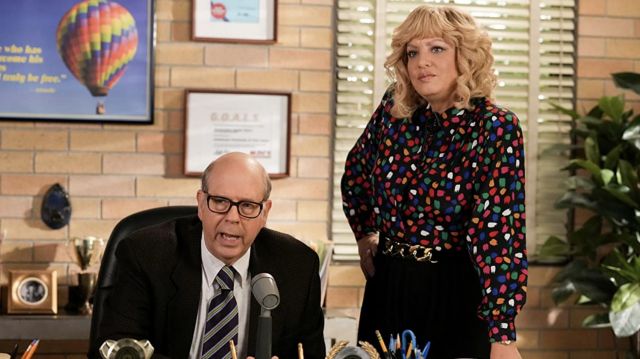 The Goldbergs Season 9 Episode 7: When Will Happen Next?
ABC has dropped the official synopsis for the seventh episode titled "The Rose-Kissy Thing." The upcoming episode will witness Beverly trying to convince Principal Ball. She will try to get his permission for a non-athlete senior night at the William Penn Academy. The school only honors the mothers of athletic children. So, Beverly will be mad at the strangle rule and try to talk the principal into a different approach in The Goldbergs Season 9 Episode 7. Meanwhile, Adam will feel embarrassed by Beverly's actions and try to sabotage her plan in the next episode.
Furthermore, Erica will ask Geoff's sister, Joanna, to be her pre-wedding fun captain. Unfortunately, she is not able to find any friends interested in accepting the position. Although Joanna has no previous experience, she will try to manage the responsibility in the best way possible.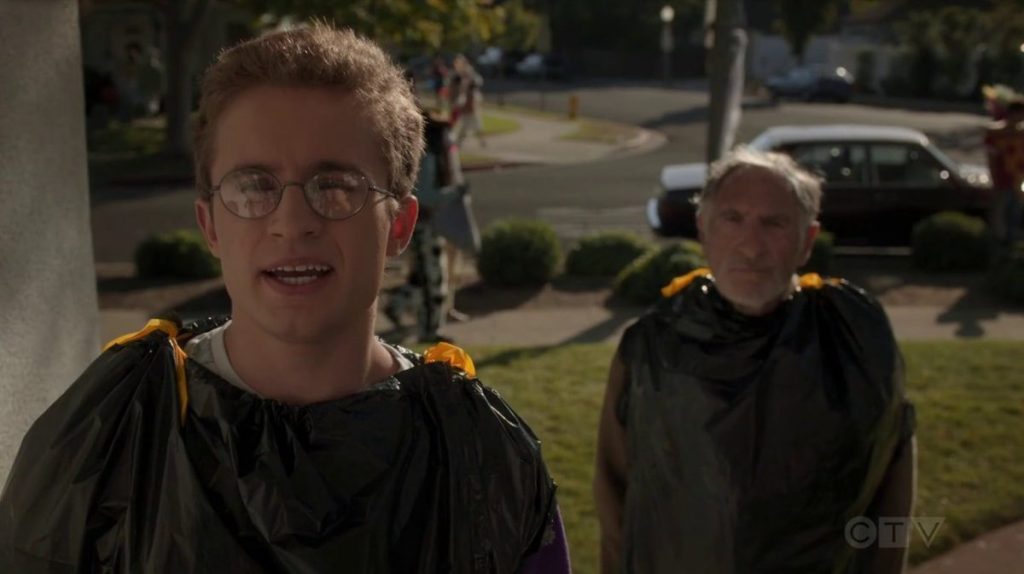 A Quick Recap!
The previous episode of Goldbergs Season 9 witnessed Adam still mourning the death of his Pops. Meanwhile, Beverly stayed home on Halloween to comfort him. Moreover, Barry has indulged himself in a pile of books as he prepared for medical school. Thus, when Geoff calls him Big Tasty, he feels nostalgic and has a funny idea. Barry decided to reprise his rapper self and drop out a Halloween-themed single.
Meanwhile, in The Goldbergs Season 9 Episode 6, Barry, Joanna, and Erica made a song called "Monster Train." Further, they present their piece to the mystery of darkness, Elvira. Barry got mad at Joanna after Elvira was not impressed with their song. Later, Elvira suggested to Barry that he was being harsh to Joanna. So, he went to her and apologized for being stupid. Meanwhile, Adam was missing his Pops, who was his partner in crime during Halloween.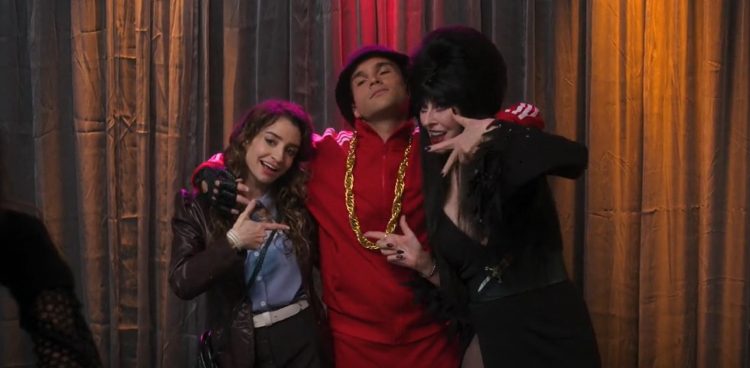 Beverly asks her father to help with Adam's bad mood. So, Beverly's father took Adam out to make him feel better. But eventually, Adam ends up getting punched in the face due to his grandfather's nonsense. Moreover, Adam got furious after getting wet in the rain. Adam said that it was the worst Halloween ever. However, at the end of The Golbergs Season 9 Episode 6, Adam realized that the old man made an effort and hugged him.
The Goldbergs Season 9 Episode 7: Release Date
The seventh episode of The Goldbergs Season 9 will air on November 3, 2021. ABC airs each new episode weekly on Wednesdays at 8:00 p.m. ET, with an average runtime of 22 minutes. In addition, fans can watch the latest episode on the network's official website, Fubo TV, Sling TV, DirecTV, YouTube TV, and Hulu+Live. So don't miss the newest episode of The Goldbergs and come back for more essential updates about your preferred shows.