You have probably heard about American TikTok star Noah Beck, but you will be surprised to learn how much the TikTok star makes a year. Although Noah isn't a household name, yet many of you know him for his looks, perfect abs, and being a former member of the infamous Sway House. Well, the list isn't over here. But, if you don't know about Noah and his net worth, then let's dig deeper into his profile. Also, did we tell you whom he is dating currently? Let's explore!
First, Where Is Noah From?
According to the reports, Noah is originally from Arizona, but he lives in Los Angeles, California. As of 2021, he's 20 years old and was born on May 4, 2001. Although he didn't share a lot about his personal life, yet we learn that he has two sisters- Haley and Tatum Beck. Well, Noah's family rarely appears in his videos, yet a lot of you might know about Tatum as she has a huge fan following just like her brother. Meanwhile, Haley works as a teacher (we learned from her Instagram bio).
Is Noah Dating Someone?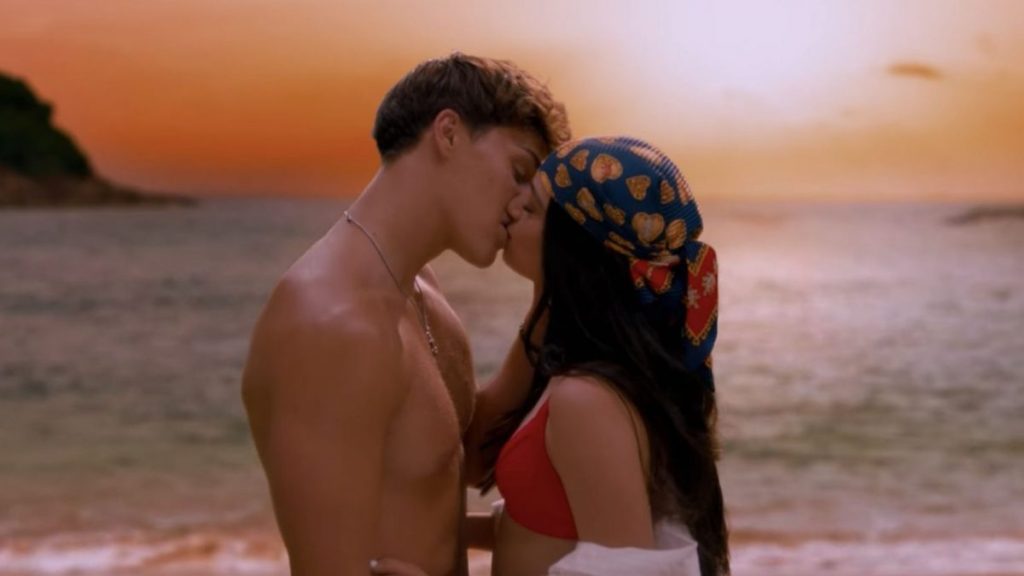 Well, till October, he wasn't dating someone- but he isn't single now. Back in July, Noah and Dixie D'Amelio, American songwriter and singer, started spending time together after she broke up with Griffin Johnson. Even in Dixie's "Be Happy" remix music video, Noah played her love interest. Despite this, they both denied that they were dating and are just friends- just like Hollywood Fix trying to make everything private. But finally, in October, Noah Beck confirmed the rumors of them dating with a sly statement.
Then What About James Charles?
There was a buzz around the internet that Noah Beck is gay and many of his followers started questioning his sexuality from the very beginning of his career. Many even accused him of dating James Charles. However, Noah shut the rumors by saying that he loves James, but yes, he's straight. Even in June, he shared a video on TikTok that further put an end to his gay rumors. So yes, Noah is only dating Dixie currently- neither James nor other guys.
How Is Noah Connected To Sway House?
Noah was a part of the Sway House- a group made up of only TikTok boys where they stay, work, and party together in the mansion. Noah Beck was the newest member of the group who joined the Sway House back in June 2020. TalentX Entertainment managed Sway House. But unfortunately, in February 2021, Sway House officially ended. Thus, Noah is no longer a member of the Sway House.
Has Noah Been In Any Show?
Yes! Noah starred in a cooking show, Dish This on AwesomenessTV, alongside Blake Gray, YouTuber and an American model. There were also rumors that Noah appeared as Gibby in iCarly. Though he used Gibby's picture as his profile picture, yet he didn't play the role. Further, Gibby star was Noah Munck. Besides this, Noah has joined Jamie Lynn Spears and the original cast in Zoey 101 reunion. Well, he won't be alone there as his girlfriend Dixie, alongside Loren Gray, JoJo Siwa, and many more, will join them.
How Much Does Noah Beck Make?
Noah is a newly popular personality on TikTok. Thus, digging into his specific money-related details won't be that easy. However, as per the reports, he has reportedly worth an estimated $5 million as of 2021. In 2020, Noah made $4 million, and the list goes on. Not just that, he is currently on the list of one of the wealthiest TikTok stars in the United States.