Pelham's future at Firehouse 51 might be at stake in Chicago Fire Season 10 Episode 8. His differences with Gallo are expected to continue in the upcoming episode. Meanwhile, Boden will consider making Pelham a permanent member of the Firehouse.
In the previous episode, Severide and the team avoided a massive disaster after finding the church arsonist. However, the arsonist ended up dead in his planned car explosion. So, what will transpire in the upcoming episode of Chicago Fire Season 10? Keep reading further to know all the details about the next episode. 
Chicago Fire Season 10 Episode 8 Preview: What Will Happen?
The eighth episode, titled "What Happened at Whiskey Point?" will focus on Jason and Gallo's differences. Although they came to an understanding in the last episode, they will stand against each other once again in the next episode. Meanwhile, in Chicago Fire Season 10 Episode 8, Severide and Hermann will clash about the office space. Also, Boden will look into Pelham's history as he considers making him a permanent member at the Firehouse. However, the growing resentment between Gallo and Pelham may cause some trouble for Boden's plans.
But Pelham may not last long at the Firehouse if things continue to go downhill for him. Violet will struggle with her feelings for Gallo. In the next episode of Chicago Fire Season 10, Brett and Ritter will force Violet to express her feelings to Gallo.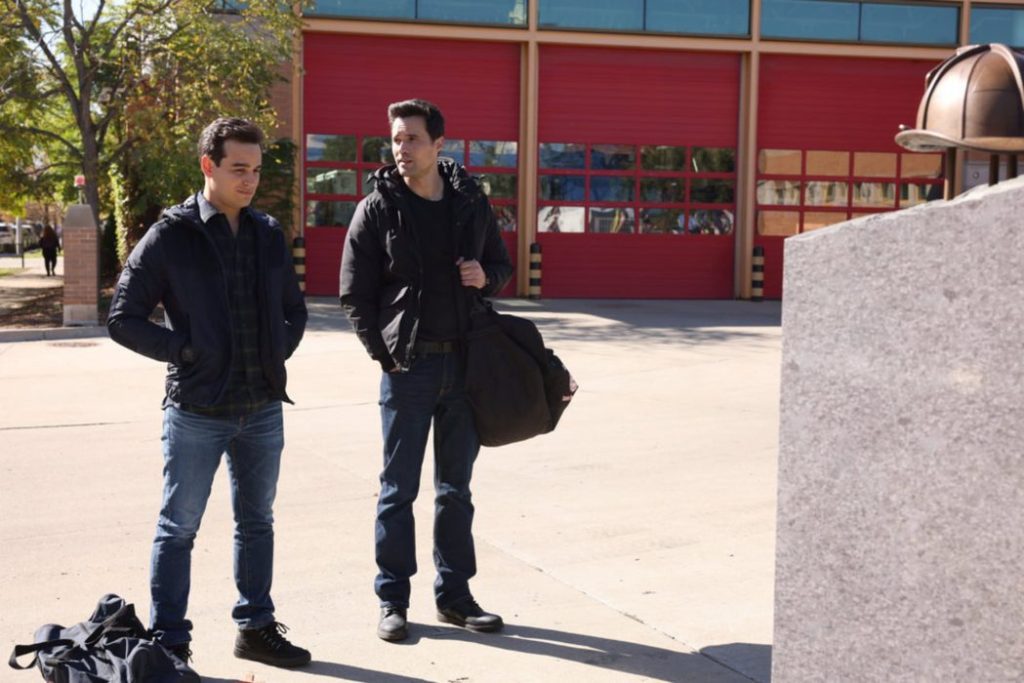 A Quick Recap!
The seventh episode of Chicago Fire Season 10 began with the introduction of Jason Pelham. He was filling in temporarily for the lieutenant's position after Casey's departure. However, the team felt a little uncomfortable listening to Jason as they were used to taking orders from Casey. Especially, Gallo had an awkward interaction with Jason, which started things on a wrong note for the two. The Firehouse was answering an emergency call, but Gallo failed to comply with Jason's orders, as he did not understand it.
Moreover, Boden seemed to constantly observe Jason, considering letting Casey's replacement stay for a while. He confided in Mouch, who questioned why Stella was not considered for the vacant position. Boden replied that Stella had been busy with the Girls on Fire program. Also, he didn't want to give an essential role to someone who is floating around two responsibilities.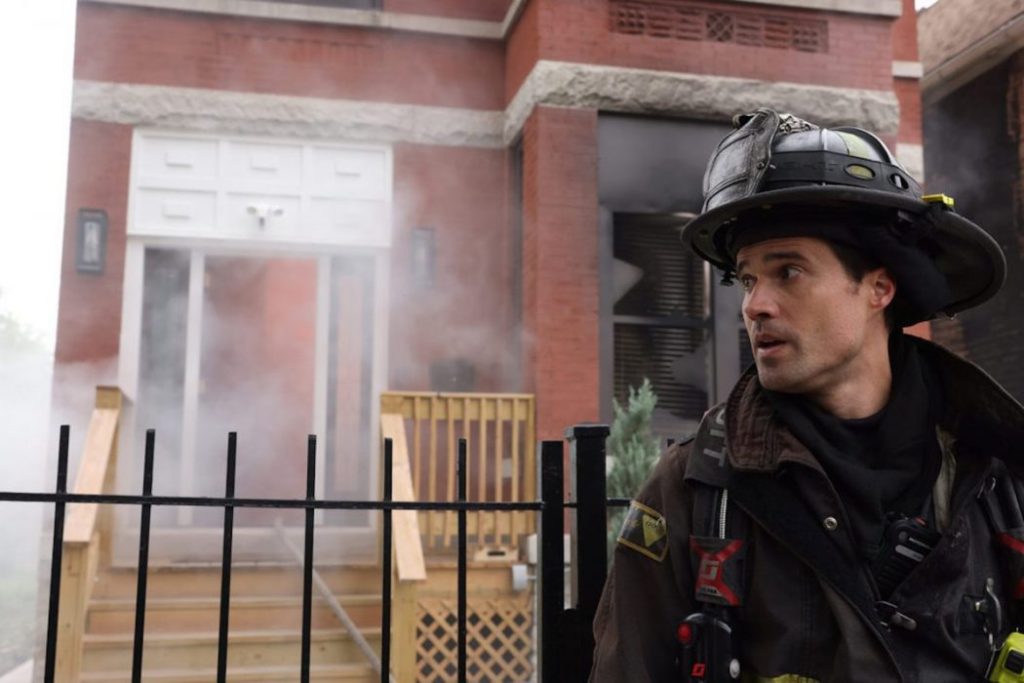 Severide's Investigation Helps Avoid A Major Casualty!
Meanwhile, in Chicago Fire Season 10 Episode 7, Severide and Seager intensified their search for the church arsonist. They realized that the suspect was targeting churches. Moreover, the priest who became his victim ended up dead after severe fire injuries. The duo eventually tracked down a groundkeeper named Larry Muller. When they got a warrant to search Muller's house, Severide found the blueprints of a car bomb.
He realized that it was too late and focused on saving the people from the explosion. Soon after, he informed Boden about Muller's plans. Thus, Boden and his men secured the church parking area, clearing all the people out. Luckily, the squad managed to avoid casualties except for the serial arsonist who died in the explosion. However, when the bomb exploded, Jason saved Boden's life by shielding himself.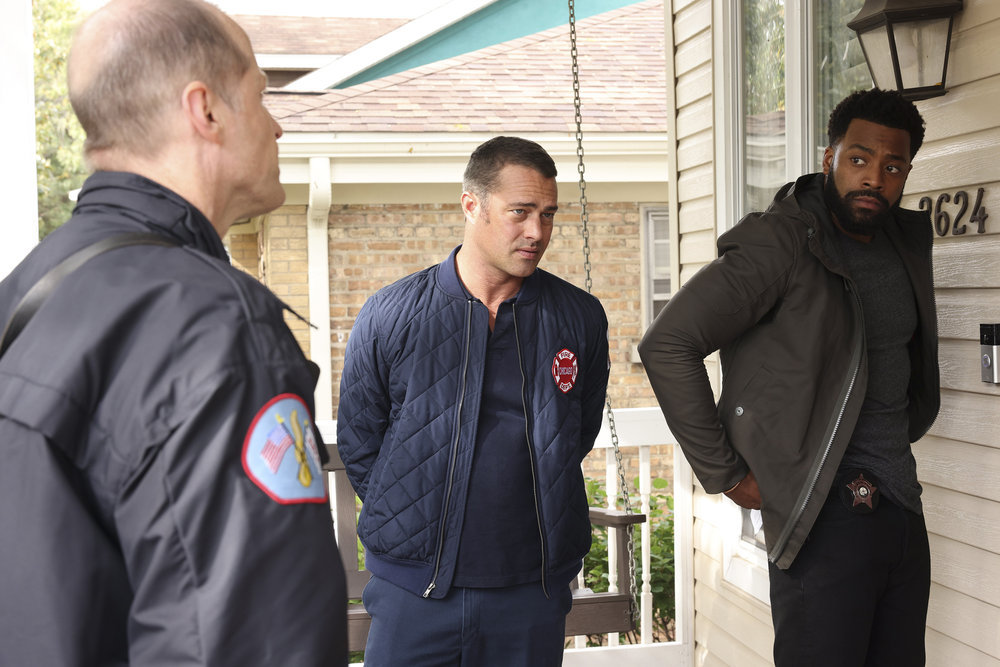 The chief was impressed by Jason's selfless act as Boden decided to let the temporary lieutenant stay. Further, in Chicago Fire Season 10 Episode 7, Gallo and Jason resolved their differences. Also, Hermann told Mouch that a professional firefighter filling in for a temporary position raises suspicion about the man. So, the two experienced veterans decided to keep a close eye on Jason.
Chicago Fire Season 10 Episode 8: When Will It Air?
The eighth episode of Chicago Fire Season 10 will air on November 10, 2021. NBC airs each new episode weekly on Wednesdays at 9:00 p.m. ET. Moreover, fans can view the newest episodes on Fubo TV, DirecTV, and Sling TV. Hence, don't miss the latest episode and keep coming back for more updates about your favorite TV shows.