The hospital will welcome new interns in the eighth episode of The Resident Season 5. Devon will handle them while teaching some important lessons about their conduct at the hospital. Moreover, Bell and Kit will try to convince Conrad to come back to the hospital. Also, Raptor's mother will be admitted to the hospital in critical condition.
The previous episode depicted what the doctors were doing in their lives after a time jump of three years. Conrad was dedicated to spending more time with Gigi, while the other doctors had achieved several milestones in their personal and professional lives. So what will happen next in The Resident Season 5 Episode 7? Let's find out!
The Resident Season 5 Episode 7 Precap: What Will Happen Next?
Fox has dropped the promo and synopsis for the upcoming episode titled "Who Will You Be?" In the seventh episode, the Chastain will welcome new interns, which includes Billy's son. In addition, Devon will handle the interns and teach them some valuable lessons about the profession.
Even after three years, the hospital still desperately needs Conrad's experience and skills. Hence, Bell and Kit will attempt to convince Conrad to join the hospital. Further, in The Resident Season 5 Episode 7, Leela and Padma's parents will surprise them with a visit. Also. Raptor's mother will suffer from a major organ failure. SHe will collapse at a book signing event. Thus, she will be admitted to the ER. Raptor will confide in Conrad about her mother's condition.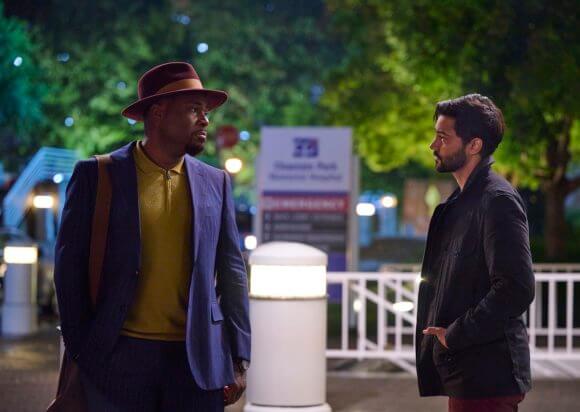 A Quick Recap!
Conrad had left the hospital in the previous episode of The Resident Season 5. He took this decision to spend more time with her daughter. Moreover, it was hard for him to move on with Nic's memories all around the hospital. So, Conrad chose to work as a concierge doctor at a private clinic. Further, he brought a peculiar patient diagnosed with lung cancer at Chastain who could not afford treatment. Unfortunately, the patient lost his cool and took two pharmacists hostage. He demanded to get a unique chemo drug for his cure.
However, the diagnosis results stated that the patient did not have lung cancer. Instead, he suffered from a case of tuberculosis in The Resident Season 5 Episode 6. The dynamic duo of Conrad and Devon calmed the patient down and controlled the crisis. Conrad went on dinner with Gigi after a testing day at the hospital. Devon asked Conrad to think about returning, but he was still reluctant to come back. Gigi asked him how his day was. And Conrad replied that he had the best day in a long while.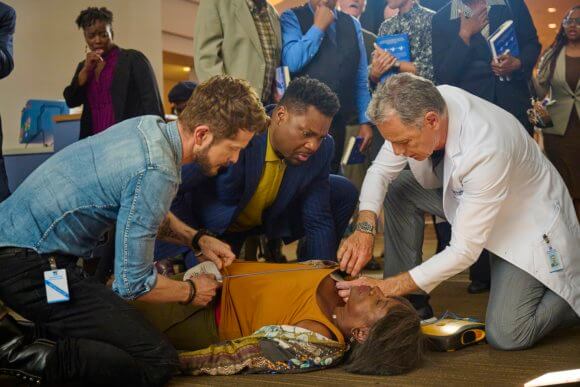 After three years in time, AJ became a celebrity after his book Heart Sounds became a huge success. In the previous episode, AJ and Bell competed for the position of Chief Surgeon at Chastain. In addition, AJ was dating Padma, Leela's sister, while Dr. Bell was dating the Chastain's CEO, Kit. Moreover, Devon and Leela were still living together, but they had trouble finding time for each other outside the hospital in The Resident Season 5 Episode 6.
The Resident Season 5 Episode 7: Premiere Date
Fox will air the seventh episode of The Resident Season 5 Episode 7 on November 16, 2021. Each new episode drops weekly on Tuesdays at 8:00 p.m. ET, with an average runtime of around 45 minutes.
Where To Watch The Seventh Episode Online?
If you cannot catch up on the upcoming episode on Fox, you can stream it on Hotstar, Hulu, and Amazon Prime Video. So keep returning for more episode previews, and don't miss the next episode.