Although Vincenzo fled away in the finale after getting his revenge, Hong Cha-young (Jeon Yeo-been) still has the gold with her. Thus, the cliffhanger ending left an open door to explore in Vincenzo Season 2. While the avid viewers are looking forward to seeing their favorite characters back on screen, the lead star Song Joong-ki seems a bit pessimistic regarding the next run. Despite Song being practical about the second run, the other stars hope to return with a spinoff. So now, let's hop onto the possibility of season 2.
In the first season, an Italian family adopted Park Joo-Hyung at the age of eight. However, he later joined the mafia where the Cassano family head Don Fabio, adopted him, and soon Park became the right hand of Don and was renamed Vincenzo. But after Don's death, his biological son tried to kill Vincenzo that later forced him to evade. Once Vincenzo had secretly helped a Chinese tycoon to stash 1.5-ton gold, which he later extracted from them. However, his struggle didn't end here as Babel Group was eyeing Vincenzo.
Vincenzo Season 2: Has It Renewed Yet?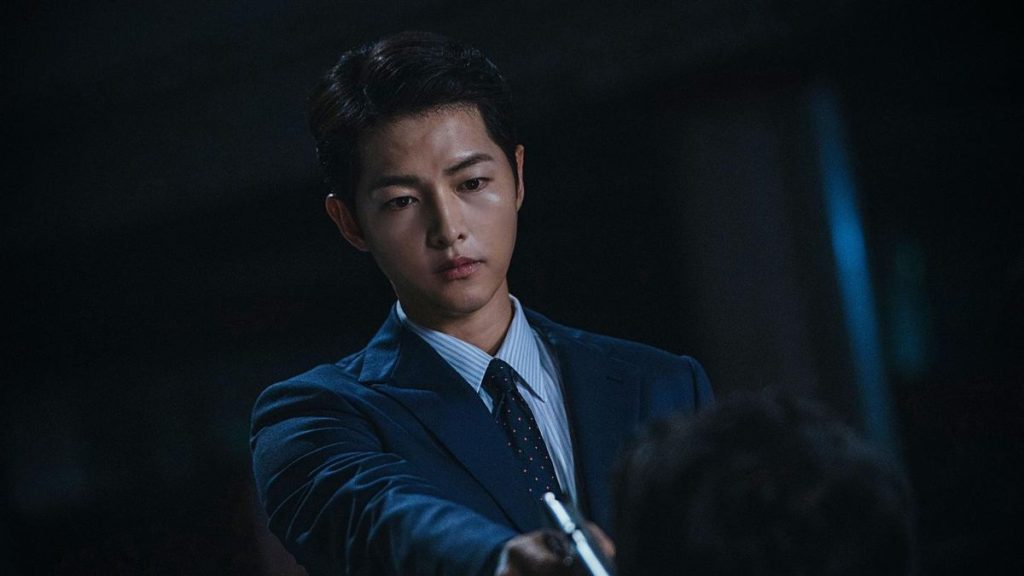 The open ending of the first season left many fans wondering about the future of Vincenzo and Hong Cha-young, who later joined forces with Vincenzo. However, the lead star Song Joong-ki didn't seem much optimistic regarding the second run. In a recent interview with South Korean news firm Sports Chosun, Song teased that there hasn't been any discussion about Vincenzo Season 2. However, he is glad that the audience liked the show and is now expecting another season. But Song concluded his statement on a bitter note, saying "season 2 isn't happening."
Well, Vincenzo has received a mixed response. Thus, it seems the decision perhaps would take quite a long time. But, on the other hand, the opening got a 7.7% average viewership which was the third-highest premiere rating of any K-drama on tvN. Thus, there's a possibility that Vincenzo could return with a second season. On the flip side, Song stayed firm in his words while his co-star Kwak Dong-yeon believed that they could return for the next run. The actor played Jang Han-seo, brother of Jang Jun-woo.
A Spinoff Is Likely To Happen
While Song cited on a practical note that season 2 won't be happening, his co-star Kwak Dong-yeon discussed the possibility of their return. Kwak took to his Twitter handle to share a picture of him enjoying a drink with Song's Vincenzo. At the same time, Kwak shared his disdain about the ending of the first run. However, Kwak believed that they could return with a spinoff. He pitched the spinoff idea to Netflix in his post. "Hope Netflix makes a spinoff" (Twitter auto-translated it). But nothing is known to date.
Vincenzo Season 2 Is Like A Dream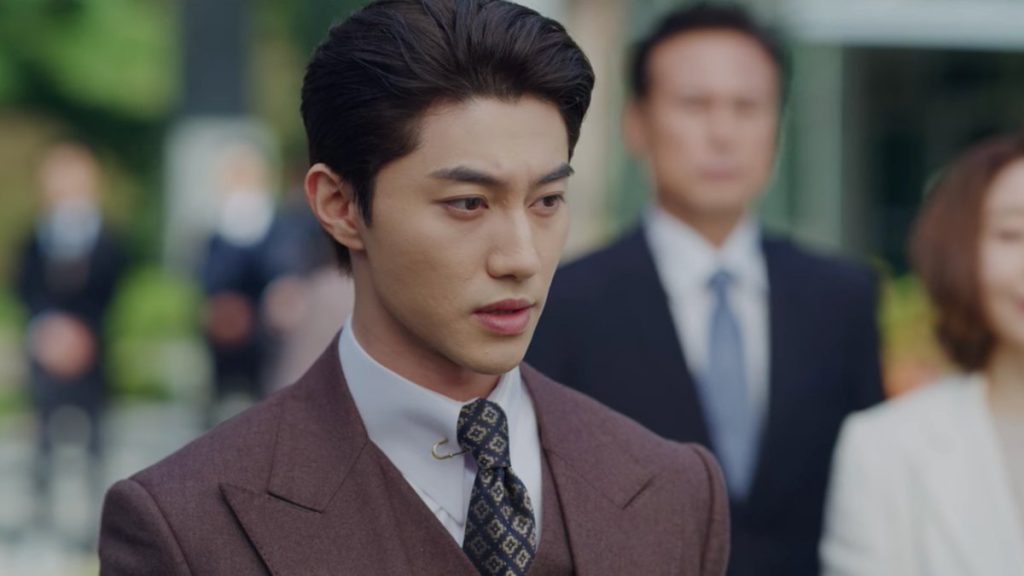 Recently, speaking with Sports Chosun via Soompi, Kwak discussed the possibility of the second run. He stated that season 2 is like a dream. So if it happens, then it would be like a dream to come true. However, currently, there's no talk about the second run. But Kwak added that "I hope it happens," as all the other stars, including him, are expecting to return in some quantity in Vincenzo Season 2.
Network Decided To Stay Mum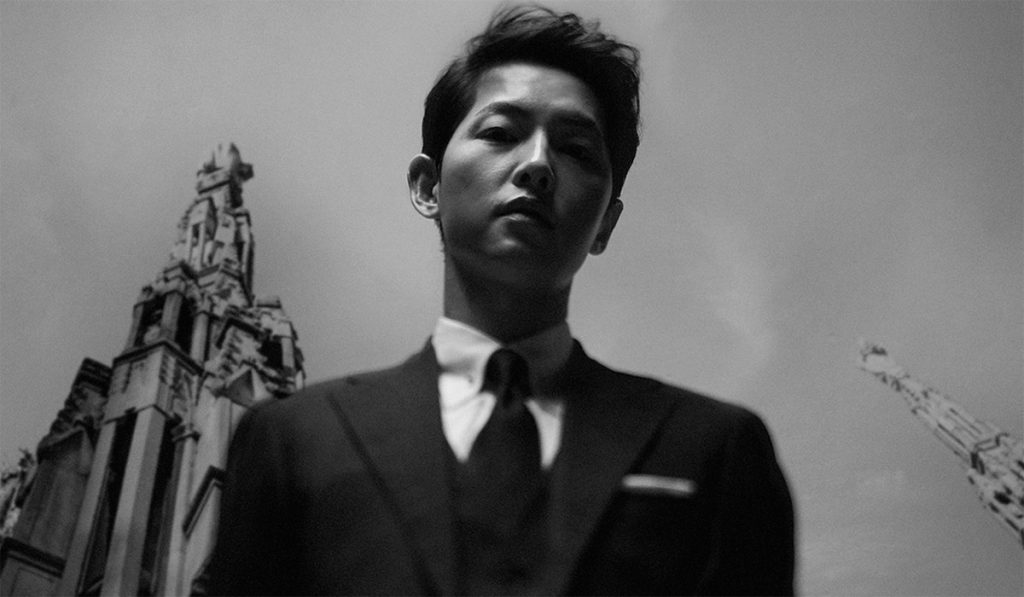 While the series enthusiasts have high hopes with Netflix and tvN, the South Korean network tvN has decided to stay mum on season 2 renewal. Typically K-drama only has one season containing a proper beginning, middle, and end.
However, a few K-drama series, including The Penthouse, Kingdom, Love (ft Marriage and Divorce), and Love Alarm, have recently broken this de-facto norm. Further, the show remains available on Netflix for a year until it becomes one of the most popular shows on the streaming giant. Thus deeming this possibility, we can expect that Vincenzo Season 2 might happen.
Vincenzo Season 2: What Would Happen If It Returns?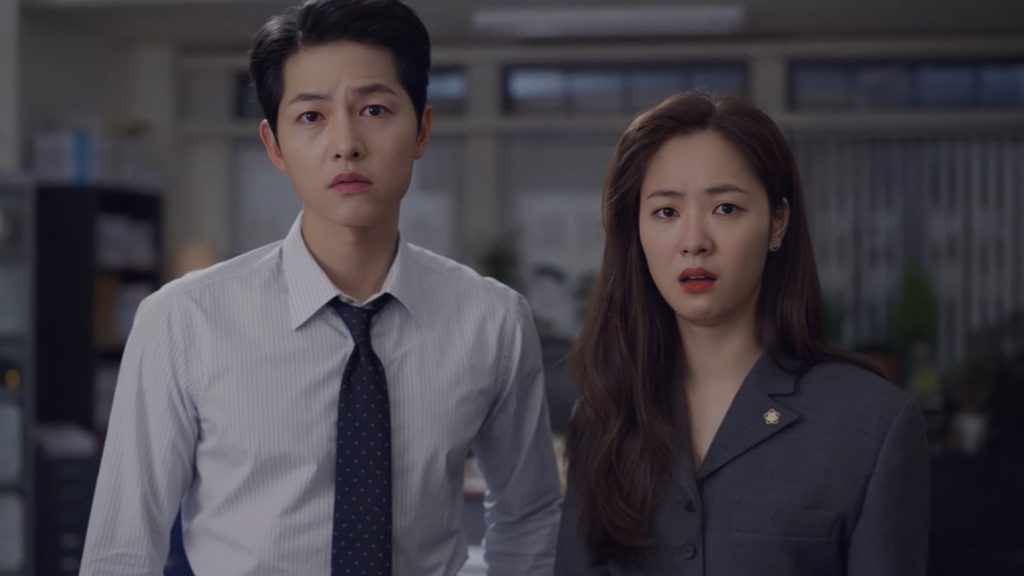 The prior season ended on a cliffhanger. There, Vincenzo fled to a remote island near Malta after taking his revenge against the Babel Group. But, the gold is still with Hong Cha-young. So could Vincenzo return to claim the gold? But, Kwak believes that if Vincenzo returns for the second run, it will eventually follow Vincenzo's journey to thwart the Babel Group, which is still there and recruiting many people.
But speaking of his character, Kwak said that perhaps he could return. There's a possibility that Kwak's Han-seo would return in flashbacks or as a ghost. That might haunt Vincenzo and force him to take a bold decision. But Kwak teased that he is happy with his character's ending. As he managed to become a person of which he could be proud. Further, Kwak teased another possibility that he could rebirth and follow Vincenzo's footsteps in Vincenzo Season 2.