The end is near for Netflix's crime drama series Ozark as the premiere date for the first installment of Ozark Season 4 is nearing. Ozark premiered in 2017 is among the most critically acclaimed crime dramas of the era, and fans absolutely love the show. The series focuses on Martin Byrde (Jason Bateman), a financial advisor who works for a Mexican drug cartel. It chronicles Martin and his family's struggles as they find themselves indulging deeper into the world of crime and drug cartels. Martin's plans to migrate from Chicago to sort things out only result in more disarray in their lives.  
The series follows a brilliant struggle between cartels, crime bosses, and local authorities, with the Byrde family caught in the middle. Bill Dubuque and Mark Williams created the series for Netflix and bagged multiple awards, including Emmys. With compelling storylines, unexpected twists, and a fantastic performance from the cast, the show created a loyal fanbase over the past three seasons. The buzz for it has only gone upwards. And fans are now getting ready for the end of this crime saga.
Netflix Shared Teaser
The first official teaser of the first part of Ozark Season 4 arrived on November 17. Netflix shared the teaser on YouTube with the caption "All decisions have consequences." In the one-minute long promo clip, we hear Marty Byrde saying, "Human beings make decisions. They commit acts. And that makes things happen. It creates a snowball effect, causes other people to make decisions, cycle continues, snowball keeps rolling. Sometimes people make decisions and you gotta act accordingly. Or you can crawl in a hole to die." 
The teaser also has some flashback highlights of the earlier seasons, including the scene where Del Rio almost killed Martin. During the flashbacks, we get a glimpse of a seeming car accident. In the clip, the text "No ending is reached by accident" appears on our screens. The promo clip gives us a brief idea about the perplexities and threats that Ozark Season 4 has in store for the Byrde family. 
Ozark Season 4: Release Date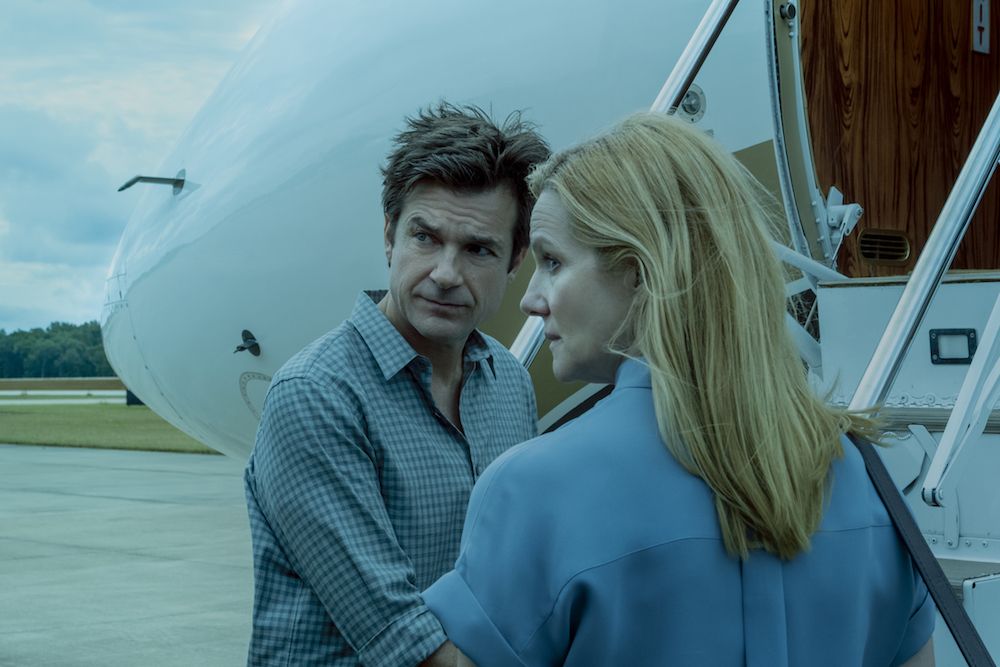 The third season of Netflix's Ozark premiered all ten episodes on the streaming platform on March 27, 2020. On June 30, 2020, Netflix announced that the series would return for a fourth and final season with fourteen episodes, unlike the first three seasons, with only ten episodes. The last season of the popular Netflix crime drama series will be divided into two parts, with seven episodes each.
The filming for Ozark Season 4 began in November 2020 and wrapped up on October 8, 2021. Unfortunately, however, there are no updates regarding the whereabouts of the second part of Ozark Season 4. Nevertheless, the premiere date for the first set of episodes in the final season of Ozark is getting closer. The season will release on Netflix on January 21, 2022, and we can't wait for the series' penultimate part to hit the screens.