It looks like Dexter will try to deviate the search for Matt Cladwell in Dexter Season 9 Episode 3. However, while he tries to make things right with Harrison, Dexter will find himself handling the investigation, which could lead the cops to him. Meanwhile, we will also find out who will save the homeless girl stuck in a room. Thus, continue reading ahead to know all the details about the next episode.
Dexter Season 9 Episode 3 Precap: What Will Happen?
The third episode is titled "Smoke Signals." Dexter is trying to change himself in an attempt to make this right with Harrison. However, a full-fledged investigation into Matt Caldwell's disappearance will make it harder for him to focus on his son. Meanwhile, Harrison will join the high school wrestling team and become famous for his skills at the school. Next, a true-time podcaster will visit Iron Lake. And he will become friends with Angela to get a deeper knowledge of what is happening in the town in Dexter Season 9 Episode 3.
A Quick Recap!
Lately, Dexter took his son to his cabin in the woods. He tried to act as a father, but it was hard for him to find the right words. Meanwhile, in Dexter Season 9 Episode 2, Harrison revealed that his mother, Hannah McKay died three years ago from pancreatic cancer. After her death, he had been moving from one foster home to another. Also, Dexter tried to cover his tracks after murdering his first victim in ten years, Matt Caldwell.
Angela and the police department launched a search for Caldwell in the protected Native American plantation forests close to Iron Lake. Angela dropped by with her troops, requested Dexter to lead them to use his cabin as a base. Meanwhile, Angela was shocked to meet Harrison when he told him that Dexter was his father. Harrison also met Angela's daughter, and the two tried to know each other.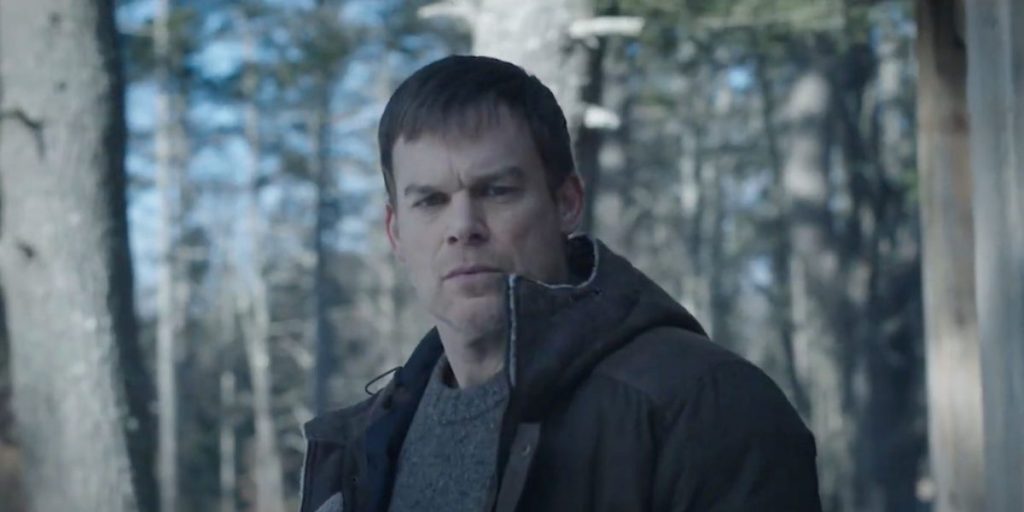 Further, Dexter made up a story about Caldwell shooting an endangered deer and fleeing to escape the legalities to kill the search. When the investigation was about to stop, Caldwell's father Kurt intervened and requested to continue the search for his son.
Meanwhile, in Dexter Season 9 Episode 2, the homeless hitchhiker remained locked in a room. While drinking at night, she discovered that someone was watching her through a camera. Near the camera, she also found a text written with blood which read, "You're already Dead."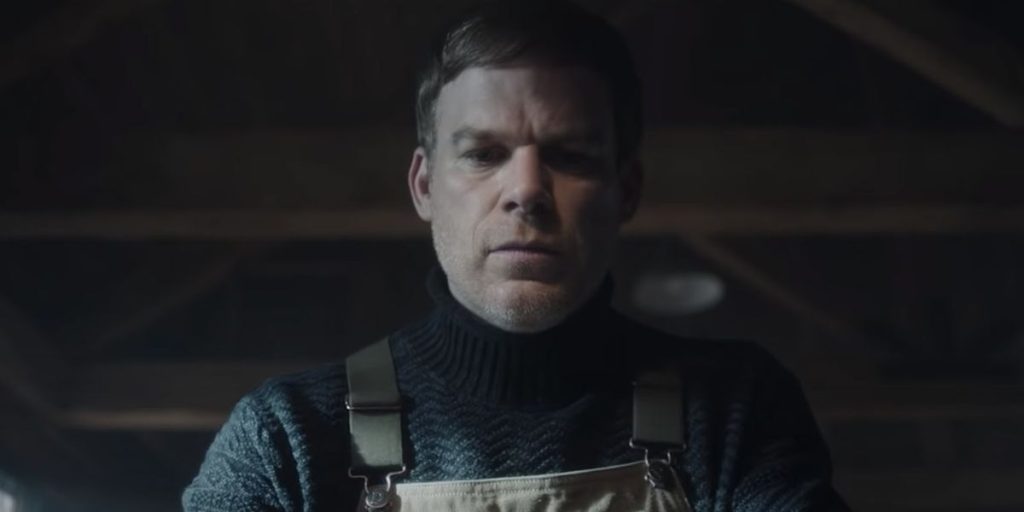 Dexter Season 9 Episode 3: Release Date
Showtime will air the third episode of Dexter Season 9 on November 21, 2021. Each new episode airs weekly at 9:00 p.m. ET on Sundays. The ninth season will feature ten episodes in total.
Where To Watch The Next Episode Online?
If you miss the upcoming episode on Showtime, you can stream it on its website and Showtime app. Fans can also watch season 9 on Sling TV, Fubo TV, YouTube TV, and Amazon Prime Video. So stay tuned for more episode previews, and don't miss the third episode of Dexter: New Blood.