We have some bittersweet news for The Rookie fans! It seems they have to wait a while before jumping on The Rookie Season 4 Episode 8. Is it worth the wait? Though there are many speculations about how things will continue in the eighth chapter, it seems fans will get more of what they bargained.
The upcoming installment is all set to explore a fresh perspective in the police procedural series, mainly when it explores every character's life from a different angle. Indeed you read it right! The change in the camera's position might surprise you this time. So don't fret! Let's hop in straight to what we have for you.
The Rookie Season 4 Episode 8 Preview: What Will Happen Next?
The Rookie Season 4 Episode 8, titled "Hit and Run," is written by Vincent Angell while Bill Rose directed the episode. The eighth episode's promo hints at the impending battle. It opens up with a drink and drive case where a lady shunned off the officer's question. When a cop asks, "have you been drinking" the lady slyly answers that it isn't "illegal to drink and bit" before collapsing on the ground. Well, it seems she should know her limits.
On the flip side, the other team members seem in a frustrating situation. As we can see, they are trying to contact a man who is running away from them. Did he do something wrong? It looks like so. Further, the eighth episode will also focus on the aftermath of the seventh chapter. Now that Nolan is back after facing a hard time when a real killer captured him, we expect that he might stay a little low-key in the upcoming chapter.
Nolan, Bradford, And Chen's Relationship Might Strengthen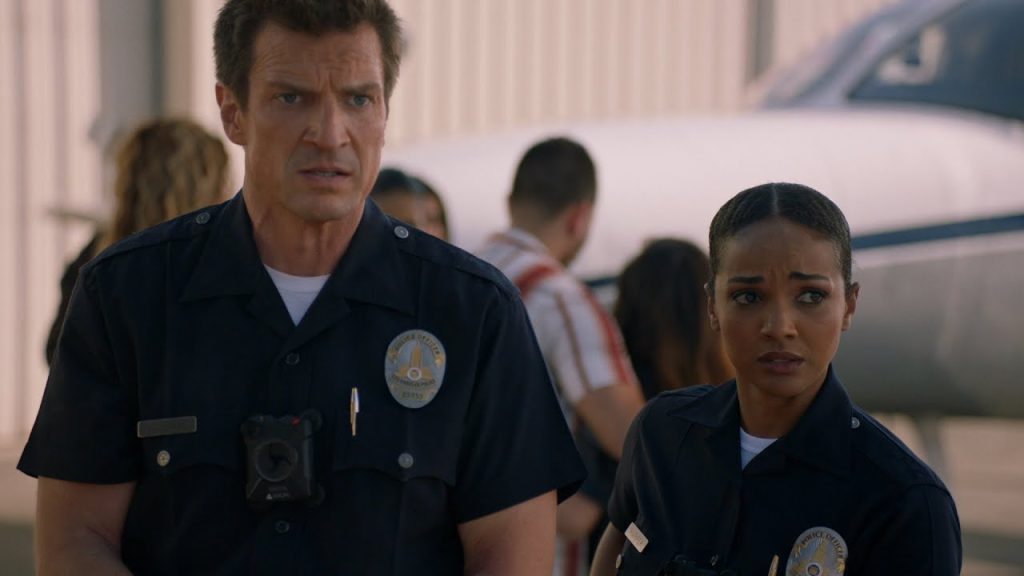 Well, the last episode was a roller-coaster ride, especially for Nolan. Nolan was abducted 25th time, and he's been off playing some action in the series. Now that the team rescued him, we can expect to see some glimpse of the hospital and some quality time with his new girlfriend.
Well, Nolan's new girlfriend seems stronger than his ex. So during Nolan's healing journey, we can expect to see the budding romance between them. But it remains uncertain as to when fans will see Nolan up front doing some hard job on the field. Further, it might give him ample time to strengthen her bond with Bradford and Chen.
New Field Task Hints At A Looming Danger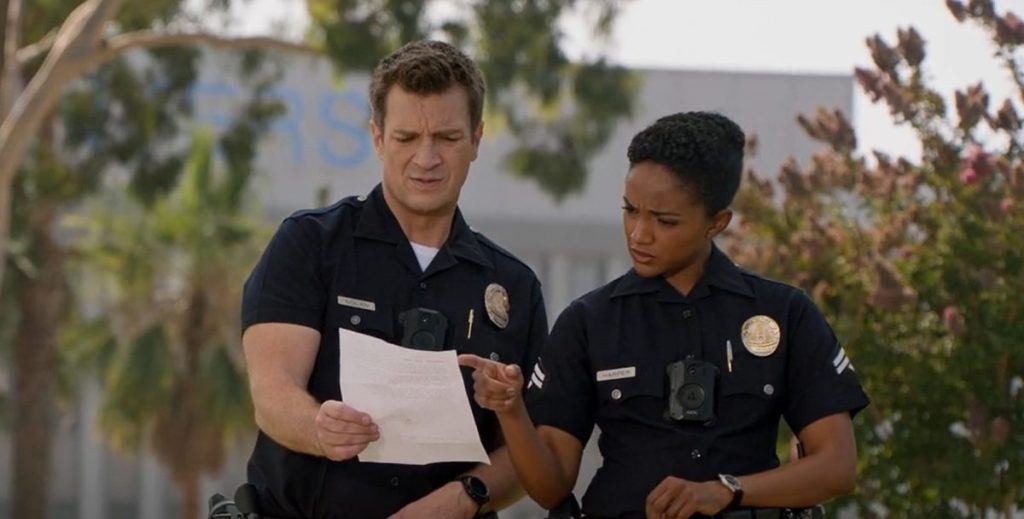 In the recent clip, we can see the team trying to communicate with a suspicious person, who put up the board "private residence no trespassing" in front of his door. Further, the person seemed quite angry and didn't want to have some words with the cop. But within a second, we saw a glimpse of one of the cops trying to chase him, as the creative team captured the chase game from different angles. Thus it feels more realistic than ever. However, what they learns ahead in this episode might blow fans' minds in The Rookie Season 4 Episode 8.
A Quick Recap!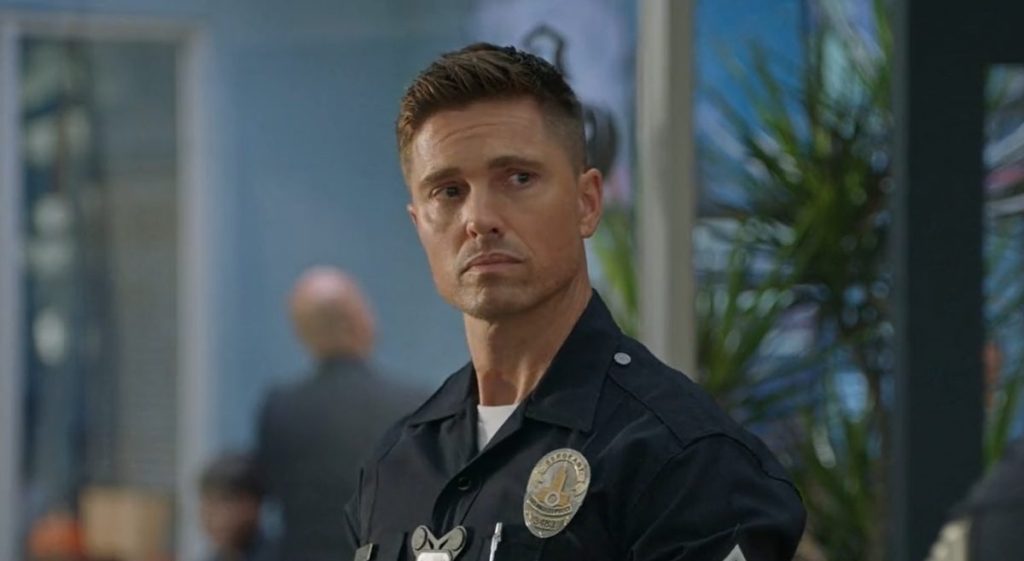 The prior episode titled "Fire Fight" focused on a daunting task. It opens up with Bailey, who was severely injured by the explosion. That eventually led Nolan, Lopez, and Harper to reinvestigate the arson case. Especially when Bailey's colleague told them that Fred was hospitalized during the murders. However, they presumed that perhaps the real killer was trying to frame Fred.
Meanwhile, Bradford and Chen were busy investigating a fraudulent case. But, on the other hand, a real killer captured Nolan. Elsewhere Bradford arrested the hitman and forced the woman to confront her wrong deeds. Meanwhile, they rescued Nolan. Later it was revealed that Fred's neighbor, Marcus, captured him. However, it later became a cat-and-mouse chase game when Marcus escaped. But eventually, the team arrested Marcus.
The Rookie Season 4 Episode 8: When Will It Return?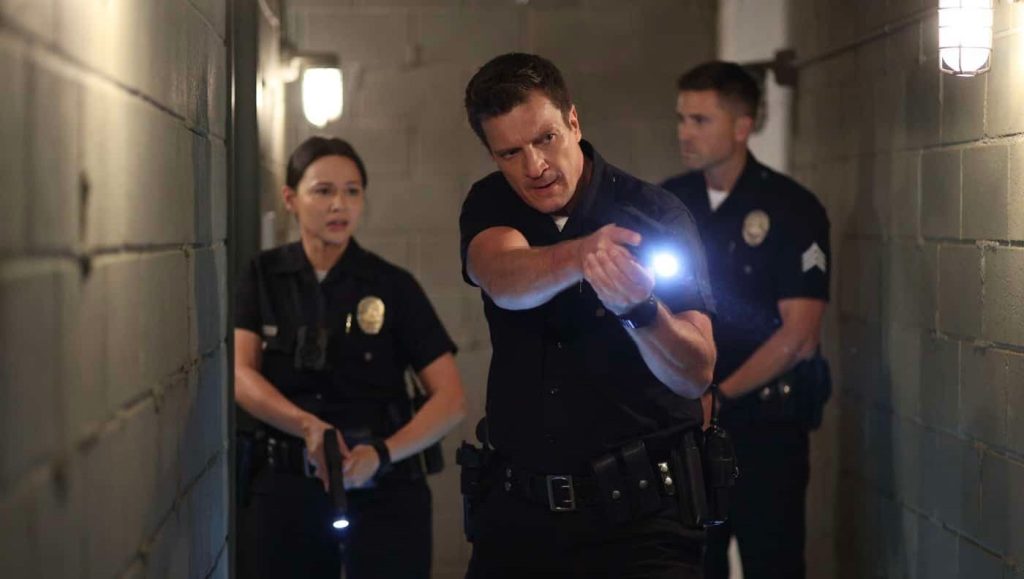 While fans have been clamoring to watch the new episode of The Rookie, the series teases that the show will be on a short hiatus. Well, the American Music Awards has put the series eighth episode on halt. But, fans have to wait a little more as The Rookie Season 4 Episode 8 won't be returning this week too. Instead, it will air on December 5, at 10 pm ET only on ABC. So, don't miss it.