The flawed Murphys are returning on Netflix with F is for Family Season 5. The network's highly acclaimed adult animated series is returning very soon. The last season premiered in June 2020, in which the Murphys bid goodbye to the year 1974. The Murphys will be dealing with personal life during the next episode, while a few new characters enter the picture to make the final season more thrilling.
The show debuted on Netflix in 2015 and has been a highly grossing animated series for the streaming giant. F is for Family has secured 8/10 on IMDB and 85% on Rotten tomatoes for its four seasons. Moreover, the series has also been nominated twice at the Primetime Emmy Awards for outstanding voice-over performances from Mo Collins in 2017 and Kevin Micheal Richardson in 2019.
The animated series follows a dysfunctional suburban Irish-American family, The Murphys. It is set in the early-to-mid 1970s in the fictional town of Rustvale, Pennsylvania. The show was created for Netflix by Bill Burr and Micheal Price. So what will transpire in the F is for Family season 5? Let's find out!
F is for Family Season 5: Trailer Breakdown And Plot Details
Recently, Netflix revealed the official trailer for the fifth season on November 16. In the upcoming season, the Murphys will deal with the loss of Frank's father, William "Big Bill" Murphy. Frank will be in a confused state of mind as he finds himself stuck in the dark memories of his father. His father had abused and bullied him all his life since childhood. He really hated his father's guts.
But, now that Big Bill is gone, Frank has a strange feeling that he finds hard to deal with. Frank will be frustrated as he tries to attain closure after his father's death next season. Further, the rest of the family will also be dealing with Big Bill's death
. Sue will try to make things better with her family while Kevin will find solace in the arms of his girlfriend, Alice. 
Meanwhile, the fifth season will feature three new guest addition to the Murphy family as they get over bill's death. In the trailer, Frank revisits the memories of his father. All the bad memories come crashing to frank as he deals with his things and looks back at everything he did together. Moreover, the family will go through a series of ups and downs while Frank is distracted by the loss of his father in F is for Family Season 5.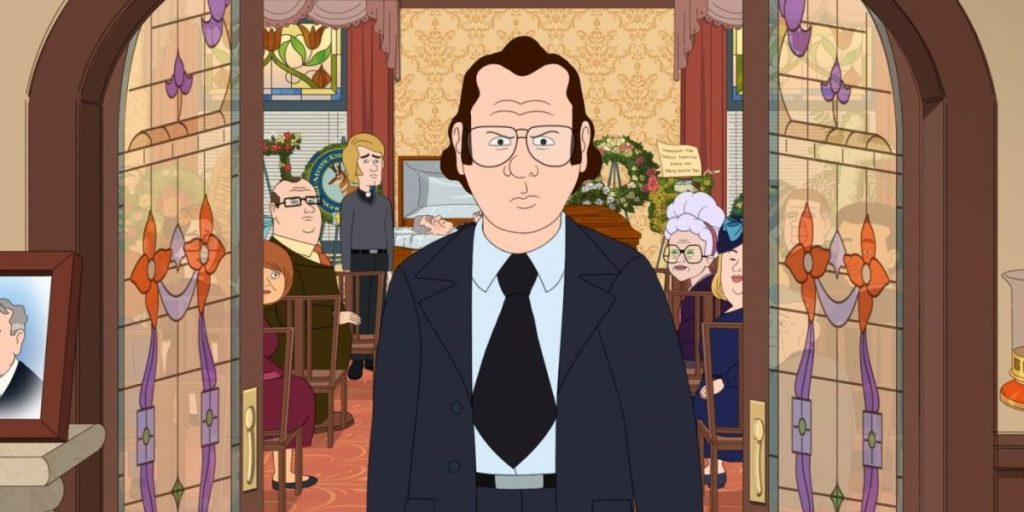 Who Will Return For Next Season?
The three new characters for F is for Family Season 5 will be voiced by Neil Patrick Harris, Fred Malamed, and Pattie Lupone. Moreover, the lead voice actors, including Bill Burr as Frank, Laura Dern as Susan, Justin Long as Kevin, Haley Reinheart as William, and Debi Derryberry as Maureen, will return. In addition, Mo Collins, Sam Rockwell, Trevor Devall, Phil Henrie, and Kevin Micheal Richardson will also join the cast.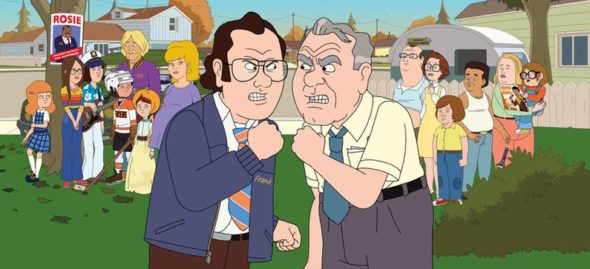 F is for Family Season 5: Release Date
Netflix will release F is for Family Season 5 on November 25, 2021, at 3:00 a.m. ET. It will be the final season of the series. So stay tuned for more thrilling updates, and don't miss the upcoming episodes of season 5.