It looks like Christina will face the aftermath of quitting her job in Bob Hearts Abishola Season 3 Episode 8. Although Abishola and Kemi will support her during this rough time. Then, the trio will meet a priest who will tell Christina the reason behind her failures. Meanwhile, Bob will face a tough situation after promoting Kofo in the upcoming episode. Thus, continue reading further to learn all the necessary details about the eighth episode.
Bob Hearts Abishola Season 3 Episode 8 Precap: What Will Happen?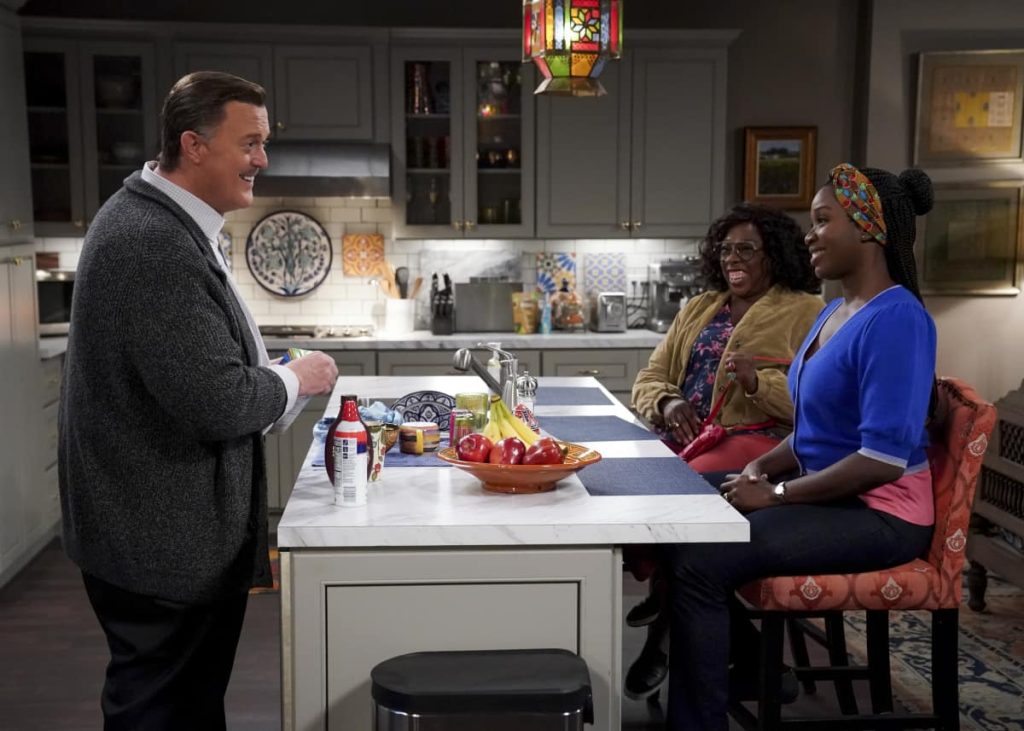 The eighth episode of Bob Hearts Abishola Season 3 has been titled "Light Duty." Christina will find herself directionless after quitting her job at MaxDot. Abishola and Kemi will take her to meet a Yoruba priest. The priest will tell Christina that her toxic relationship with her mother is a roadblock to her growth. Meanwhile, Bob will have to deal with the consequences of promoting Kofo over Goodwin. Also, Goodwin will have a panic attack at work in Bob Hearts Abishola Season 3 Episode 8.
A Quick Recap!
The previous episode of Bob Hearts Abishola Season 3 was titled "Fumble in the Dark." In the seventh episode, Morenike revealed to Kemi that she was gay at the meeting. She also told her that she decided to marry Chukwuemeka and have his kids just to please her family.
Gloria was shocked about Morenike's homosexuality when Kemi and Abishola told her. They also denied knowing any Nigerian gays and suggested Morenike keep quiet about it. However, Morenike made her mind about calling off the marriage. Thus, Abilosha joined Kemi as they told her to do whatever felt right.
Meanwhile, at the MaxDot headquarters, Christina suggested a Twitter ad strategy involving a talking sock, and Bob supports her idea. However, Christina also revealed that she is leaving the family values for not being valued there. Everyone failed to convince her, and Christina resigned from her post while Bob supported her decision. 
Moreover, Goodwin expected to be promoted as Christina's replacement. But, Bob ended up promoting Kofo. So, Goodwin got frustrated and decided to quit. But eventually, he decided to get back to his job as the floor manager because he needed money for his kid's education.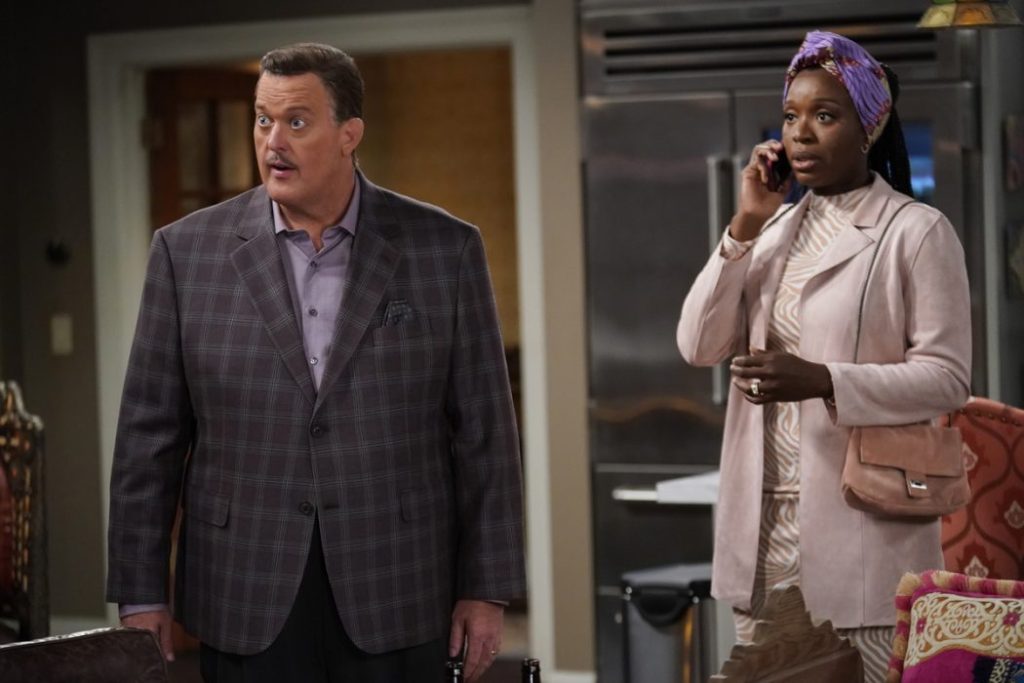 Bob Hearts Abishola Season 3 Episode 8: Release Date
The eighth episode of Bob Hearts Abishola Season 3 will air on November 29, 2021. CBS airs each new episode weekly on Mondays at 8:30 p.m. ET, with an estimated runtime of around 30 minutes.
Where to Stream the Upcoming Episode Online?
If you miss CBS's broadcast, fans can stream the latest episode on the network's website 24 hours after the airing on TV. In addition, season 3 is also available on Philo TV, Amazon Prime Video, Fubo TV, YouTube TV, and DirecTV. So, don't skip the next episode and return for more exciting updates about your favorite TV shows.