It looks like Lee Hwi is bound to make another move against Lord Sangheon in The King's Affection Ep 16. She is slowly building up a group of people she can trust. With Ga-on, Ji-Woon, and Commander Yoon by her side, she will deal another fatal move in the upcoming episode. Thus, continue reading further to know all the details about the sixteenth episode.
The King's Affection Ep 16 Precap: What Will Happen Next?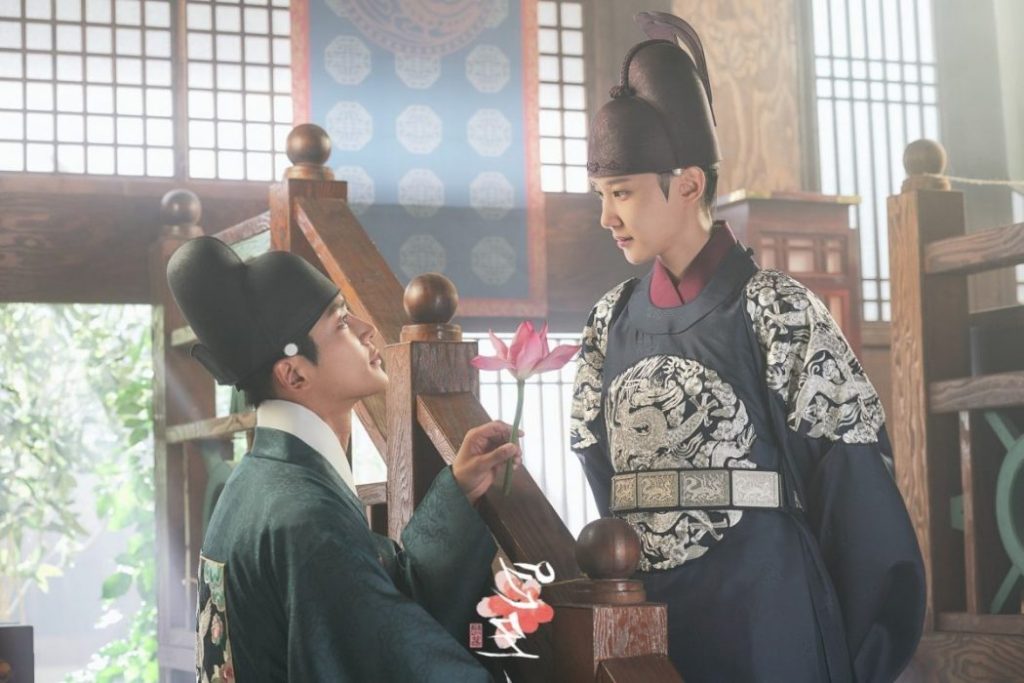 In the upcoming episode, Lee Hwi will put more plans in action to take down Lord Sangheon. She took one of his men down and also found about the weapons. With the supply cut out, Lord Sangheon will suspect Lee Hwi. Meanwhile, after watching Hyeong-Seol killed, Seok-Jo will be in a tough spot. If Lord Sangheon found out that Seok knew about Lee Hwi's identity, he would kill Seong. Thus, he might tell about lee Hwi's real identity in an attempt to save Ji-Woon. Moreover, Ga-on will work with Lee Hwi in The King's Affection Ep 16.
A Quick Recap!
The fifteenth episode began with Seok-Jo wondering about Da-Mi's past and how he thought he killed the princess. However, after watching Ji-Woon kissing Lee Hwi everything falls in place for his father. When Ji-Woon returned, Seok-Jo challenged his son for a duel. After that, the duo shared a drink while Seok-Jo still wondered about the dreadful events. He asked his son about Da-Mi as Ji-Woon wanted to learn swordsmanship to protect her. Ji Woon also apologized for thinking ill of his father as whatever he did was to protect his family.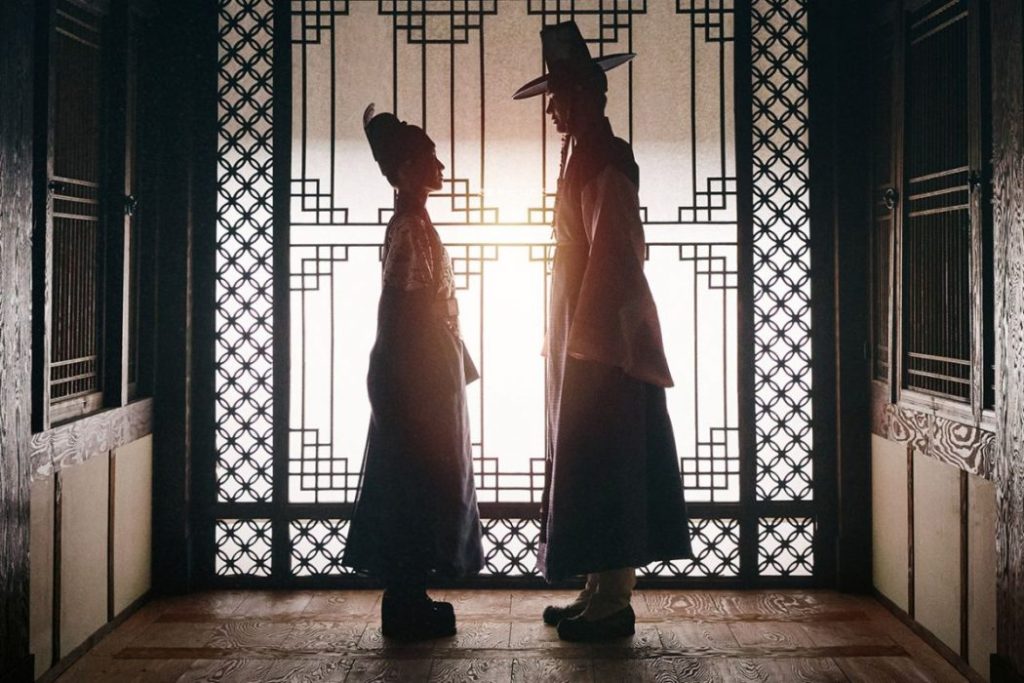 Meanwhile, in The King's Affection Ep 15, Ga-on eventually tracked the wife of the eunuch who poisoned the king. The flashback revealed that the eunuch hung himself while his wife escaped. He asked her about the past when she told that the eunuch asked Lord Sangheon for a favor. In return, Lord Sangheon asked him to deliver a letter to Ga-on's father, proving him a traitor. Ga-on burned with rage after knowing the truth. However, it turned he was followed by Hyeong-Seol, who heard everything.
At the palace, the scholars stood outside the palace, demanding Lord Sangheon's dismissal. But, when he arrived at the spot, he ordered the soldiers to put all the protestors in prison to set an example. He met Lee Hwi moments later, who suggested bringing Yeong-Su back to keep the scholars under check. Lord Sangheon sent a letter in which Lee Hwi sent a secret message.
Thus, Yeong-Su returned to the palace and confronted Lee Hwi. That's when Lee Hwi told her that she needed to stop Lord Sangheon from tightening his grasp over the royal palace. He assigned her the task to investigate the illegal activities of the Minister of Taxation as the new Inspector General.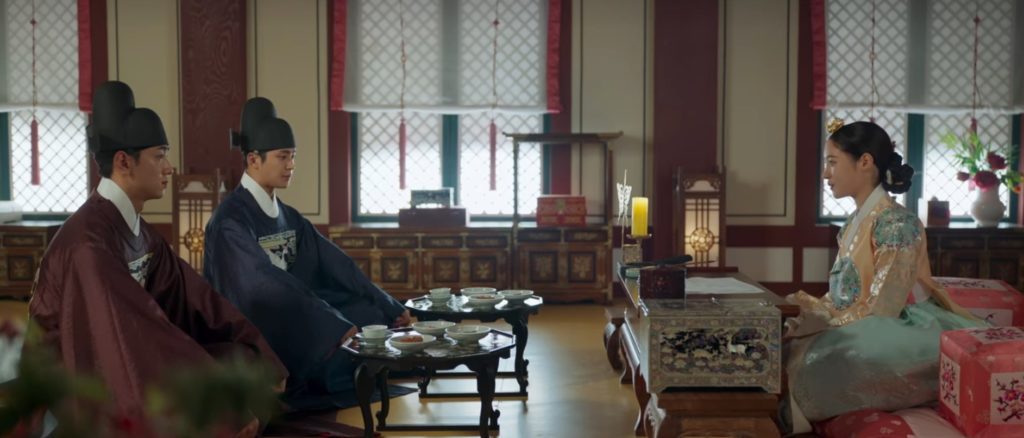 Lee Hwi Makes Her First Move!
Lee Hwi initiated her plan to take Lord Sangheon down by raiding the Minister of Taxation, Hyeong-Seol. Yeong-Su found stolen rice at his place. After that, lee Hwi came in and gave him two choices. Either run away from here until Lord Sangheon tracks and kills him or tell them about the guild that supplies Lord Sangheon with the weapons. They also promised to protect Hyeong-Seol from Lee Hwi's grandfather. 
Meanwhile, in The King's Affection Ep 15, Lord Sangheon found out about the raid and ordered his men to burn the place down. After that, he went to see Lee Hwi and warned her about making a move without her knowledge. Lee Hwi suggested that she took the measures to save the Lord's reputation. However, he told her not to challenge him.
Moreover, Ji-Woon and his friends wrong down about everything that happened to Hyeong-Seol. Lord Sangheon came across a piece of paper that demanded the minister's impeachment. The paper was deliberately put by Ji Woon.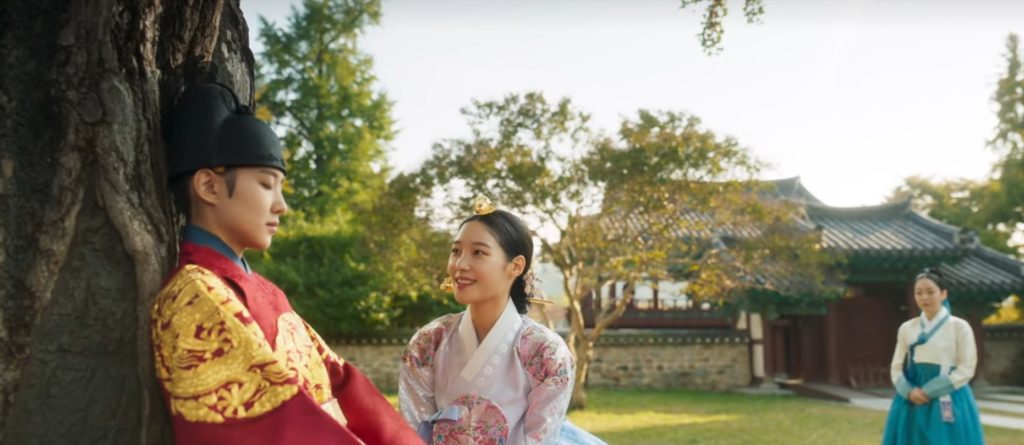 Ga-On Returns To The Palace
Ga-on visited the palace, knowing Lee Hwi's real identity. Meanwhile, Lord Sangheon got Hyeongseol killed for his betrayal. Ga-on met Lee Hwi and told her that he was the one who attacked her. After that, he told her about the poisoning of the king and the meeting with the eunuch's wife.
Towards the end of The King's Affection Ep 15, the Queen came to see Lee Hwi, who fell asleep in the garden. She tried to kiss Lee Hwi, but she woke up. Ji Woon watched everything from a distance. In the end, they met secretly when Ji Woon teased her, and the two shared a kiss.
The King's Affection Ep 16: Airing Date
The King's Affection Ep 16 will air on November 30, 2021. KBS2 airs two new episodes weekly on Mondays and Tuesdays at 9:30 p.m. ET. Moreover, international viewers can watch the upcoming episode on Netflix. Hence, don't miss out on the sixteenth episode and keep coming back for more thrilling episode previews about your favorite TV shows.