Min-seo's death will bring Ki-joon closer to each other in School 2021 Ep 3. Both of them are struggling with the death of their friend. But they are trying to find solace in each other's company. Meanwhile, some suspicious events related to Young-joo, the transfer student, will also uncover in the next episode.
Moreover, fans can expect Ji-won's campaign against the firm to evolve after the passing of Min-seo's death, as the reason behind her actions is still unknown. Thus, continue reading ahead to discover all the necessary details about the third episode.
School 2021 Ep 3 Precap: What Will Happen?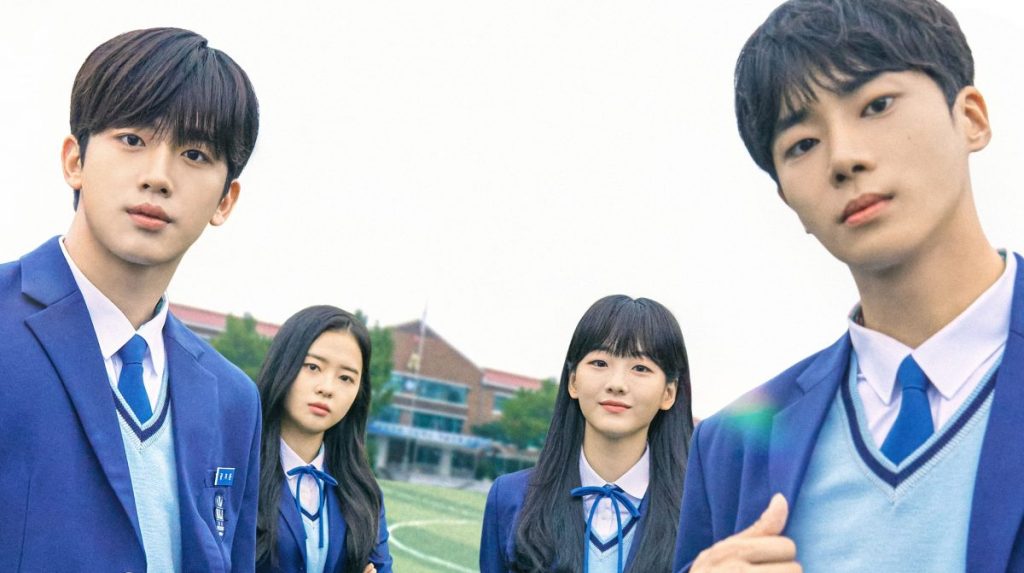 The upcoming episode of School 2021 will deal with the aftermath of Jung Min-seo's death. The incident will bring Ki-joon and Ji-won closer as they struggle to deal with the death of their friend. The two will be on a bus while talking about their friends. Then, suddenly, Ji-won will have a flashback about Min-seo, and she will start to cry.
Meanwhile, Young Joo will get a life-threatening call where the unknown person advises him to live a quiet life. Also, he will make a deal with Eun-bi to keep his secret hidden. Also, Eun-bi will have a suspicious conversation with Ki-joon in School 2021 Ep 3.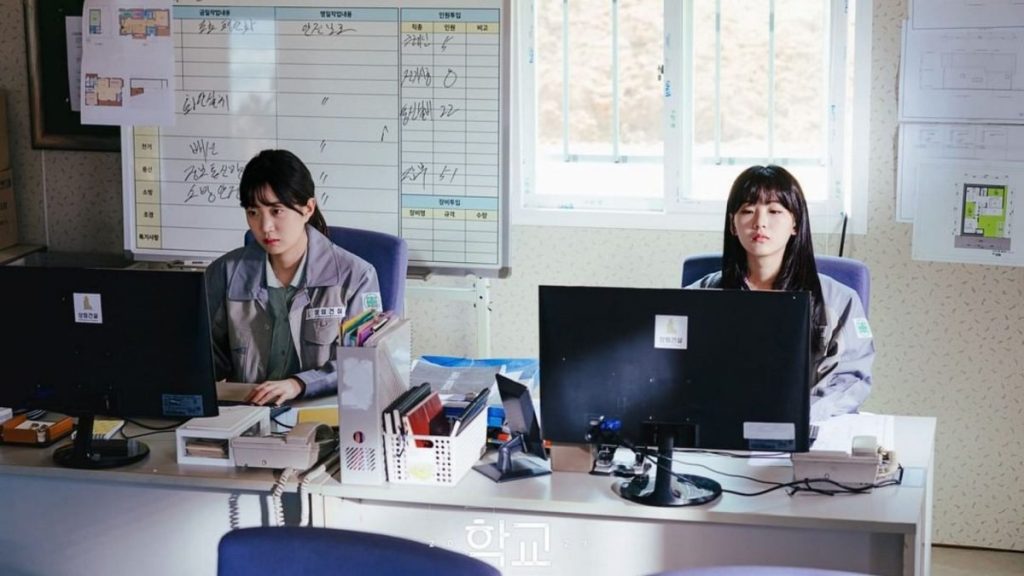 A Quick Recap!
The previous episode wanter centered around suicide and the unfair practices that feed off on high school students in the name of internships. In the previous episode, Jin Ji-won managed to get a student internship at a renowned firm. She hoped to attain some experience in carpentry and guidance in the field of construction. But, unfortunately, her job was limited to bringing coffees and taking care of her boss' favorite plants. Eventually, she was frustrated and brave enough to take the matter to her boss.
However, the boss brushed her off by saying that the younger generations are quite impatient and less hard working. Ji-won tried to raise her concern about the issue, which involved intern abuse on her students at the Nulji Vocational School. But, unfortunately, everyone was too scared to stand up against a big firm for their rights.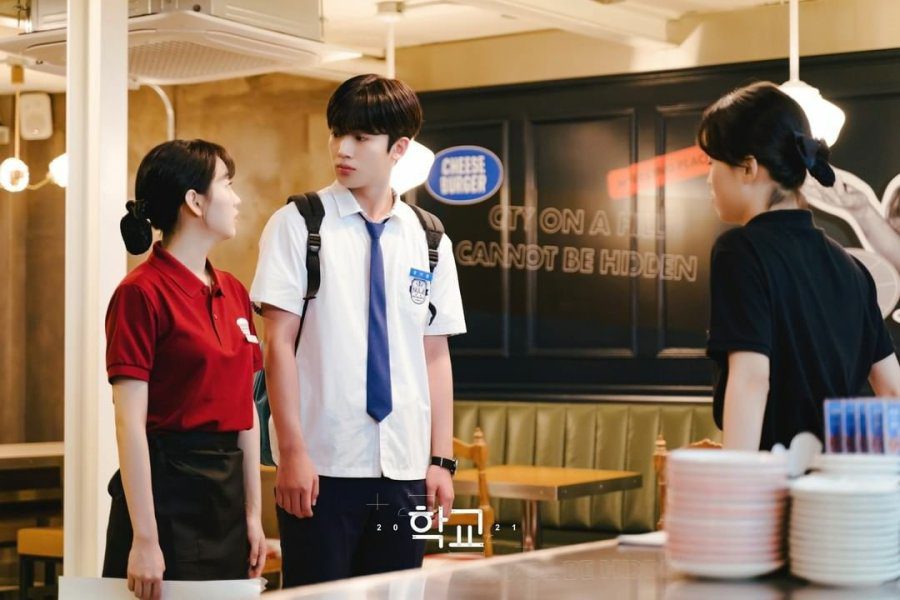 Ji-won Took A Stand For Justice!
Ji-won tried to gather support for her cause against the firm. The previous episode of School 2021 dealt with the real-life situations the students face in the capitalist marketplace. Ji-won and her handful of supporters faced a lot of backlash and pressure from the firm. Meanwhile, her friend Min-seo was also working at the firm. Ji-won urged Min Seo to take a stand with her. However, Min-seo denied her offer and decided to stay back at the company. However, she behaved strangely during the conversation making Ji-won a little suspicious.
Min-seo Leaves A Letter To Ki-joon
It turned out that Min-seo was dealing with depression. She left a letter with a symbol of her Taekwondo belt to Ki-joon. The letter read, "I had pasta tonight," which was a cry for help. Initially, Ki-joon thought it was Ji-won as she had left a letter years ago with the same symbol. Gong Ki-joon rushed to her house and realized that Ji-won was holding out just fine despite suffering from so much stress.
Ki-joon told Ji-won about the note, and the two struggled to find the person's identity. By the time Ji-won realized that it was Min-seo, it was too late. The duo heard a loud thudding sound in front of their class. ANd it tuned out that Min-seo had killed herself in School 2021 Episode 2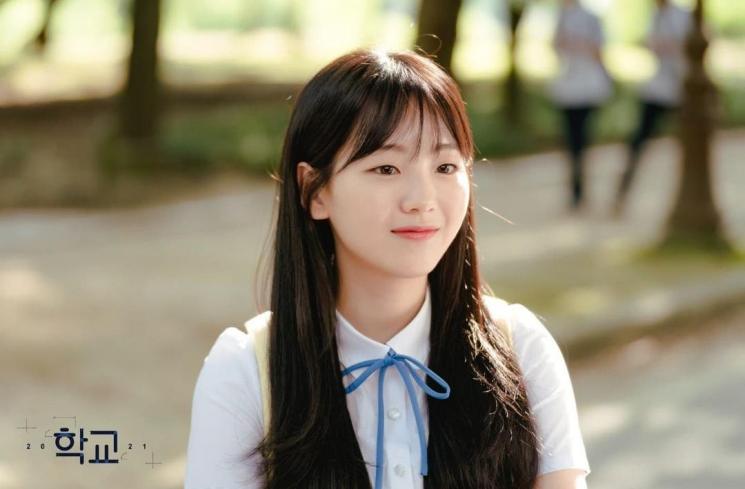 School 2021 Ep 3: Airing Date
KBS2 will air School 2021 Ep 3 on December 1, 2021. The network airs two new episodes weekly on Wednesday and Thursday at 9:30 p.m. KST, with an estimated runtime of 70-75 minutes. 
Where To Watch The Upcoming Episode Online?
International viewers can also stream the upcoming episode on Rakuten Viki. Each new episode is uploaded on the streaming site after the broadcast on KBS2. Hence, don't miss the third episode and keep coming back for more thrilling episode previews.