It's been more than seven years since Architect Ted Mosby finally wrapped up his story. For ten seasons, he rambled on the longest story of meeting his children's mother in the CBS hit comedy-drama series How I Met Your mother. And along the way, all fell in love with Ted and his gang of friends. And finally, after several years, showrunners are bringing another similar story but from a different perspective. Now, HIMYM Spinoff How I Met Your Father is gearing up for its release. And fans are expecting it to be legen…. wait for it …. dary. Meanwhile, here is everything we know about it. 
Many don't know that, How I Met Your Father is not the first spinoff of HIMYM. In 2014 CBS planned another spinoff for its hit sitcom. It was titled How I Met Your Dad, and it even shot a pilot episode. But, unfortunately, things didn't work out very well. And viewers never got to see the show. 
How I Met Your Father: Release Date
In April 2021, after several years of wait, showrunners finally confirmed that they are working on the HIMYM spinoff series named How I Met Your Father. The first season of the sitcom drama will have a total of 10 episodes. And it will be released on Hulu.
Hulu announced How I Met Your Father's release date two weeks ago, on November 18. The announcement came in the form of a special video featuring the series cast in the video shared on YouTube. Viewers saw the cast making the announcement with the legendary dialogue, 'Wait for it' before finally announcing the premiere date.
How I Met Your Father will premiere on Hulu on January 18, 2022. The show began production on September 1, as confirmed by Hilary Duff
herself. She is all set to portray the show's lead Sophie in the upcoming sitcom drama.
How I Met Your Father: Brand New Cast Roaster
One of the main reasons behind HIMYM's immense success is the brilliant performance put forward by actors like Josh Radnor and Neil Patrick Harris. Thus, How I Met Your Father Cast has some really big shoes to fill.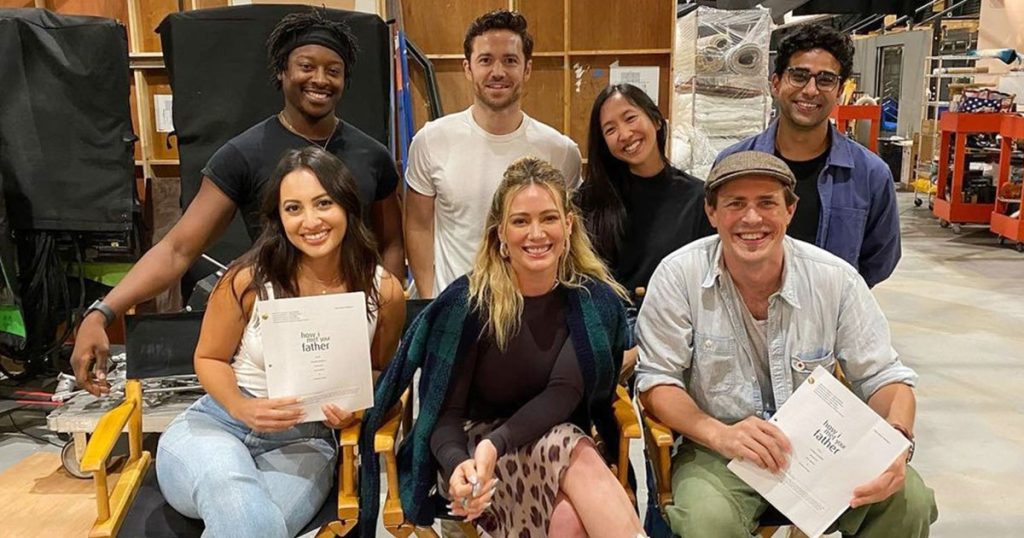 We know that Hilary Duff will play the series lead Sophie, who tells the story to her kids. However, older Sophie's voice will be given by Kim Cattrall. Much like Bob Saget, who voiced older Ted Mosby in HIMYM. In addition, Francia Raísa will play Sophie's roommate Valentina. Chris Lowell will star as Jesse, and Tien Tran will play Ellen. Meanwhile, the show will also feature Suraj Sharma as Sid and Tom Ainsley as Charlie.
What Do We Know About The Show?
HIMYM spinoff How I Met Your Father is Sophie's story, where she tells her children about meeting their father. The show is an alternative take on its predecessor's storyline. The show will be a story about friendship, romances, heartbreaks, and figuring out life.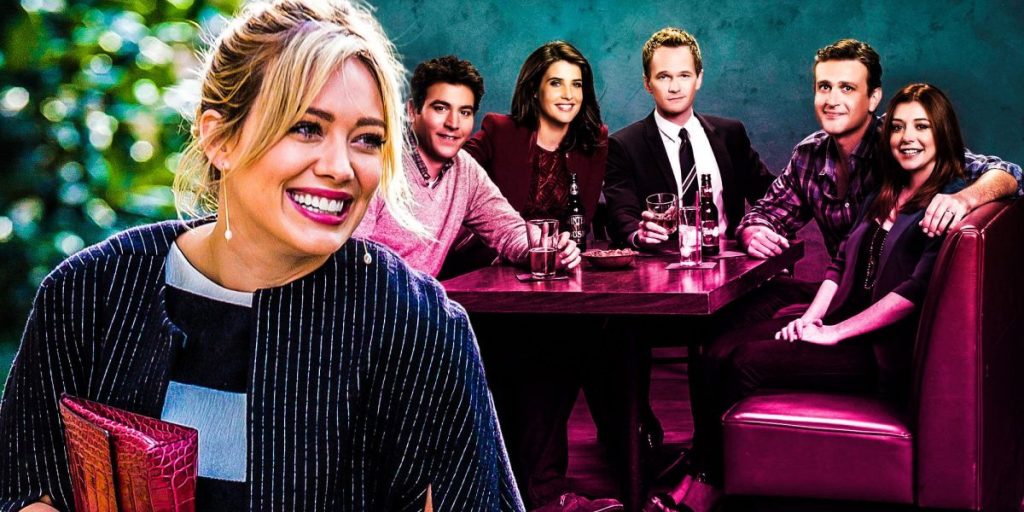 Isaac Aptaker and Elizabeth Berger are the writers behind How I Met Your Father. The show will be set in the future, but Sophie's flashbacks will bring us back to the current times.
The official synopsis for the series is as follows, "In the near future, Sophie (Duff) is telling her son the story of how she met his father: a story that catapults us back to the year 2021 where Sophie and her close-knit group of friends are in the midst of figuring out who they are, what they want out of life, and how to fall in love in the age of dating apps and limitless options."