The second season of Locke & Key ended on an unexpected roadblock. And ever since fans have been wondering about Locke and Key Season 3 and its whereabouts. Recently, one of the show stars teased the third season's release, and that has hyped the fans' excitement level to a new apex.
Locke And Key is Netflix supernatural drama that first premiered in 2020. Locke and Key revolve around the lives of Locke siblings. They move into their ancestral house after their father dies. However, the house is filled with mysterious magical keys, each with a unique power. The show progresses as the siblings defend these keys from demons and otherworldly creatures.
The show is based on Joe Hill and Gabriel Rodríguez's eponymous comic book series. ANd it has garnered immense love from the fantasy and supernatural genre fans. Locke And Key also received praises from critics for its captivating plot and fascinating characters. In addition, the story has provided brief glimpses into the origins of the mysterious keys, which makes it even more enjoyable.
Netflix Teased Locke And Key Season 3 Release
"Locke & Key" lovers are on cloud nine right now as they recently received an update about the third season of the series. Netflix shared an image on its official Instagram handle. The picture shows Tyler and Kinsey Locke actors, Emilia Jones and Connor Jessup, standing on two sides of a huge film slate. And Season 3, Take one, was written on the slate. Not just that, the photo caption revealed that Locke and Key Season 3 is set to release in 2022. And fans have been overjoyed since the news came in.
Although the post did not provide a release date for the third season of the show. However, according to star Connor Jessup, the production finished in August 2021. Thus, Locke and Key Season 3 might be closer than we realize. Our guess is that it will release sometime around early to mid-2022.
What Will Happen In Locke And Key Season 3?
Locke and Key Season 2 ended with the great battle between Dodge and the Locke family. In the fight, the siblings seemingly killed Dodge. However, on the other hand, Eden unleashed Frederick Gideon, a much terrible monster. Meanwhile, Tyler was going to travel for some time. So now it's up to Kinsey and Bode to guard the magical keys. But they are unaware of the new threat in the house.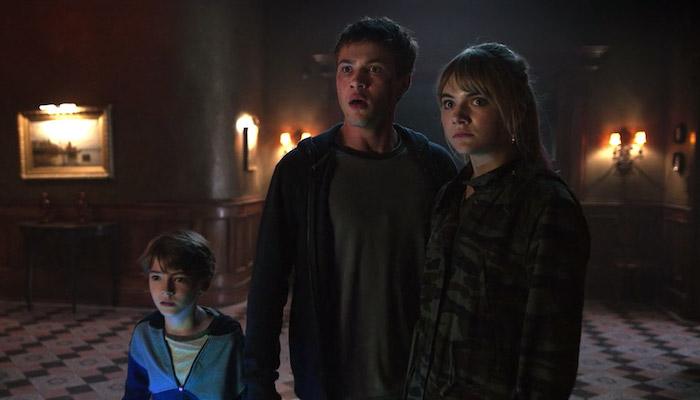 In Locke and Key Season 3, fans can expect the Locke family to go head-to-head with Frederick Gideon to possess the keys. And the stakes will be much higher in the third season. It will also reveal the secrets of the emptiness behind the Black Door and the history of the demonic whispering iron utilized to create the magical keys.