Young Larry's production will begin with a party in Curb Your Enthusiasm Season 11 Episode 7. He will get accustomed to the actors and try to make them comfortable. However, he will end up dealing with a conflict. Moreover, Larry will become friends with a political personality and attend a fundraiser in the upcoming episode. Hence, keep reading to learn all the details about the seventh episode.
Curb Your Enthusiasm Season 11 Episode 7 Preview: What Will Happen Next?
The seventh episode of Curb Your Enthusiasm Season 11 is titled "Irma Kostrsoki." With Election Day nearing, Larry will become friends with the city's councilwoman, Irma Kostroski. Moreover, at his show's production, Larry will have to deal with a dispute between an irritating actor and his prop master. Next, Larry will express his thoughts that he hates humans individually but loves mankind at a political fundraiser in Curb Your Enthusiasm Season 11 Episode 7.
A Quick Recap!
In the previous episode, Larry was looking for a guest star to begin the production of his series "Young Larry." The production set was also ready and all other roles were assigned. Luckily, Seth Rogen showed to be the guest star on the set. Larry and Seth enjoy each other's company. However, his classic offensive talk made it harder for Seth to bear Larry.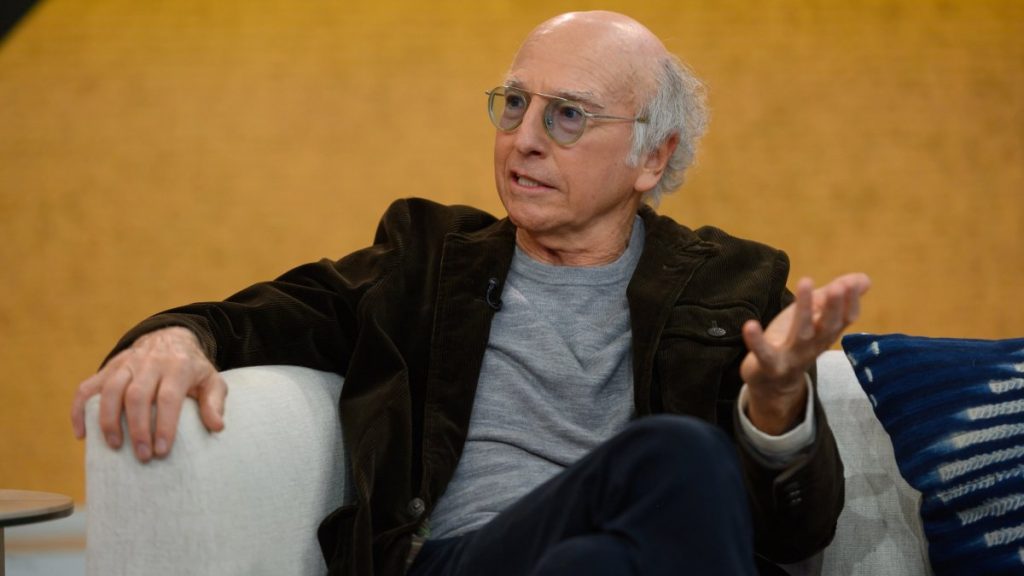 Meanwhile, in Curb Your Enthusiasm Season 11 Episode 6, Freddy forgot to remind Larry to move his car, which resulted in his car getting towed. So, Larry and Jeff hired a limo service which came with a lady chauffeur named Miriam Clubok. Thus, Larry had no choice but to use the woman's services. Eventually, Miriam and Larry end up having a huge argument over bags in public. And the whole incident got recorded and posted online. When Rogen came across the video, he exited the show immediately.
Further, Larry's house roof was in bad condition and needed to be fixed. So, when Larry called a professional for help, a bulky man named Jonas showed up. However, Jonas did a bad job fixing the roof and eventually fell from the ceiling inside the house. Jonas falling off the top resulted in a big hole in Larry's roof. Towards the end, Larry and Freddy had another argument over a bottle of Perrier in Curb Your Enthusiasm Season 11 Episode 6.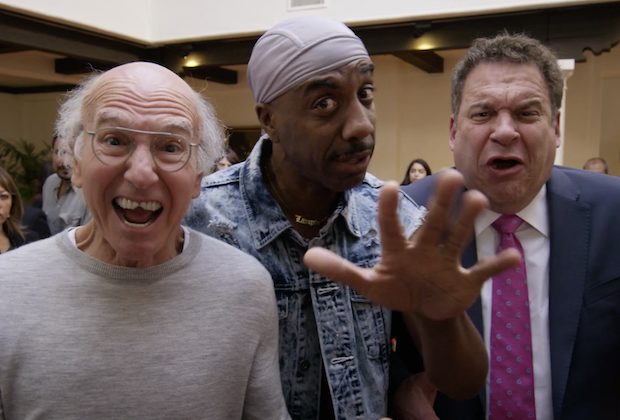 Curb Your Enthusiasm Season 11 Episode 7: Airing Date
HBO Max will air Curb Your Enthusiasm Season 11 Episode 7 on December 5, 2021. The network airs each new episode weekly on Sundays at 10:30 p.m. ET, with an estimated runtime of 30 minutes. In addition, the current season will comprise a total of ten episodes.
Where To Stream The Seventh Episode Online?
If you miss HBO Max's broadcast, the latest episode can be streamed on DirecTV, Spectrum, YouTube TV, and Hulu. So, stay tuned for more exciting episode previews, and don't miss the upcoming episode.