Dexter's identity will be at stake in Dexter Season 9 Episode 6. He is threatened by an individual who knows about his real identity. While he tries to track the person down, Dexter will discover the presence of another serial killer in town. Moreover, Angela will also find Dexter's secret in the next episode. Hence, keep reading to know all the details about the sixth episode.
Dexter Season 9 Episode 6 Preview: What Will Happen Next?
The sixth episode has been titled "Too many Tuna Sandwitches." Iron Lake's Sheriff has discovered Jim Linday's real identity in the upcoming episode. Thus, Dexter will find himself in immense trouble when his girlfriend discovers his real identity. However, Dexter is unaware that it is Angela.
Meanwhile, there is another person as well who knows about Dexter. So, he will try to find the individual. But, his search will lead him to discover that another serial killer is present in the town. Meanwhile, Harrison will lose his cool during a wrestling match in Dexter Season 9 Episode 6. 
A Quick Recap!
In the previous episode, Dexter wondered if Harrison remembered his mother's death. However, Debra revealed that what Harry did with Dexter was child abuse. And Harry was the reason why Dexter turned out to be a serial killer. Dexter wanted to be honest with Harrison, but Debra stopped him by saying that the truth would make his son worse. Dexter found a razor in Harrison's room. However, his son told Dexter that it was just to protect himself from robbers. Dexter told him that he did not believe his son's story about Ethan attacking Harrison. Harrison got mad by the revelation and stormed off his place.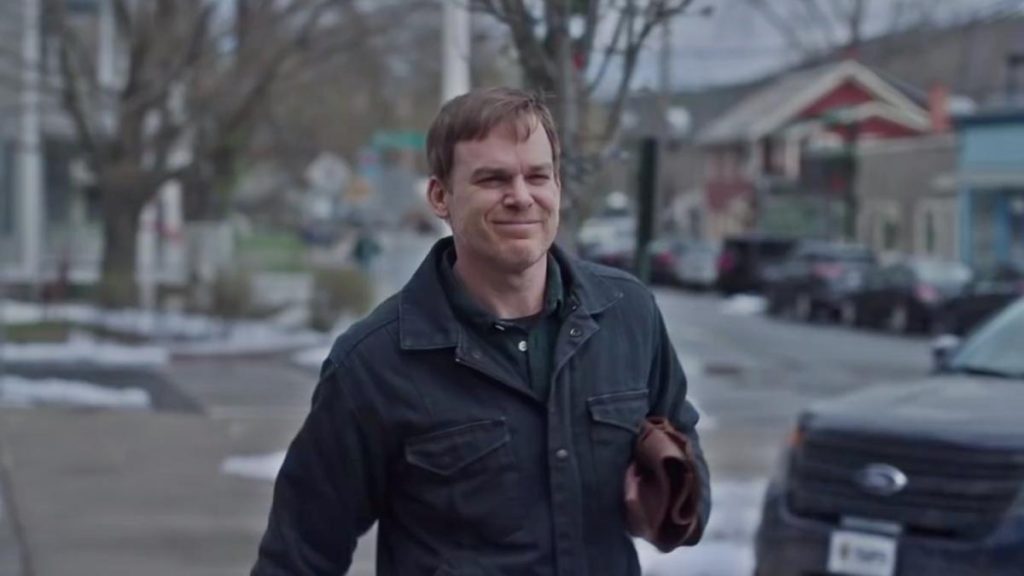 Further, Harrison went to a party with Zach, where everyone treated him like a hero. He also hooked up with a girl who offered him ecstasy. Eventually, Harrison OD'd on drugs and passed out after revealing to Audrey that his father's real name was not "Jim Lindsay." He was taken to the hospital.
Dexter rushed to the hospital and found out that Miles's drug dealer was responsible for the supply of drugs at the party. So Dexter tracked the man and used some medicine to take him down. However, Logan showed up, and Dexter pretended to be fighting with Miles. Both were taken to the station, where Miles revealed the name of his supplier Jasper Hodge. 
Further, Dexter went to Hodge's house, drugged him, and tied the man up. However, soon after, Logan showed up at the supplier's house. So, Dexter drugged the supplier on his own drugs and left him for the police to find.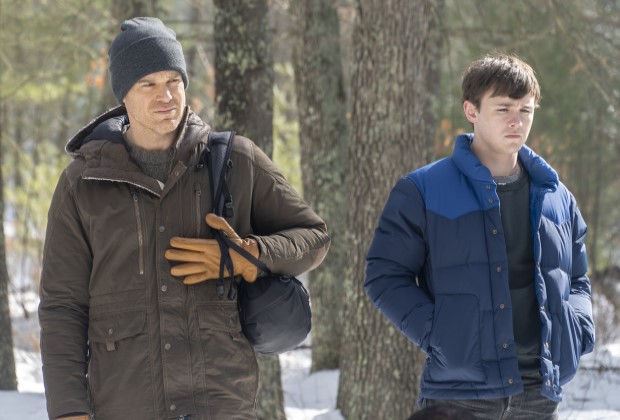 Angela Finds Out About Dexter's Real Identity
Logan told Molly and Angela that Matt's credit card was used at a hotel in New York. So the duo took a trip to the hotel. Seeing the CCTV footage, they figured that the person living under Matt's name was not him. 
Later, the duo attended a law enforcement conference where they came across Captain Angel Batista, Dexter's old colleague. Debra's dreadful death came up during their conversation, along with Dexter and his son Harrison's name. Audrey told Angela about what Harrison had told her when the duo returned. Soon after, she searched for Dexter's obituary and found that Jim Lindsay was actually the Bay Harbor Butcher.
Kurt Takes A Young Girl To The Cabin
Kurt took Chloe to the cabin in the woods. She asked what he wanted in return for letting her stay there. However, he insisted that she could pay him later if she survived. Soon after, the girl found herself trapped and found the camera in front of her. She was furious and began to strip her clothes, claiming that's what Kurt wanted from her.
Next, Chloe pulled out a knife from under the pillow. Kurt returned and threatened to shoot the girl with his gun. However, the girl resisted, and he shot her in the eye.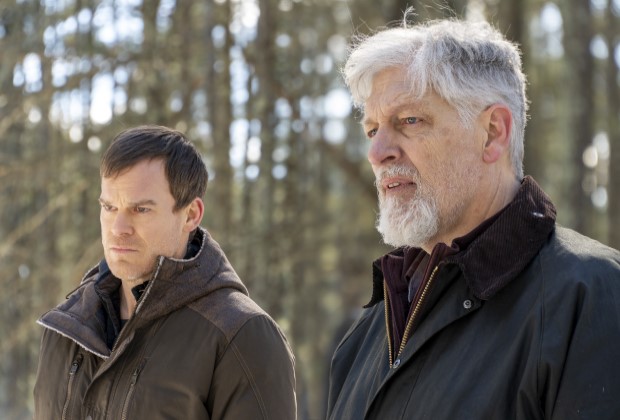 Dexter Season 9 Episode 6: Airing Date
Dexter Season 9 Episode 6 will air on December 12, 2021, at 9:00 p.m. ET. Showtime airs one new episode weekly on Sundays. And Dexter: New Blood will feature ten episodes in total.
Where To Stream The Next Episode Online?
If you miss Showtime's broadcast, you can stream the latest episode on Amazon Prime Video, Fubo TV, Sling TV, and YouTube TV. So, don't miss out on the sixth episode and keep returning for more entertaining episode previews.