BBC's Christmas and New Year's tradition continues with the 18th festive special in Doctor Who's history. The sci-fi series is set to take on the festive season with Doctor Who New Year's Special 2022. The Daleks are back for a trilogy titled "Eve of the Daleks."
Moreover, Doctor Who and the TARDIS squad will be joined by Adjani Salmon, Pauline McLynn, and Aisling Bea during the special episode. In addition, Aisling will appear as an ELF storage owner, and Adjani will portray a customer. But what will happen during the New Year's special? Keep reading ahead to find out!
Doctor Who New Year's Special 2022: Storyline & Happenings
In the upcoming special, Sarah will be the owner and manager of an ELF storage lot. And Nick is a dedicated customer who visits his storage unit every year on Ney Year's eve. However, this year the traditions take an unexpected turn. The owner and the customer find themselves in the Doctor, Yaz, and Dan's team in a deadly fight against the Daleks.
The Doctor and her companions are stuck inside a terrifying time loop in the storage unit with the Daleks. And the special episode is set soon after season 13's finale events. The gang is under the threat of extermination. So, it will be thrilling to find if the Doctor manages to escape the storage facility in time to witness New Year's Day.
Chris Chibnall's Last Special Episode For Doctor Who?
Sadly, Jodi Whittaker and Chris Chibnall will be making their last run in the TARDIS. Rusell T. Davies, the former showrunner, will take their responsibilities for future episodes. Moreover, BBC will be celebrating its centenary with Doctor Who New Year's Special 2022.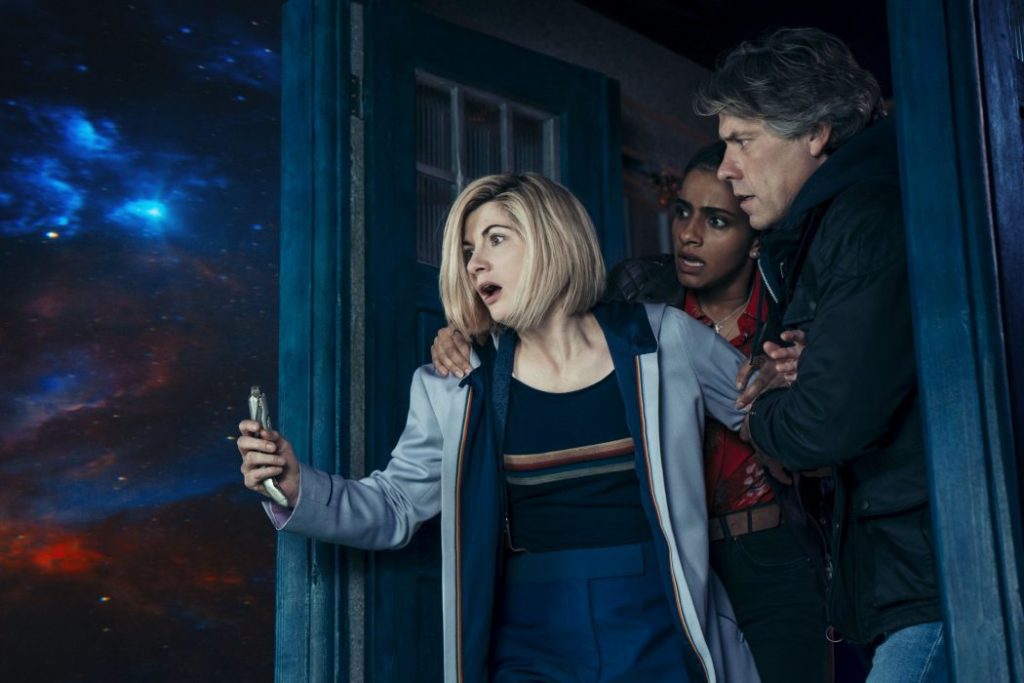 As per Chibnall, Sarah and Nick will be struggling between romance and facing Daleks in the upcoming special. The duo, along with the Doctor and his crew, would make up for a perfect New Year's tonic. Chibnall has also written earlier versions of the Dalek encounters, including Resolution(2019-20) and Revolution of the Daleks(2021). Thus, the upcoming chapter might be the Dalek trilogy's finale.
The Daleks Appear In A New Avatar
The Daleks have had some advancements in their technology over the course of a year. Their shooting guns can now target multiple individuals at a time, as per the promo. Because of that, the Doctor and her allies face a threat of termination as they are stuck in the loop with the Daleks. Thus, it will be exciting to find who comes out victorious in an entertaining special.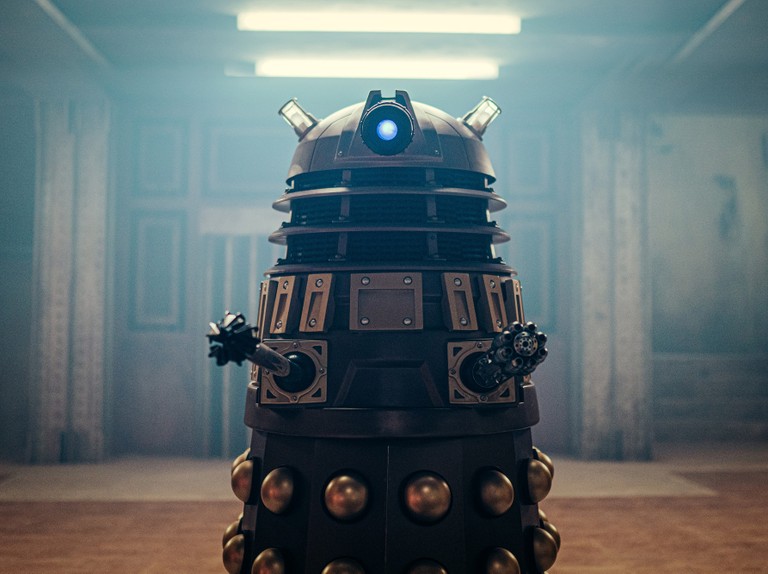 Doctor Who New Year's Special 2022: Airing Date:
"Eve of the Dalek" will air on BBC One on January 1, 2022, at 7:00 p.m. ET. The special episode will be available on Saturday on the BBC iPlayer and BBC America. So, don't skip an entertaining special, and stay tuned for more detailed updates.