The first season of the HBO Max Sci-Fi series Raised By Wolves aired in September 2020. And fans have been waiting for over the year waiting for Raised by Wolves Season 2. Now, they finally have something to talk about. Because the trailer for the second season of the show is here!
Raised by Wolves is an American Sci-Fi drama series that premiered on HBO Max on September 3, 2020. The show revolves around 'Mother and Father', two androids carrying human embryos to protect human survival after Earth is destroyed. After conquering planet Kepler-22b, only one of the children named Campion made it out alive.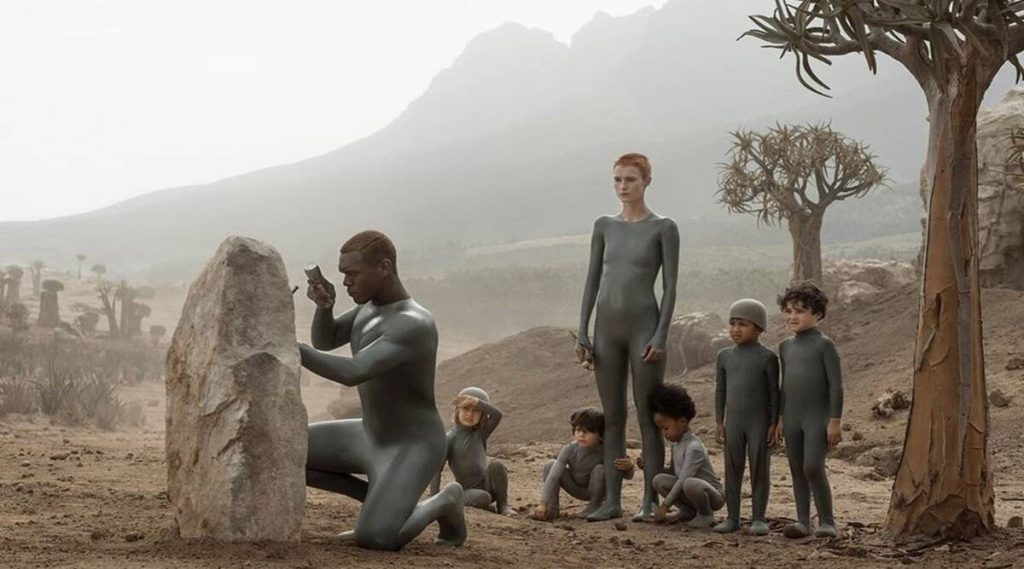 However, these three are not the only living beings on the planet. The show portrays the family of three fighting for their survival on an unknown planet. But, their problems start when Mother's birth child risks to vanish the remaining human race. 
Created by Aaron Guzikowski, the first season of Raised by Wolves was praised by critics and audiences alike. The show is visually stunning, with a magnificent set design. One of the main reasons for the success of the first season is the fascinating storyline and uncanny premise. And fans are now gearing up to discover new challenges the future holds for the character in Raised By Wolves Season 2. 
Trailer Is Here!
HBO Max unveiled a brand new trailer for Raised by Wolves Season 2 during a virtual LA Comic Con 2021. The trailer gave us glimpses of the forthcoming season of the series. In the trailer, viewers can see the two androids, who are becoming way too much like humans.
The clip started with the Mother saying, that androids can also change just like humans. The Father and Mother are still struggling to start a religionless human society on Keplar 22b with the human embryos. The mother, father, and six children join a community in Kepler 22b's tropical zone, but it is set to bring more troubles for them.  
Meanwhile, the war between the atheists and the Mithraic is still burning to the flames. And Marcus is dedicated with the last of Mithraic to 'purify' the planet. In addition, fans saw a dead body being pulled across the ground. And an unknown masked man ruthlessly, beating a prisoner until he starts bleeding. So, without revealing a whole lot about Raised by Wolves Season 2, the promo gave us just enough information to be excited about the next season. 
Raised By Wolves Season 2: Release Date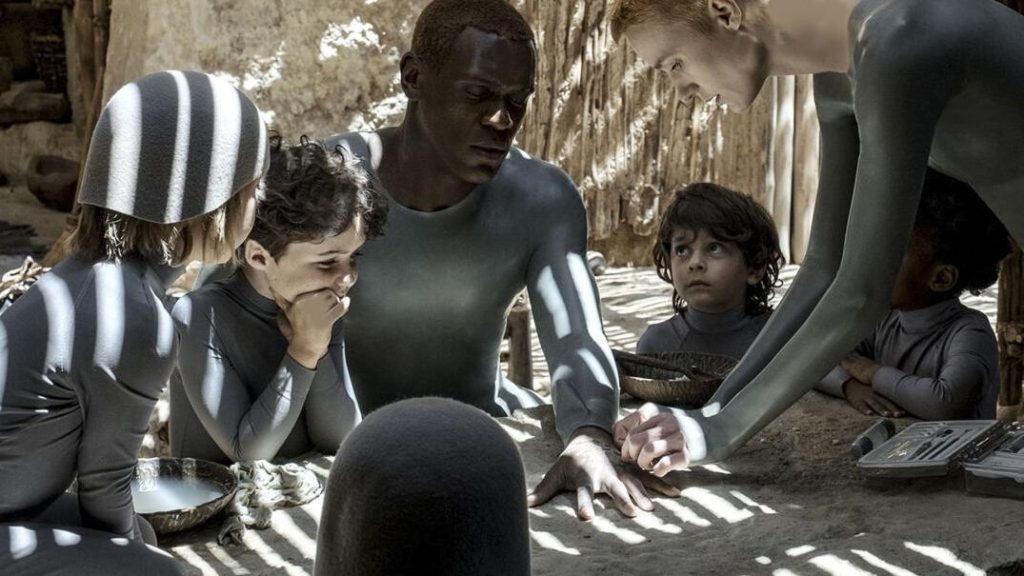 Fortunately, the creators have revealed the release date for the highly anticipated next season of Raised by Wolves. The next season will premiere on the streaming service HBO Max on February 3, 2022. The second season of the series is likely to take things to the next level. And fans are certainly looking forward to it. 
Also, read Raised by Wolves Season 2: Release Date Revealed? New Cast Additions & More Details