It seems like Carrie will undergo hip surgery in And Just Like That Episode 5. She will be supported by her friends, who will help her recover. Moreover, a handsome young male will help Carrie with her physical therapy in the next episode. And the therapist's presence might help Carrie forget about John for a little while. Hence, continue reading ahead to know all the necessary updates about the fifth episode.
And Just Like That Episode 5 Precap: What Will Happen?
The fifth episode of And Just Like That is titled "Tragically Hip." Carrie will undergo hip surgery in the upcoming episode. And her friends will rally to help her during her recovery. Meanwhile, Charlotte will learn some shocking news about her daughter while Che's words would affect Miranda deeply in the next episode.
Also, Anthony might confront Standford about the divorce. A handsome therapist named Travis will help Carrie with the physical therapy. In addition, Carrie will talk about her supportive friends during the podcast.
A Quick Recap!
After moving into her old apartment in the previous episode, Carrie decided to sell the Fifth Avenue Apartment. In an attempt to attract buyers, Carrie's realtor, Seema, cleared out the entire condo and staged the apartment with beige tones. However, the changes in the apartment depressed Carrie as she thought about John.
Meanwhile, Charlotte became friends with a renowned African American woman named Lisa Todd Wexley. She was the mother of Lily's classmate. Charlotte went into overdrive to make her and Harry's social circle more culturally diverse.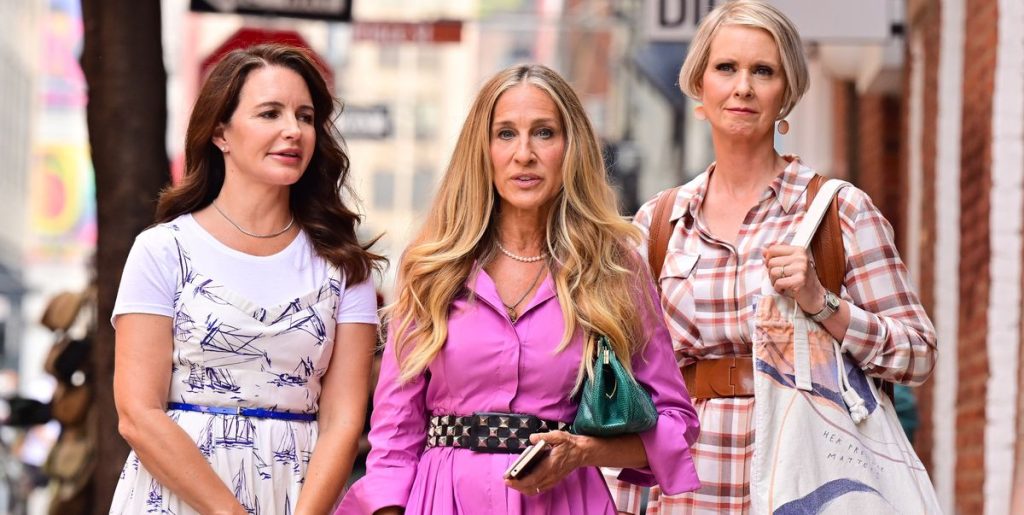 On the other hand, Miranda and Nya bonded over dinner. Nya talked about her struggles with IVF pregnancy while Miranda reflected on the pros and cons of being a mother. Stanford left Carrie a note informing her about his sole client, Ashley, a famous TikTok singer in Japan. Anthony told Carrie that Standford had left him a message requesting a divorce.
Moreover, Carrie blamed Seema for being insensitive after she accidentally broke a framed photo of John and Carrie. Seema replied that Carrie was unin tentionally cruel when Seema talked about not finding love. Eventually, they apologized to each other in And Just Like That Episode 4.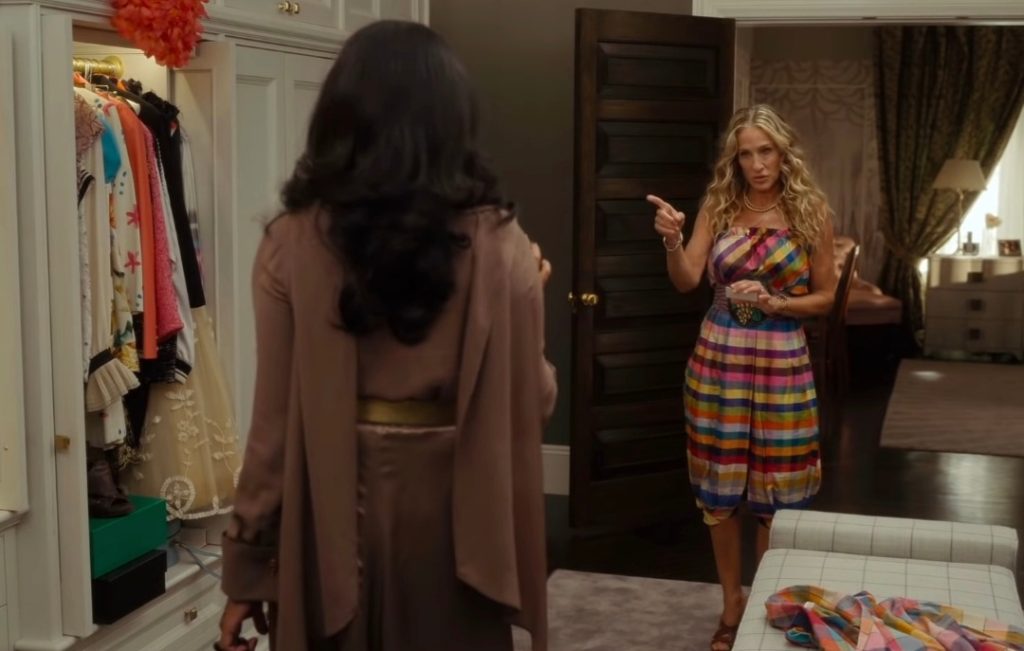 And Just Like That Episode 5: Airing Date
HBO Max will air And Just Like That Episode 5 on December 30, 2021. The network airs a new episode weekly on Thursdays at 3:00 a.m. ET. And each new episode has an estimated runtime of 45 minutes.
In addition, the current season will feature a total of ten episodes, available exclusively on HBO Max. So, don't skip the fifth episode and keep coming back for more thrilling episode previews.