It seems like the show is building for another battle between the Rocinante and the Free navy in The Expanse Season 6 Episode 5. Drummer will show up at the ceres Station while Holden will try to convince Avasarala to take a crucial step in the next episode. Meanwhile, Naomi's struggle will continue as Amos has a private conversation with Bobby. So, keep reading ahead to know all the details about the fifth episode.
The Expanse Season 6 Episode 5 Preview: What Will Happen?
The fifth episode of The Expanse Season 6 is titled "Why We Fight." Drummer will arrive at the Ceres Station to help aid the relief effort for the people left behind. However, he will be burning with anger for Marco after his crew member lost an arm. Moreover, Holden will try to convince Avasarala into releasing some crucial information that could help avert a dreadful catastrophe.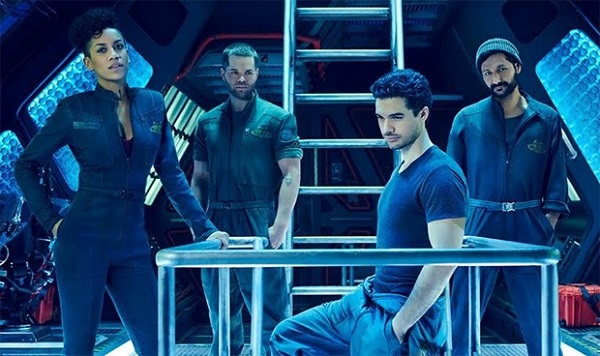 Further, Amos and Boobie will have a confrontation conversation in The Expanse Season 6 Episode 5. Amos might tell Bobby about the disarmed missile. Meanwhile, Naomi would continue to suffer thinking about her son's fate as she hopes to reunite with Filip.
A Quick Recap!
Cara was concerned about Xan's life in the Laconia system in the previous episode. Her family was scheduled to be posted to Earth. They were supposed to be starting a new life in Paris. However, they were born on Mars, and it would have been the first time they visited Earth.
Unfortunately, the ongoing struggle had delayed their schedule. Admiral Duarte saw Cara and sat with him. He talked about his grief-stricken past and how he had lost some people very close to him. He reassured Cara that what they were doing was extremely necessary. At night, Cara managed to sneak out of the system with Xan.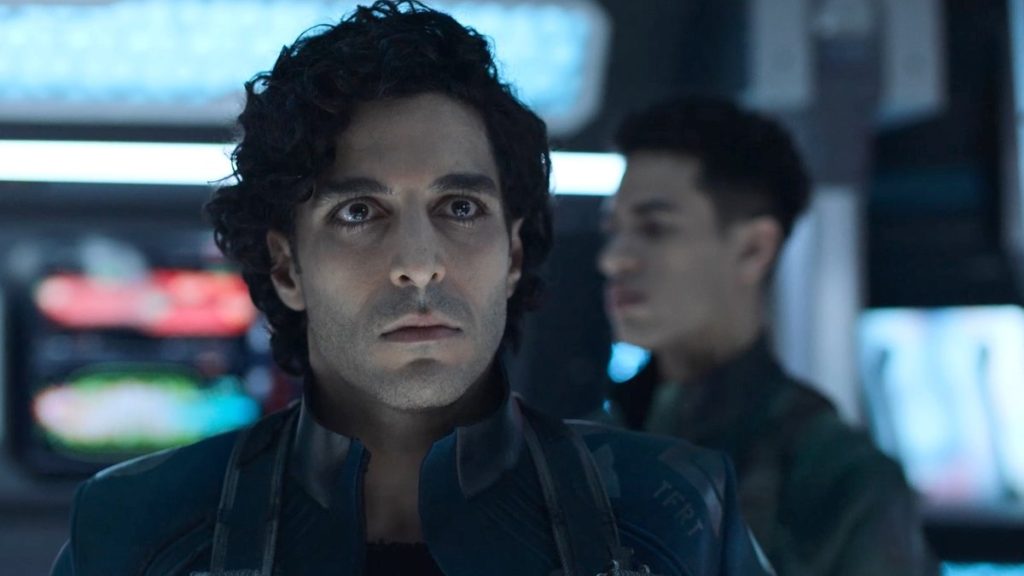 Meanwhile, Nico gathered the people and urged them to stand united at the Ceres Station. After the Belter explosives, everyone was confused about who was responsible. The Belters blamed the Inners for the explosion and felt that Marco had nothing to do with it.
Luckily, Monica survived the blast and recorded the whole incident. She took the footage of Avasarala, who watched it to find something useful. Avarsala was unsure about breaking the video out to the public as it was too devasting and made them look weak. However, Monica believed that the video could still work in their favor.
The Crew Questions Holden's Decision
On their route to Ceres, the Rocinante crew was still puzzled about holden's decision. Amos questioned Holden's authority after disarming the missile and letting Marco escape. However, it was revealed that Holden did it to protect Naomi's son Filip. He looked very similar to Naomi, and Holden did not want to kill him.
Because if he killed Filip, things would never be okay between Holden and Naomi. Further, Naomi said she was prepared to see Filip die during the war. She tried to change her son's mind, but she failed. Moreover, Clarissa promised Holden that she would not tell bobby about the missile.
Free Navy Regroups For Another Battle
At the Pella, Marco lost control of his sanity and authority after encountering the Rocinante. The free navy was breaking out as Rosenfeld urger Filip to convince Marco. Eventually, Rosenfeld revealed what she wanted from the cause while Marco regained his vision after talking to Filip. Elsewhere. Drummer raided Marco's supplies with his team.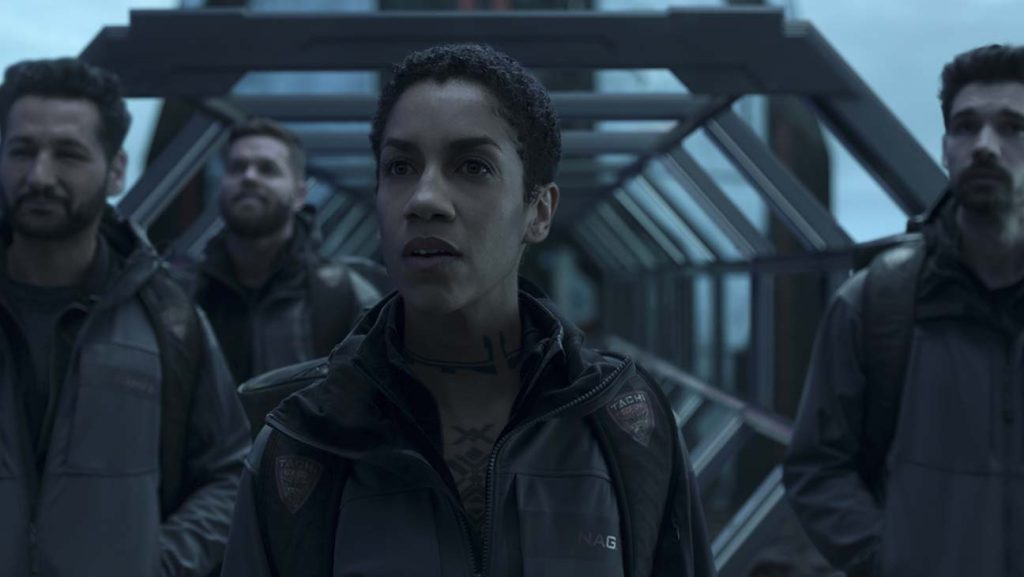 However, they were blindsided by the Raiders. Unfortunately, a create falls on joseph's arm, and they have no choice but to cut it off. Drummer sent an angry message to Marco, "Live shamed and die empty." The Pella received the message as Filip gave a passionate speech to the Free Navy in The Expanse Season 6 Episode 4.
The Expanse Season 6 Episode 5: Airing Date
Amazon Prime Video will air The Expanse Season 6 Episode 5 on January 7, 2021. The streaming platform airs new episodes weekly on Fridays at 12:00 a.m. ET. And, each episode of season 6 has an estimated runtime of 42-56 minutes. The show is available exclusively on Amazon. So, don't skip the fifth episode and keep returning for more detailed episode previews.