It seems like the Bravo team will have to handle their business without Jason in Seal Team Season 5 Episode 12. He will be facing his deepest fear during his journey to recovery in the next episode. Moreover, Clay and Sonny will be handling an unexpected problem in episode 11. Hence, keep reading ahead to learn all the necessary details about the upcoming episode.
Seal Team Season 5 Episode 12 Preview: What Will Happen?
The upcoming episode has been titled "Keys to Heaven." Jason will have to confront his deepest fears while trying to heal in the next episode. Moreover, Clay and Sonny would have no choice to take some crucial matters into their hands in Seal Team Season 5 Episode 12. Thus, with Bravo 1's absence. The squad will have to work together to solve every problem that comes their way.
A Quick Recap!
The seal team was still stuck in Venezuela during their unofficial Omega mission previously. Bravo took over nuclear scientist Dr. Guillen's vehicle and crashed it fiercely. After discovering their presence in the town, Bravo began to search for intel on the Iranian defense experts. Ray and Brock did a three-day stakeout on the targets' hotel. They returned back to the hideout where Jason, Clay, and Sonny had tensions among them. They were unsure whether to capture or kill Guillen.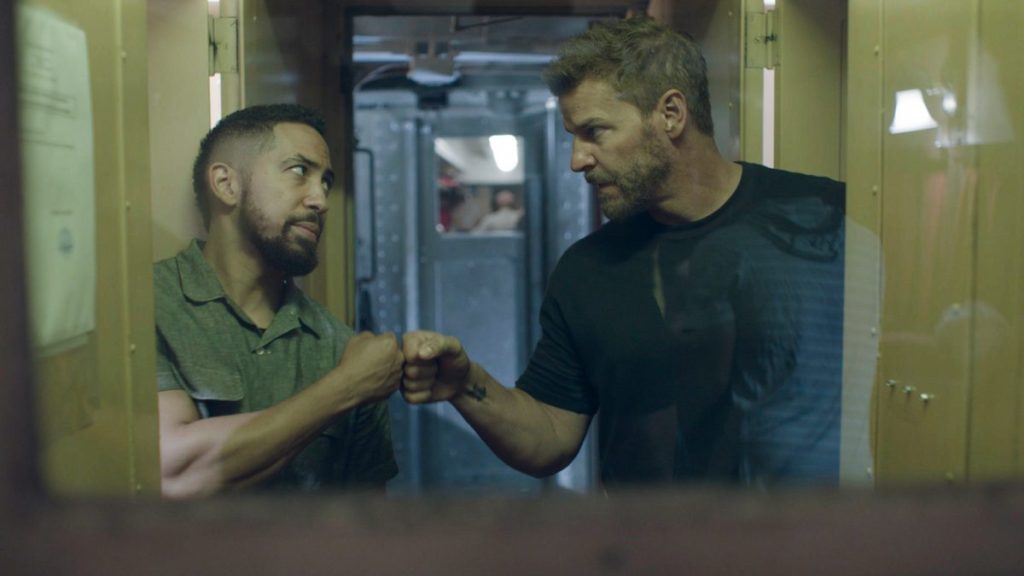 However, Jason was interested in knowing if the stakeout resulted in some vital intel. Ray tried talking to Clay, who revealed that Jason had forgotten things. Clay told ray that Jason was responsible for the RPG that nearly killed Bravo previously. However, ray suggested Clay keep quiet about his career ruining theories against Jason.
Meanwhile, in Seal Team Season 5 Episode 11, the team slipped into the Iranian's rooms and copied their hard drives and laptops while they were away. Clay found it harder to find the target's laptop and defied Jason's orders to cut bait and get what he came for. However, the situation made things worse between Jason and Clay. The downloads from the laptops revealed that three Collectivo members recently showed signs of radiation sickness before dying. Bravo was tasked to collect one of the dead bodies to confirm radiation signs. Ray and Clay had definitive proof against Jason's condition and decided to protect him and the team's interests from one another.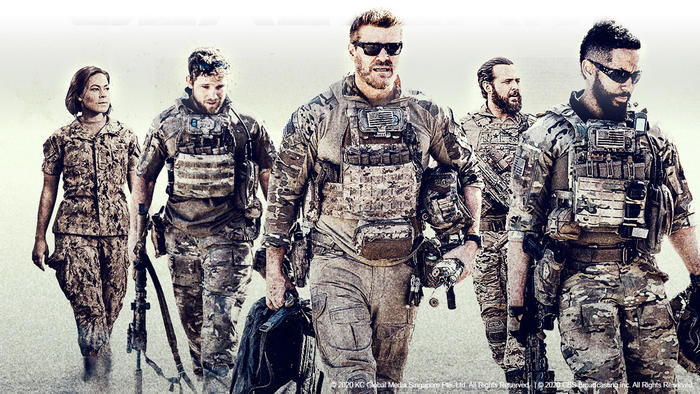 Jason, Clay, and Ray went to steal a body. They took two tangos down silently. However, the gang members were alarmed when Jason tried to retrieve GPS from their vehicles. He had to kill two tangos, and the noise resulted in 30 tangos coming out. Davis found a way out while Sonny snatched a leg of the corpse to use for analysis. Eventually, the Bravo team manages to escape after a brief firefight in Seal Team Season 5 Episode 11. Ray and Clay kept a close eye on Jason's actions at the end of the episode.
Seal Team Season 5 Episode 12: Airing Date
Paramount+ will air Seal Team Season 5 Episode 12 on January 9, 2022. The network will air a new episode weekly on Sundays at 3:00 a.m. ET. The show is available exclusively on Paramount+. So, stay tuned for more thrilling episode previews, and don't miss the upcoming episode of Seal Team.