It seems like Boden has not given up on Pelham yet in Chicago Fire Season 10 Episode 12. He will team up with Kidd and Severide to get into the depth of the matter. Thus, Firehouse 51 will be going against Chief Kilbourne to save one of their own in the next episode. So, keep reading ahead to learn all the updates about episode 12.
Chicago Fire Season 10 Episode 12 Preview: What Will Happen Next?
The upcoming episode of Chicago Fire Season 10 is titled "Show of Force." In the next episode, Boden, Kidd, and Severide will work together to protect one of their own team members. Previously, Pelham was terminated by Boden from the firehouse. However, he was falsely accused by Sara at Chief Kilbourne's request. Boden will not back down and will dig into the matter to discover the truth and bring Pelham back.
Meanwhile, Hermann will meet an inspiring young man at the Fire Academy in Chicago Fire Season 10 Episode 12. He will try to bring the talented kid to Boden so he can be recruited at the firehouse. Moreover, the squad would discuss the annual CFD Gala in the next episode.
A Quick Recap!
The previous episode began with Stella confessing to Severide that she was not ready for the marriage yet. At the station, Hammer showed up with a portable music player. He was listening to a radio show which organized fun games every day. They were awarded $10,000 to the person who found the mysterious person dressed as a fugitive following the given clues.
The crew decided to get into the game and split the money together. However, they were called up for responding to an emergency with Station 37. A car was smashed straight into an electrical pole, resulting in live wires crawling all over the road.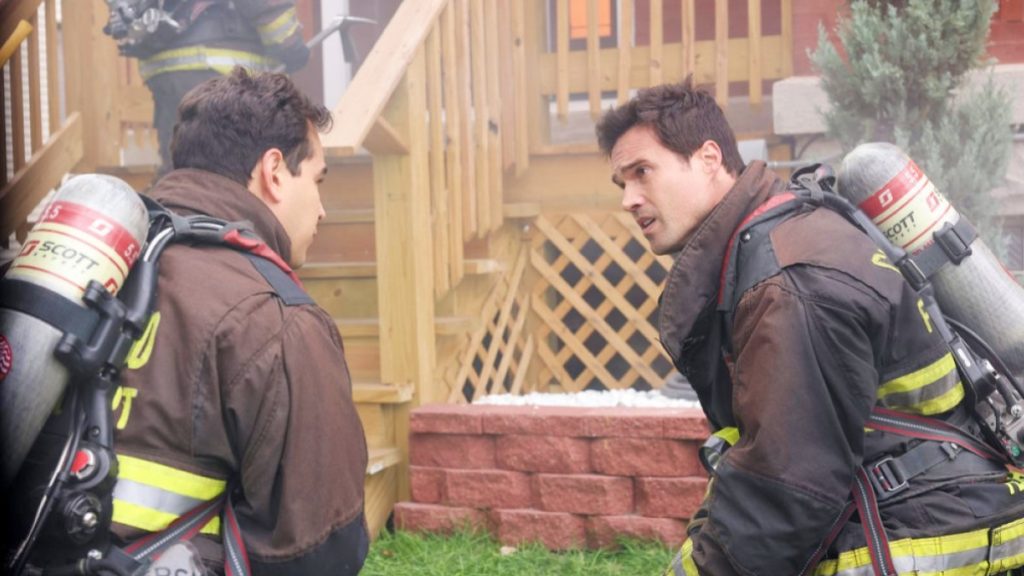 Further, in Chicago Fire Season 10 Episode 11, Pelham ordered everyone to deal with the wires using the right equipment. However, one of the female firefighters named Sara from Station 37 moved the wire without instructions and ended up getting a shock. Soon after, the transformer blew up too.
Luckily, the squad managed to control the situation without causing any more accidents. Pelham took responsibility for what happened to Sara after she stated that he had ordered her to put her life at risk. Nobody at both the firehouses believed what Sara had said. Stella went to see Sara at the hospital and was suspicious when she refused to talk about the incident. 
Violet Wins An Award While Pelham Gets Terminated
Meanwhile, Violet won the Clinical Resuscitation Award for saving a newborn baby's life. But, she felt like she got the award because Evan had feelings for her. However, he assured Violet that his feelings had nothing to do with the award.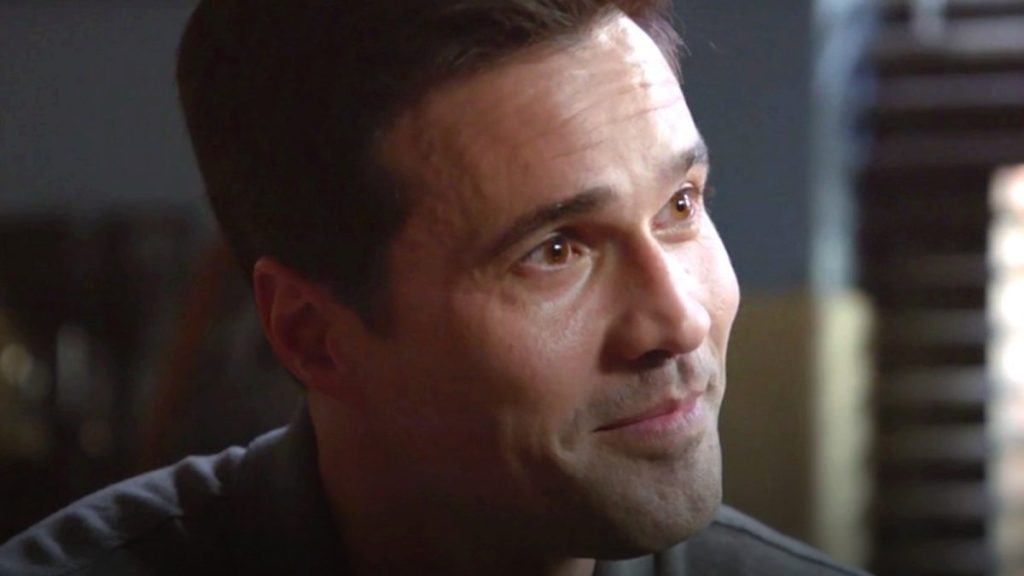 Elsewhere, Boden went to see Chief Kilbourne after discovering that he had gone to see Sara before she gave her statement against Pelham. However, the chief denied any involvement in the matter. Thus, Boden had no choice but to terminate Pelham in Chicago Fire Season 10 Episode 11.
Chicago Fire Season 10 Episode 12: Airing Date
NBC will air Chicago Fire Season 10 Episode 12 on January 19, 2022. The network airs a new episode weekly on Wednesdays at 9:00 p.m. ET. Moreover, every episode of season 10 has an estimated runtime of 45 minutes.
Where To Stream Episode 12 Online?
If you miss NBC's broadcast, you can stream the upcoming episode on the network's official website and the NBC app. In addition, the current season can also be viewed on USA Network, Peacock TV, and Hulu. The show is also available on Live TV platforms like Sling TV, Fubo TV, YouTube TV, and hulu+Live. So, don't miss the next episode and keep returning for more exciting episode previews.