Is Lauv Gay? What is his sexuality? Fans getting overwhelmed by the sexuality of their favorite artists is nothing new in this modern era of social media. The more secretive a celebrity is, the more the fans want to know about them. However, Lauv is one of the famous American Celebrities who is not afraid to make people assume his sexuality. He prefers to leave his critics wondering if he's gay. Different artists have different perspectives.
Some like to stay quiet about their personal preferences, while others want the world to know all about them. Lauv has actively taken a strong stand on social media against the followers who question his sexuality. Some followers also post comments about him being gay. But what is true? Lauv, originally known as Ari Strapans Leff, is an American singer, songwriter, and record producer. He was born in San Francisco, California. The 27-year-old rose to fame with his song "I Like Me Better."
Further, rumors about him being in a relationship with Troye Sivan has stormed the social platforms for years now. So what is the truth of Lauv's sexuality? Keep reading ahead to find out.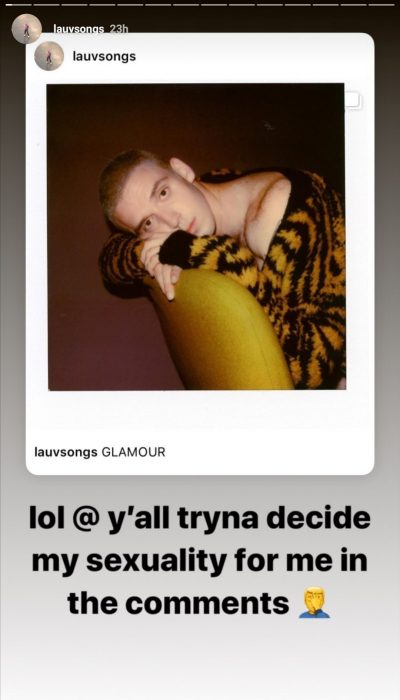 Did Lauv Date Troye Sivan?
Rumors about Lauv dating Troye Sivan flooded on Twitter after the former shared a tweet. Troye's breakup was rumored, while he was working with Lauv on their new song, "I'm so tired." The caption of the tweet read, "Catch me and my new bf Lauv performing our new smash." Naturally, fans assumed that the two were dating after the tweet.
Though later, Lauv answered the rumors while talking to Gay Times Magzine. He addressed Troye as a close friend who helped him get through his struggle with depression and OCD. In the entertainment world, everyone was so busy minding their own business. But Troy stood by him when he needed it the most.
Moreover, Lauv talked about his thought of being an artist without having to deal with the pressure. Troy acted as a role model and helped Lauv deal with his stress by sharing his experiences and listening. Further, Troy Sivan was confirmed to have a committed relationship with his boyfriend, Jacob Bixenman. And, Lauv referred to Sivan as his LGBTQ ally.
Lauv Answers To People Questioning His Sexuality On Social Media
Lauv has received a boatload of homophobic comments on social media for his fashion styles and his LGBTQ friends. He is known to dress freely and has collaborated with various Gay magazines throughout his journey. And Lauv addressed the homophobic comments vis Instagram stories as a direct response to the people speculating about his sexuality. He feels that people should know him for his music and not his sexuality.
After receiving strong negative comments about his sexuality, he answered that his personal preferences should not be others' concerns. Although there would be nothing wrong even if he was gay. He also posted a video clarifying his ties with Torey Sivan. However, he has chosen to refrain from giving any answers about his sexuality.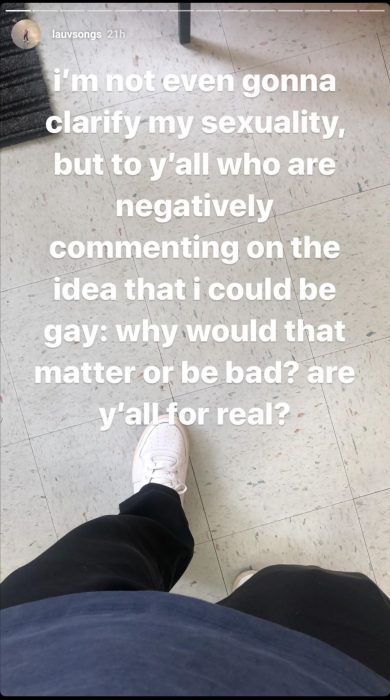 Thus, Lauv has decided to keep his personal life away from his fans. He prefers to be known by his music and not his sexual preferences. So while the world continues to wonder, the dedicated fans must respect his decisions and love him for who he really is.