It seems like Neville and his crew will be dealing with a peculiar case in Death In Paradise Season 11 Episode 5. The tragic death of a young pop star will send shock waves into the music industry. She is found dead inside a rehab clinic, and everyone feels that it's an accident. However, Neville thinks otherwise and would look to solve the mystery behind the young celebrity's death. Hence, keep reading ahead to learn all the essential updates about the fifth episode.
Death In Paradise Season 11 Episode 5 Precap: What Will Happen?
A young pop star will be admitted to a rehab clinic in Death In Paradise Season 11 Episode 5. Unfortunately, she will be found dead under mysterious circumstances inside the clinic. Everyone at the clinic and the team will feel that it seems to be like a tragic accident. However, Neville will not be convinced with the accident theory. He feels that there's more to the pop star's death than what appears to be pon the scene. Thus, Neville will go against all odds to solve the mystery behind the young artist's death.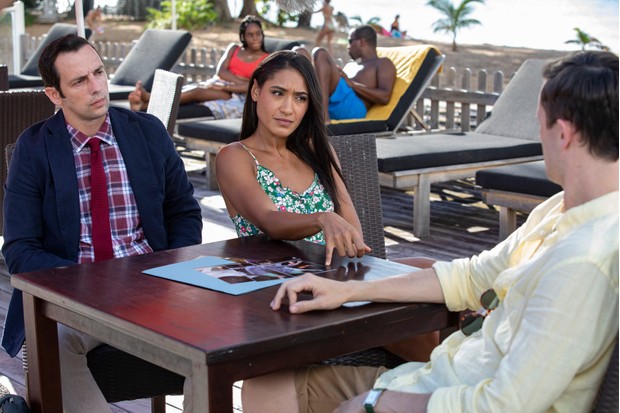 A Quick Recap!
In the fourth episode, Florence successfully infiltrated Miranda Presley's circle. She pretended to be Celeste, a babysitter for young Dolores. Miranda organized a trip to St. Marie for herself, Dolores, Celeste, and her sister Karin. Miranda was supposed to meet a man named Harley Joseph there. Florence felt Harley was in some way involved with Miranda's business. During the night, Florence woke up when she heard Miranda and Harley arguing.
Moreover, she also heard a gunshot and tried to look at what had happened. However, Miranda confronted her and asked her to return to her room. Florence found Harley dead the following day. Neville and the team were forced to interrogate Harley's murderer to find his connection with Miranda and why she had killed him. The detectives tried to solve the case without jeopardizing Florence's cover. She continued to stay close to Miranda in order to get more information that could prove her crime in Death In Paradise Season 11 Episode 4.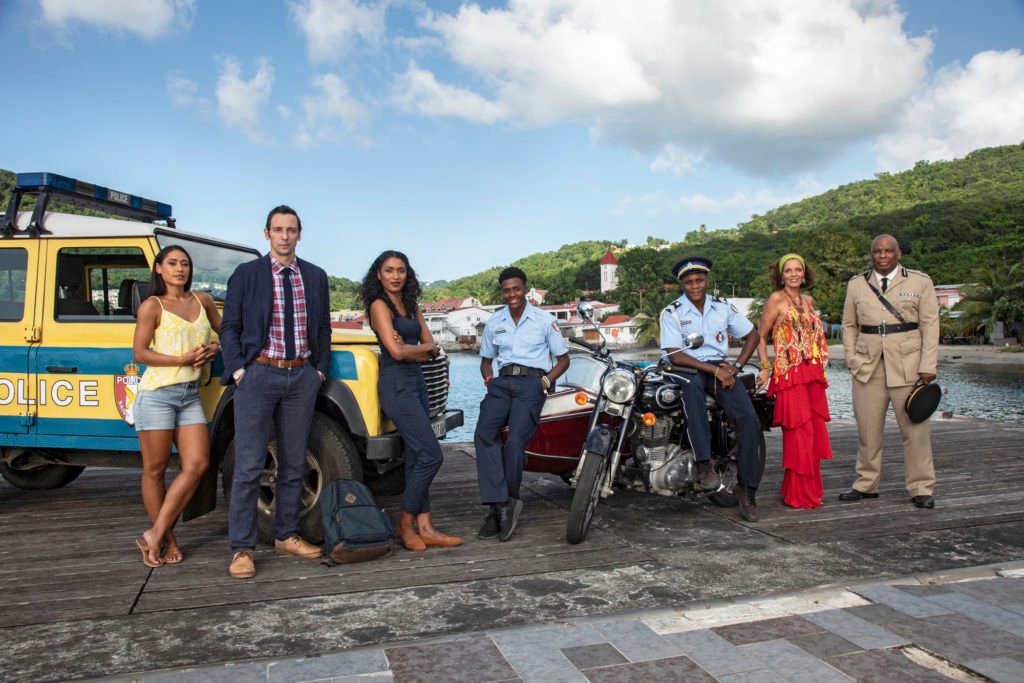 Death In Paradise Season 11 Episode 5: Airing Date
BBC One will broadcast Death In Paradise Season 11 Episode 5 on February 4, 2022. Moreover, the network airs a new episode weekly on Fridays at 9:00 p.m. ET. The current season will feature a total of ten episodes. If you miss BBC's broadcast, fans can stream the latest episode exclusively on the network's official website. So, don't miss out on the fifth episode, and keep coming back for more thrilling episode previews only on TechRadar247.com.