Musician Dave Burd AKA Lil Dicky played the fictionalized version of himself in the Fxx comedy series Dave. The first two seasons of the show have turned out to be very successful and fan favorite. However, it has been about half a year since the premiere of the second season. And fans are now eagerly waiting when the series will return with Dave Season 3.
FXX's Dave is an American comedy-drama series that debuted on the network in March 2020. The show follows a fictionalized version of co-creator Dave Burd Aka Lil Dicky. Dave is chasing his dream of being a successful rapper while dealing with ups and downs in his romantic life.
When Is Dave Season 3 Coming?
The second season of FXX's comedy series ran from June 16 to April 11, 2021. And as far as the third season is concerned, fans are still waiting to hear a single update about Dave Season 3. However, there is no official announcement about the future run of the show yet. Although given the over 4.8 million average viewership of the series, there is a very good chance that the series will receive renewal by the network.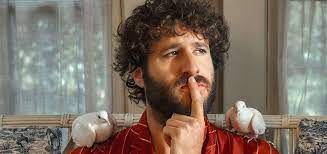 Meanwhile, Dave actor Lil Dicky also mentioned the third season in an interview. He stated that "I feel like season 3, I'm creating the funniest season that anyone's ever made of television. But that is so subject to change. That's just where I'm at right now, mentally." Thus, fans should really be optimistic that Dave Season 3 will premiere on FXX sooner or later.
Dave Season 3: What Will Happen?
In the second season, viewers saw Dave trying to move on after his upsetting breakup with Ally. He learned that he was not able to create music as he was still not able to process how his relationship with Ally ended. However, when he was almost drowning in the sensory deprivation tank, he suddenly found the inspiration for his new musical composition. He realized that he is up for greater things and can leave his mark on the world and prove to the people that he had it in him all along while working on his new album.
In the second season finale, fans learned that Dave's ex-girlfriend, Ally, has moved on with another guy. At the same time, Dave appeared to be in a much better mental space. He was satisfied even though his album wasn't the greatest hit in the world. He was touring with his buddies, and that was good enough for him.
So, when the show returns for Dave Season 3, viewers can expect it to delve deep into the relationship between Dave and GaTa. And what the future holds in store for them as David has plans for his second album. In the next season, we might also see Dave moving ahead in his career and inching closer to his dream. While GaTa could have her own journey in the upcoming season.
Dave tried to keep friends with Ally in the second season after their breakup. But now that she has moved on, the next run might feature how Dave process this. Ally might see David's reaction about her dating someone else. So, Dave Season 3 will likely explore the consequences of these developments. As far as Dave's career is concerned, he still has much planning to do. He has his second album in front of him. And he has also taken more interest in GaTa's rap career.
Dave Season 3 Cast!
If the series returns for Dave Season 3, most of the primary cast is expected to return in their roles. This includes Dave "Lil Dicky" Burd as a fictionalized version of himself. Davionte "GaTa" Ganter also plays himself, Dave's on-stage publicity man with bipolar disorder. On the other hand, Taylor Misiak features as Ally Wernick, and Andrew Santino plays Mike. In addition, Elliot "Elz is played Travis "Taco" Bennett Christine Ko plays Emma. And fans can expect most of them to return along with some new faces in Dave Season 3.
More About Dave Star Lil Dicky Dating Life
Lil Dicky, who plays David in the comedy-drama Dave, has had quite a love life over the years. In a 2016 interview, while talking about romance, the actor and rapper mentioned, "I feel like I'll be at the height of my life at 35. I think I'll have just met the love of my life, which is like a huge deal. A lot of my satisfaction will come from that."
The star likes to maintain a little mystery when it comes to his dating life. Moreover, there are no recent reports claiming that Dicky is romantically involved with someone. His social media accounts also hint towards the fact that Dicky might not have a romantic partner these days and is most likely single and giving his undiverted attention to his career as a musician.
Also, read The Neighborhood Season 4 Episode 13 Delayed: Set To Return After Winter Olympics! Calvin & Dave In Another Problem