It seems like Gauthier and Miltie will be in a lot of trouble after Tommy Lee finds out about his viral sex tape in Pam & Tommy Episode 4. Moreover, Pam will inform Tommy about the tape and urge him to do something about it in the upcoming episode. Further, the police will be called in to track down the missing safe stolen by Gauthier. So, keep reading ahead to learn all the updates about the fourth episode.
Pam & Tommy Episode 4 Preview: What Will Happen?
The fourth episode of Pam & Tommy is titled "The Master Beta." Pam and Tommy will resort to desperate measures to get their property back in the upcoming episode. Moreover, Gauthier and Miltie will set up a website to sell copies of Tommy's sex tape after he refused to pay for the house renovations. The website is expected to flourish. However, they might end up getting into some trouble when Tommy finds out about it. 
Moreover, Tommy might discover that Anderson is pregnant with his child. And Pam and Tommy's sex tape will get all over the web. Meanwhile, the police will be called in regarding the theft of the safe from Lee's house. Tommy will come after Gauthier and Miltie after he finds out they were the ones who are selling the sex tape online.
A Quick Recap!
Hulu premiered the show by releasing the first three episodes of Pam & Tommy. In the premiere episode, Craftsman Rand Gauthier worked on renovations of Tommy Lee's house. Gauthier was quite frustrated by Lee's last-minute demands. On top of that, Lee was late in reimbursing him for the construction materials he bought from his own pocket. Moreover, when Gauthier and contractor Lonnie demanded their payment, Lee dismissed their work as low-grade and fired them.
Gauthier forgot his toolbox and went back to retrieve it. But Lee arrived at the same time and seized the tools at gunpoint. Gauthier decided to take revenge and returned to Lee's place with Lonnie to steal a safe from the garage at night. Luckily, he managed to find a sex video which Gauntier took to his former boss, porn director Uncle Miltie.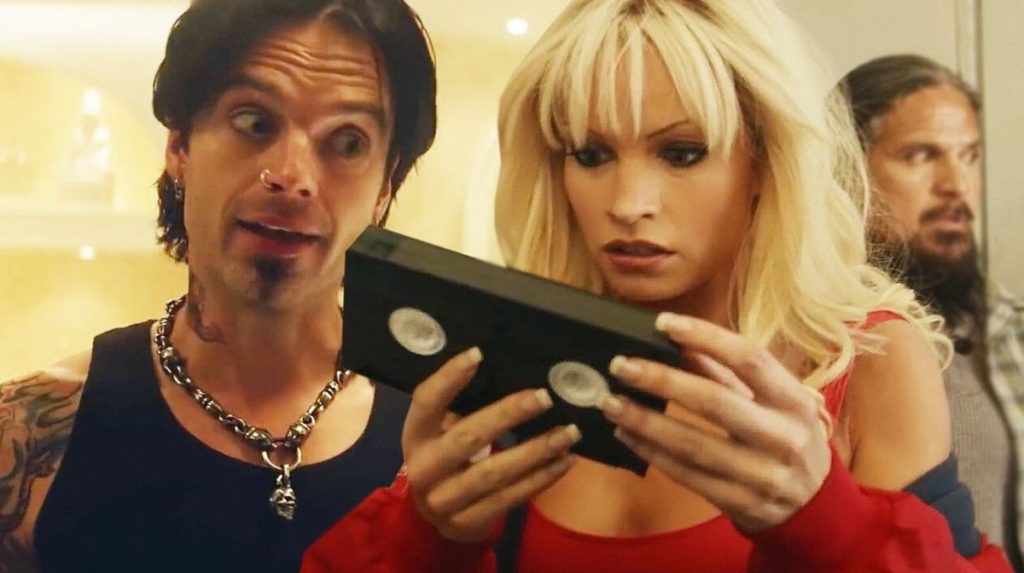 In the second episode, Tommy fell in love after meeting Pamela Anderson in a nightclub. He followed her to Cancun and had a wild night of sex with her. Eventually, he decided to propose to her with the wedding planned on a beach. Further, in the third episode, Miltie and Gauthier tried to sell the porn tape to various distributors. However, nobody bought it due to fear of legal implicati ons.
Moreover, Gauntier looked for a piece online to fix his wife's toilet. The internet gave him the idea of selling copies of the tape online. When Miltie heard the idea, he arranged a meeting with deep Throat producer Butchie Peraino to invest in the plan. Elsewhere, Anderson attended some meetings regarding the promotion of Barb Wire and got pregnant with Lee's child in Pam & Tommy Episode 3.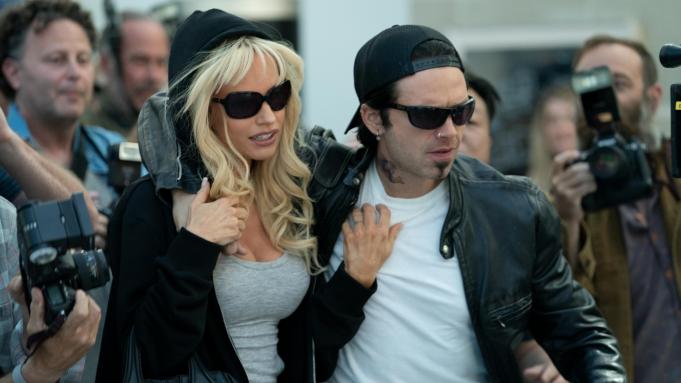 Pam And Tommy Episode 4: Airing Date
Hulu will release Pam & Tommy Episode 4 on February 9, 2022. The network will continue dropping a new episode weekly on Wednesdays at 12:00 a.m. ET. Moreover, fans can stream the miniseries on Disney Plus. The current season will feature a total of eight episodes. So, don't skip the fourth episode and keep returning for more thrilling e[pisode previews only on TechRadar247.com.