It seems like Nomi will get a shocking visit from her kid's father in Grown-ish Season 4 Episode 12. He will ask her to be a part of Luna's life which would not be easy for Nomi to accept. Moreover, Zoey will try to enhance her internship experience by making some amends in the upcoming episode. Hence, continue reading to learn all the updates about episode 12.
Grown-ish Season 4 Episode 12 Preview: What Will Happen?
The twelfth episode of Grown-ish Season 4 Episode 12 is titled "Mr. Right Now." Nomi will be surprised to see Luna's dad, Phil, back in the scenes. She will not be sure if she even wants Phil to be a part of Luna's life. Zoey will try to rekindle her friendship with Doug and Luca in order to improve her internship experience in the upcoming episode. Moreover, she would be frustrated that the company she is working for is broke.
A Quick Recap!
In the previous episode, Anna rented a scooter and decided to head home before warning Vivek not to tell anyone about it. On her way, she was hit by a distracted driver in a Buick, who drove away immediately after the impact. Anna had some bruises as she was rushed into the hospital. The girls and Vivek arrived at the hospital to check up on Ana. But all Jazz asked her was if she had slept with Vivek. She was furious that Vivek told Jazz, Nomi, and Zoey about their hookup. Ana managed to get a look at the man who hit her scooter, and the police already had a suspect under custody. She went there and recognized the man straight away.
However, she was reluctant to tell the police, an undocumented 17-year-old kid with no insurance or license. She did not want the kid to be deported. So, she asked the police to give her some time to think if the suspect was the man who hit her. She discussed the matter with his girlfriends, who offered different opinions on the decision. Frustrated, Ana went to see her ex-boyfriend Javi, who advised her to tell the truth. He reminded Ana to trust the system and tell the truth if she aspired to be a lawyer someday.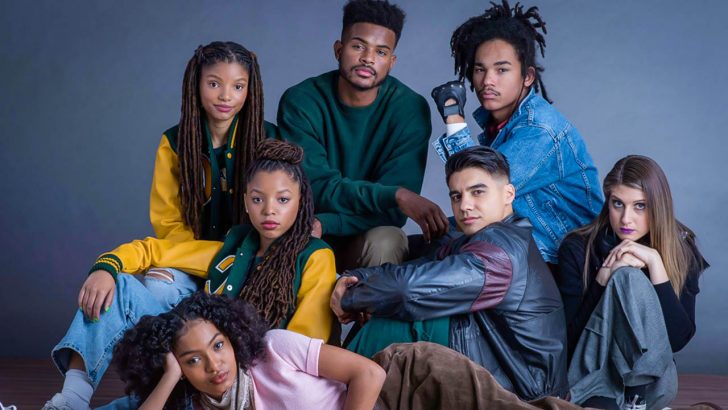 Aaron Meets His Biggest Fan
A freshman at Cal U came to see Aaron after his midnight class. The kid was all dressed up with Aaron's buttons on his jacket and a jumpsuit from last year's prison protest. He also had the same bag as Aaron. Renard claimed that he was Aaron's biggest fan and wanted him to be a part of his class. Aaron was a little freaked out by Renanrd's approach but signed his form eventually.
Moreover, in Grown-ish Season 4 Episode 11, Doug showed up at Keith's place after being bet up by Luca. He informed Kieth that he came clean with Luca about them breaking up. He thought the two could be out in public together and asked Kirth for dinner. But, she informed Doug that she had plans with someone else.
Vivek tells Aaron And Doug About Ana
Aaron and Dough both dropped by at Vivek's place, who was dealing with being expelled, rejected by his parents, and busted with drugs. Doug talked about his insecurities about Kieth seeing other people, while Aaron was stressed about not meeting Renard's expectations. Eventually, Vivek got fed up and gave the two men a reality check. He told Aaron to be the teacher he needed during his undergraduate days. Vivek also informed Doug that he did not want to be in a relationship. So, Kieth was perfect for him.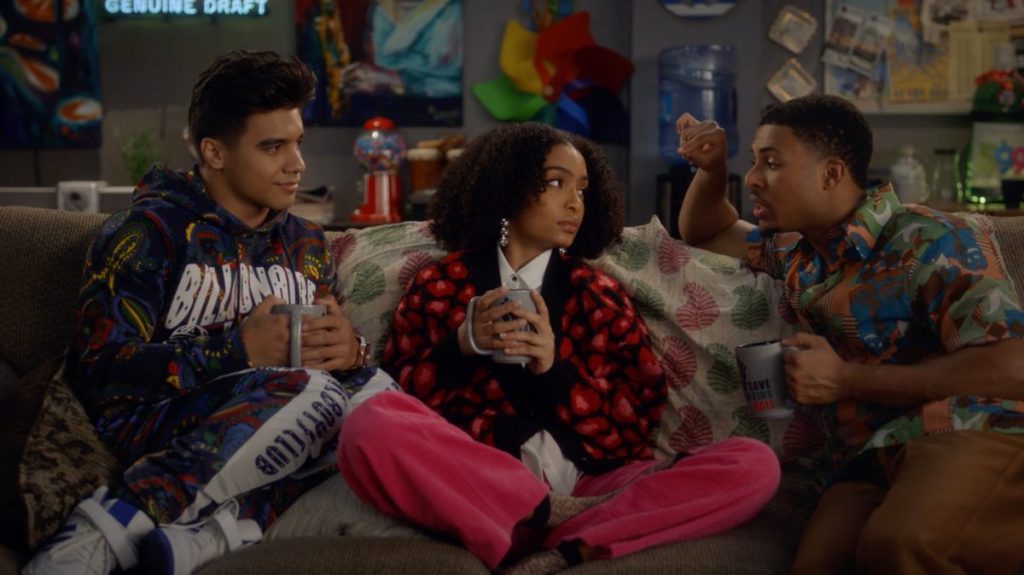 Vivek also broke the shocking news that he hooked up with Ana. Hence, Doug decided to go on a date with an old friend. He ran into Kieth and her mysterious date at the bar. The duo began texting, and Kieth offered Doug to sneak into Hawkins 101. Next, the two ended up ditching their dates and made out on Kieth's request.
Eventually, Aaron decided to shift his class to the West building. He told the students that they would be having discussions in Cal U's new African Salon regarding the African diaspora experiences. Ana went to the police station, to tell the truth, but she ended up not putting the young man through the system's justice. She realized that she believed in the system, but it still needed some improvements. Vivek dropped by with a helmet to apologize for telling everyone about the hookup. He felt that Ana would want sex right away. However, she kicked him out of her house in Grown-ish Season 4 Episode 11.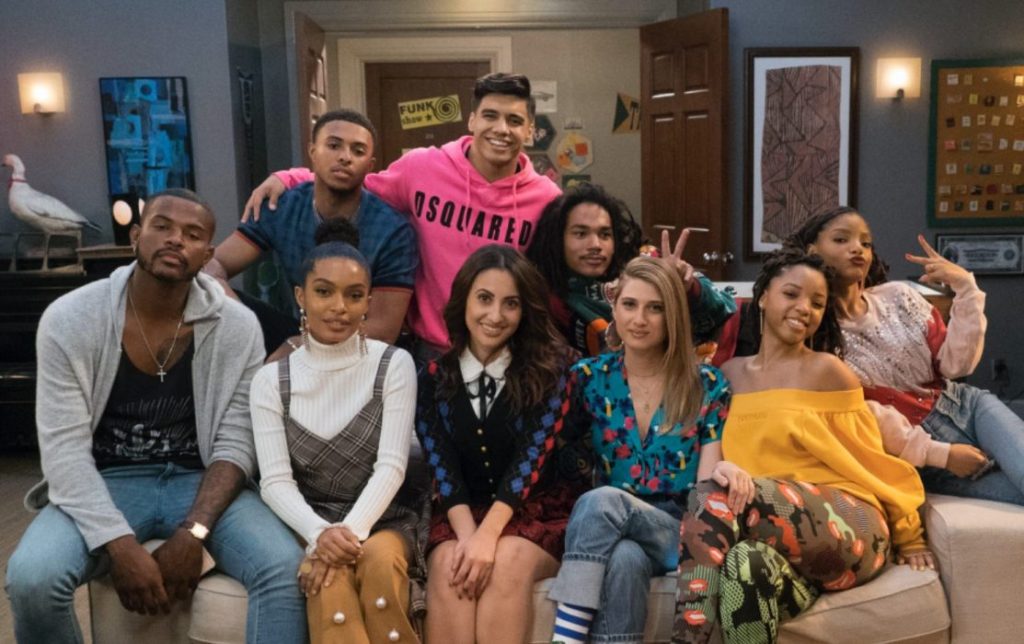 Grown-ish Season 4 Episode 12: Airing Date
Freeform will air Grown-ish Season 4 Episode 12 on February 10, 2022. The network broadcasts a new episode weekly on Thursdays at 9:00 p.m. ET. And, the current season will feature fourteen episodes in total.
Where To Stream The Upcoming Episode Online?
If you miss Freeform's broadcast, you can stream the latest episode on the network's official website and Hulu. So, don't miss out on the twelfth episode, and keep coming back for more thrilling episode previews only on TechRadar247.com.