Fans are often curious to know all the ins and outs of the stars they admire the most. Harry Styles is one such star whose private life has always been a matter of discussion. In addition, Harry Styles' sexuality has been a significant topic of debate for the dedicated fans who are curious to know anything and everything about him. And one of the most prominent questions that come up is, Is Harry Styles Gay?
Harry Edwar Styles first came into the limelight during his appearance at X-Factor, a music talent show. He was eliminated from the show. However, his impressive singing skills persuaded Simon Cowell to bring him back as a part of the band "One Direction." The band raised to immense fame, making it one of the most famous groups that have sold many impressive records and held shows worldwide.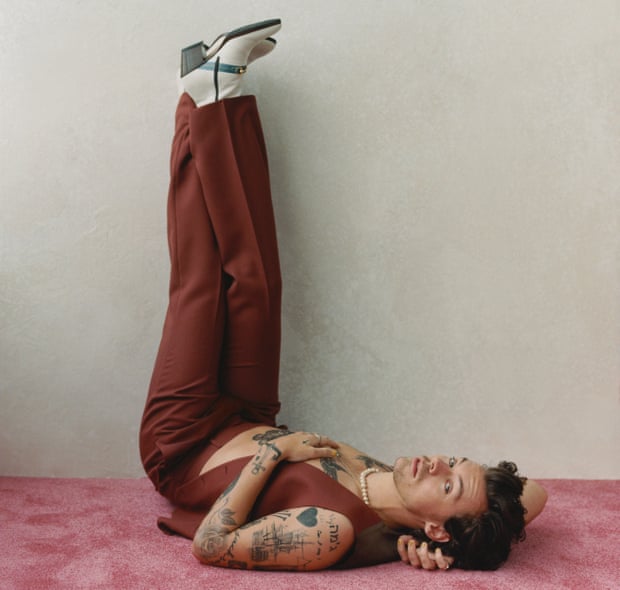 Harry came on his own after the boy band disintegrated in 2016. However, the English songwriter has gone solo ever since and released his solo record, which topped the musical chart ratings across 14 countries. He is a mega-music personality around the world now and his journey has been an inspiration for budding musicians. And that is why fans always want to know about his sexual orientation. So, is Harry Style gay? Keep reading ahead to find out.
Harry Styles Answers The Questions About His Sexuality
Harry's sexuality has been a subject of speculation for a long time now. During an interview in 2013 with the British GQ, Harry was asked if he was bisexual. He replied that he was pretty sure he wasn't. Further, in 2017, Styles clarified that he doesn't feel the need to put a label around his sexuality. He added that it was more important to be progressive in the creative field, and sexuality had nothing to do with it. He also promoted that everyone must be who they want to be.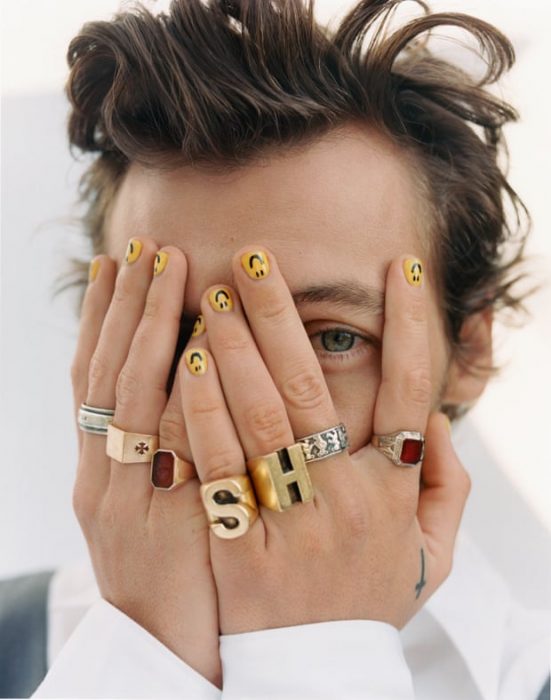 Styles Shows Open Support To The LGBTQ Community
Harry Styles has always been questioned about his dressing style. He has openly supported the LGBTQ community by waving a rainbow flag during a concert and wearing LGBTQ-oriented clothing over various platforms. When asked about his clothing, Styles revealed that he does not dress to stir up his sexual ambiguity or get attention. And his clothing had nothing to do with his sexuality. He told that his dressing depends on his collaborations and how he like things. He does not wear clothes that signify his sexuality. Instead, he prefers wearing what he finds cool and enjoys.
Moreover, Harry is known to support his fans and help them come out in front of their loved ones and the world. At Milwaukee, Harry helped a fan who was trying to come out in front of her mom during his Love on Tour. The fan held a sign which read, "My mom is in section 201. Help me come out?" Harry spotted the sign and encouraged the fans to tell it to her mom. However, the fan requested that he tells her mom, as she could not. Harry then took the opportunity and said to the fan's mom, "Lisa! She's gay."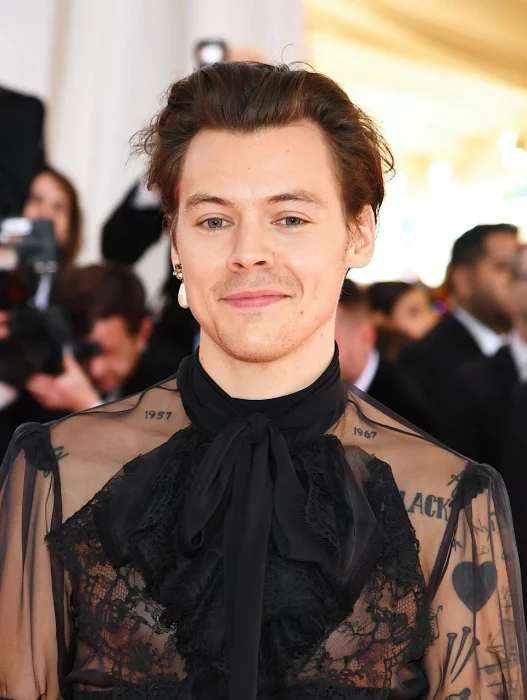 Harry Styles Dating Rumors
It was rumored that Harry was Kendall Jenner's ex-boyfriend. The rumor kept the fans interested for a while. However, the rumors about his sexuality have always been a matter of discussion. Moreover, he acknowledged fans' interest in his personal life, particularly his sexuality. But, he has decided not to give any straight answers about his sexuality. So, the die heart fans of the English songwriter wouldn't really bother about him being gay or straight. All they ask for is more entertaining music.