It looks like the reapers will go up against Maggie, Daryl, and the group under Leah's leadership in The Walking Dead Season 11 Episode 9. AMC is all set to broadcast the second batch of 8 episodes of The Walking Dead Season 11 very soon. We will witness a battle against Daryl's group and Leah's Reapers in the returning episode. Hence, continue reading ahead to learn all the updates about the ninth episode.
The Walking Dead Season 11 Episode 9 Preview: What Will Happen?
The ninth episode of The Walking Dead Season 11 is titled "No Other Way." Leah ratted Daryl out, leading Maggie and the group to be entrapped among the Reapers. Hence, in the upcoming episode, Maggie, Daryl, Gabriel, Negna, and Elijah will battle against Leah and the Reapers for food.
Moreover, Aaron and the Alexandrian survivors would be forced to survive the storm on their own while keeping the walkers at bay. It will be thrilling to see who ends up on top at the end of the ninth episode.
A Quick Recap!
The eighth episode of The Walking Dead Season 11 was titled "For Blood." A tremendous storm hit Alexandria. The survivors struggled to keep the walkers away when the storm brought down some of the walls. Meanwhile, Maggie's group led their people to Meridian. Leath was disgusted by Pope's disregard for the lives of The Reapers. During nightfall, the Reapers began to destroy the horde with land mines.
Further, Maggie and Gabriel managed to infiltrate the Meridian with Daryl's assistance. Furthermore, Daryl also let the walkers in and confessed to Leah about his allegiance to Maggie. Leah was horrified by the news, but she killed Pope when he prepared to fire a hwacha at walkers and reapers alike. Soon after, Daryl invited Leah to join the group, but she refused.
Instead, she remained loyal to her family with the Reapers and became their leader. Eventually, Leah disclosed Daryl's true allegiance in front of the Reapers and attacked the group with a hwacha in The Walking Dead Season 11 Episode 8.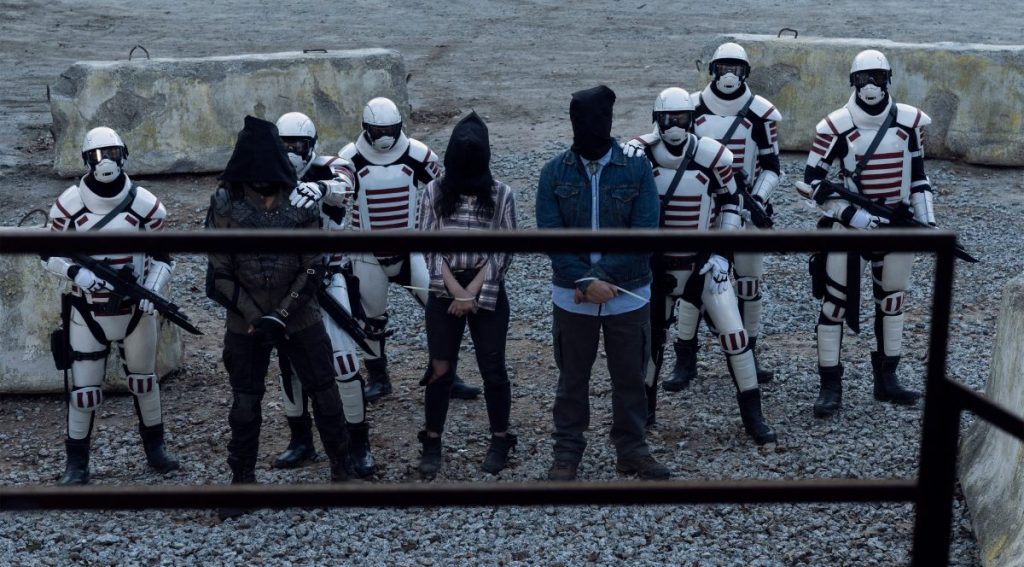 The Walking Dead Season 11 Episode 9: Release Date
The second half of The Walking Dead's finale set is all set to return on AMC. The network will air The Walking Dead Season 11 Episode 9 on February 20, 2022. The network will continue airing seven more episodes weekly on Sundays at 9:00 p.m. ET to conclude the second half.
Moreover, each episode of the eleventh season will be available on AMC+ a week before AMC's broadcast. In addition, the final season will feature 24 episodes total, divided into three halves. So, don't miss out on the ninth episode and keep coming back for more thrilling episode previews only on TechRadar247.com.