It seems like Neville and the crew will be dealing with yet another complicated case in Death In Paradise Season 11 Episode 8. The mysterious death of a man during a chess match is one of the greatest mysteries of the current season. And unfortunately, the upcoming episode is expected to be the final part of Death In Paradise Season 11. So, keep reading ahead to learn all you need to know about the eighth episode.
Death In Paradise Season 11 Episode 8 Preview: What Will Happen?
A prestigious chess match will turn into chaos when a murder happens at the end of the match. The team will investigate the murder in order to find out how and why the killing was done. Moreover, the commissioner will be forced to confront his past. He will get a surprise visit from the last person he would have been hoping to see in Death In Paradise Season 11 Episode 8. Catherine will help Neville how to convince Izzy to tell the kid's father about it.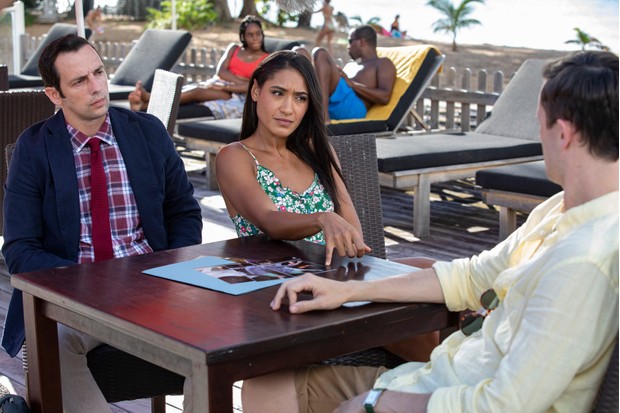 A Quick Recap!
In the previous episode, a reggae rap star named Trenton Issac prepared to put on a show at St. Marie. During a soundcheck drill, Trenton's support act Deshawn was on the stage when he noticed someone at the bag stage. the man pulled out a gun, and the lights went off. When the light came back, Deshawn discovered that Trenton had been shot in the head quite accurately.
Further, Neville began investigating the rapper's suspicious murder. The mystery man who shot Trent on was identified. The man also had an accomplice. Marlon was shocked to find out that the two culprits used to be his friends back in the old days. The investigation led to a series of roadblocks, but Marlon and Neville did all they could to keep things on track. They finally found the culprits and apprehended them for murdering Trenton.
Elsewhere, Neville had trouble accepting Izzy's decision to have the baby on Saint Marie. She did not tell the father about her pregnancy either. Hence, Neville sought help from Catherine on the matter in Death In Paradise Season 11 Episode 7.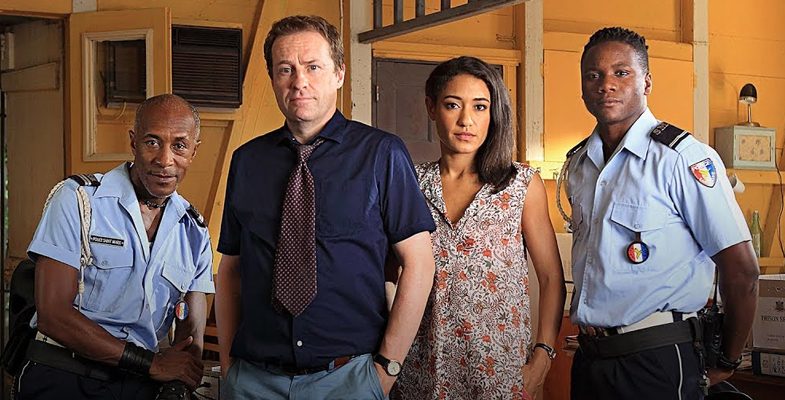 Death In Paradise Season 11 Episode 8: Airing Date
BBC One will broadcast Death In Paradise Season 11 Episode 8 on February 25, 2022. The show is available to stream online on the network's official website. So, don't miss out on the eighth episode and keep coming back for more thrilling episode previews only on TechRadar247.com.