Nathan Fillion is all set to entertain you with The Rookie Season 4 Episode 14, which is ready to return on your screen soon. Well, the previous episode was mind-blowing and a bit hilarious. However, deeming the recent episode trailer, it seems like John Nolan will find a new accompany. And this new friend will indeed bring troubles with him. Let's see who this person will be.
The Rookie Season 4 Episode 14 Preview: What Will Happen Next?
The Rookie Season 4 Episode 14 is titled "Long Shot." Natalie Callaghan wrote it while Fernando Sariñana directed it. Well, Officer Bradford will be busy dealing with the aftermath of his case. Meanwhile, Officers Nolan and Harper will seem busy with their new case. They will help deal with their first bounty hunter case. They will help skip Tracer Randy, a troublesome person who will create more problems for them ahead in the upcoming episode.
As we can see in the trailer, he locks himself in the coffin and mocks the place. However, Harper helps him to come out of the coffin. But soon, he involves in another problem, and Nolan appears to help him. While Nolan and Harper will appear busy dealing with Randy, Officer Chen and Sergeant Bradford will continue with their mission of hunting perpetrators.
Bradford Will Be After Someone
In the last episode, Bradford dealt will the murder of a cop. With the help of CCTV, they learned that Thorsen didn't stab the cop from the back. But he was still charged with attempted murder. While things seem sorted from now on, Bradford and Chen will continue exploring the details about the perpetrators. Will they find it out in The Rookie Season 4 Episode 14? Only time will tell the truth.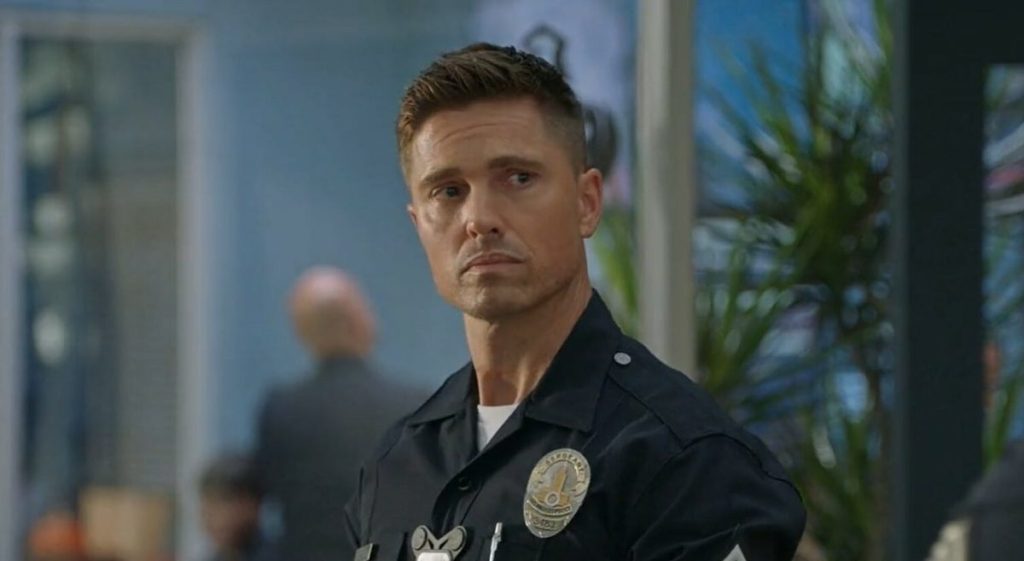 A Quick Recap!
The previous episode, titled "Fight Or Flight," focused on the robbery of a police helicopter. Chase and Nolan pursue a 17-year-old boy named Leo Thomas, who stole the helicopter from the garage. But he refused to land until the cops fulfilled his three demands. First, he asked them to raid a drug house from where they sent the occupants to the hospital.
Second, he asked them to arrest a man who's connected to his stepfather and indulge in drug dealing. The third demand appeared a bit tricky. He asked the cops to arrest his stepfather, as he had a connection with the drug-dealing case.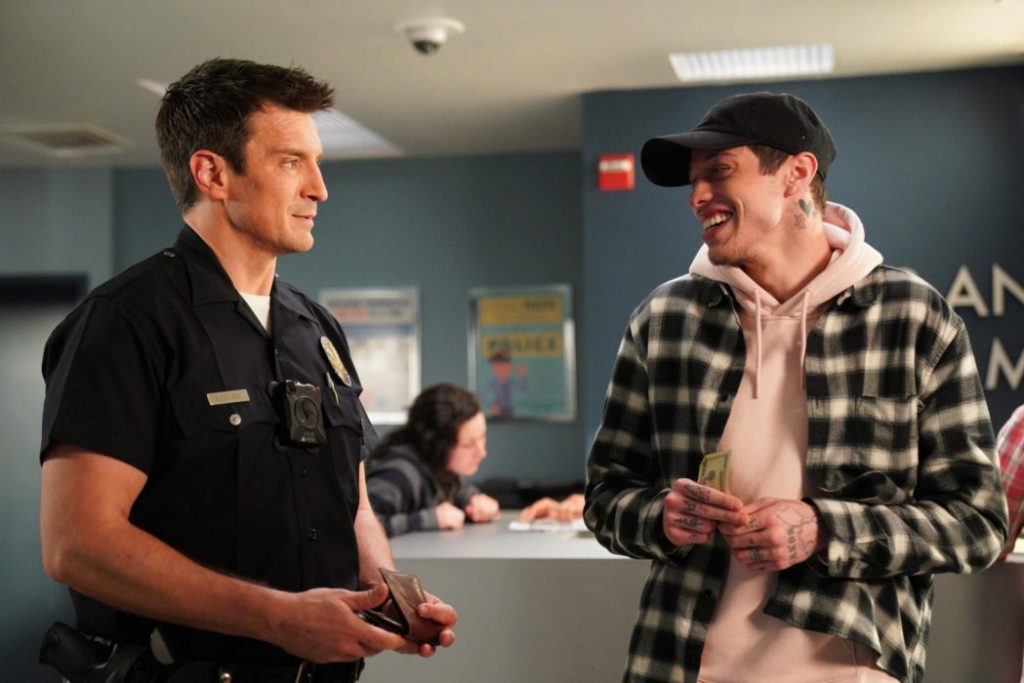 Later in The Rookie Season 4 Episode 13, he was forced to land after the helicopter ran out of fuel. After his landing, he eventually got arrested for a brief time. Meanwhile, Lopez and Bradford get a lead on burglaries who has a connection with Bradford's friend, Des Robinson. However, they first collected the evidence before arresting the culprit. Meanwhile, Harper and Thorsen soon rushed to the hospital after allegedly killing a cop. But later, they learned that Thorsen was innocent after watching the CCTV footage.
The Rookie Season 4 Episode 14: When Will It Return?
The Rookie Season 4 Episode 14, titled "Long Shot," will return on your screen tomorrow. It will air on Sunday, February 27, 2022, at 10 pm EST only on ABC. You can also catch The Rookie Season 4 Episode 14 on Hulu following the premieres. So don't miss it and stay with us to know more.