The Neighborhood Season 4 Episode 13 is all set to return after a long hiatus due to the Winter Olympics. It looks like someone will offer some help which will ultimately create the situation more hilarious. Well, there's no doubt whenever Calvin and Dave come together, it almost leaves everyone laughing to death. Once again, Dave will come to rescue Calvin with his new project. Keep reading to know more.
The Neighborhood Season 4 Episode 13 Preview: What Will Happen Next?
The Neighborhood Season 4 Episode 13, titled "Welcome To The Stakeout," is written by Jess Pineda and Devanshi Patel, while Morenike Joela Evans directed it. The upcoming episode will explore the aftermath of the last one. Dave will work on something which is connected to Calvin. Meanwhile, Calvin's business will be on break for a brief time. So, Dave will decide to team up with him so they can together catch the culprit. On the other hand, Gemma will be super excited to share a new hobby with Tina.
Calvin Welcomes A New Cousin
Calvin and Tina will appear busy dealing with the architect whom they hired to renovate their house. While they appear busy shifting, Dave will show up with a new plan. Gemma tells Dave not to irritate Calvin as he has so much to handle. But Dave, on the other side, will assure Gemma that they are like family. He will further help Calvin in his work. That ultimately led him to join Calvin and his group.
A Quick Recap!
The previous episode, titled "Welcome To The Big One
," focused on the damage that happened due to the earthquake. It begins with sudden shaking that leads to Dave coming out naked with other essentials. However, Calvin and Tina saw a glimpse of Dave running naked, which led them to come out of their house with a coffee. Later, they learned that it was a normal shaking as it was below 5.8 on the Richter scale. While everyone ran out of their house, Marty and Malcolm decided to ignore and sleep instead of running out for their lives.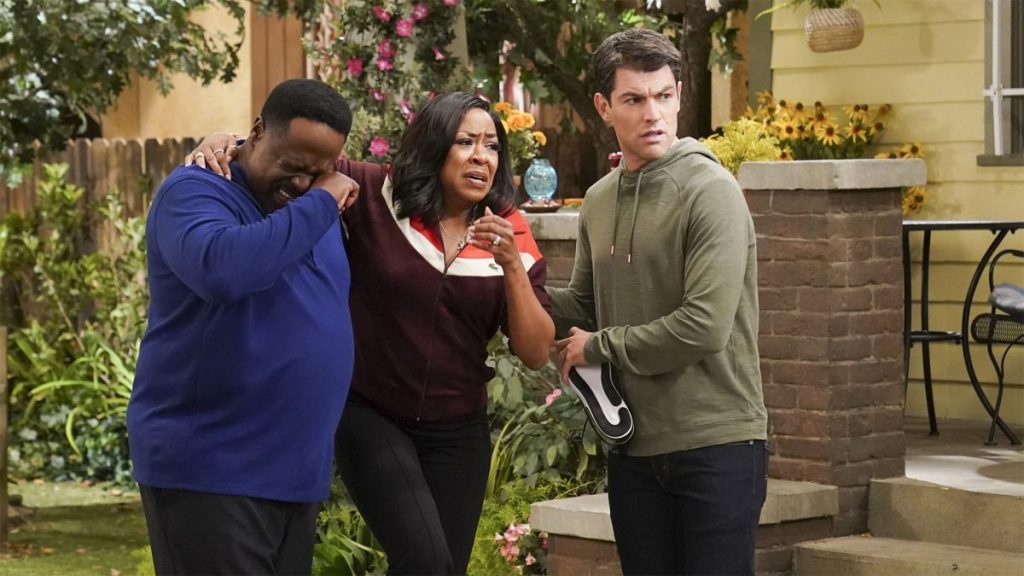 While everyone appeared safe, Tina and Calvin's house had major damage. So, Tina decided to use this opportunity. She hired architect Jackie to renew their house. However, Calvin wasn't on the same page. But Tina somehow convinced him. Dave decided to use this opportunity to buy some essential products like gas masks for the next calamity. Calvin later fired the architect. As per him, he wasn't doing great. But Tina rehired the architect and also convinced him that this reconstruction was important for them.
The Neighborhood Season 4 Episode 13: When Will It Return?
Initially, The Neighborhood Season 4 Episode 13, titled "Welcome To The Stakeout," was supposed to air last month. However, due to the Winter Olympics that took place in Beijing, CBS rescheduled the time frame of the upcoming episode. It will air tonight, February 28, 2022, at 8 pm ET/PT only on CBS.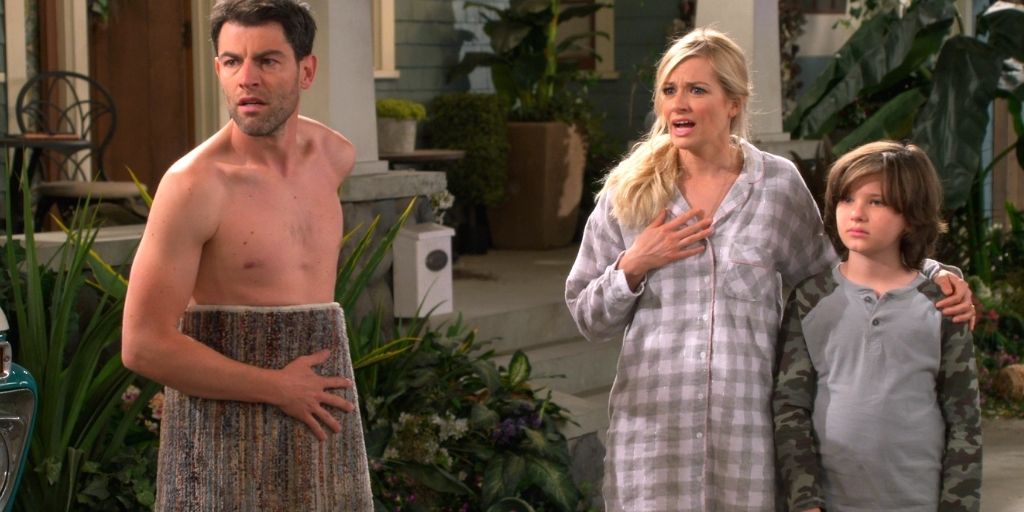 Each episode will air weekly on Mondays. Further, you can also watch the show on Paramount+. It is also available to stream on Vudu, Spectrum, DirecTV, Hulu+ Live, YouTube TV, Amazon Prime, and Hulu. So don't miss it.