It seems like Devon will take a huge step by using a revolutionary medicine in The Resident Season 5 Episode 15. However, he will find himself entangled in some unplanned scenarios. Moreover, Conrad will be uncovering a deeper scandal when an overdosed person is brought to the hospital in the upcoming episode. So, keep reading ahead to know all the details about episode 15.
The Resident Season 5 Episode 15 Preview: What Will Happen Next?
The fifteenth episode of The Resident Season 5 is titled In for a Penny." Devon will treat his first patient with a revolutionary medicinal fluid. However, the move would not turn out as he planned it to be. Moreover, Conrad would be handling an overdosed John Doe who is rushed into Chastain. As Conrad digs deeper into the case to find the person's identity, he finds himself uncovering a bigger scandal beyond his expectations.
A Quick Recap!
Conrad and AJ were working out in the previous episode when AJ got to know about people discussing accusations against Billie. The public condemned Billie on Twitter, and everyone saw it. Kit was replaced as the hospital's CEO by the board after the controversy. They reinstated Bell as the new CEO to handle the heat. Moreover, a window cleaner go injured and was left hanging mid-air. And the hospital was forced to deal with a nurse shortage. It turned out that the nurses were taking travel jobs as it paid pretty well.
Elsewhere, in The Resident Season 5 Episode 14, Trevor defended Billie when the interns and others talked about her disrespectfully. Billie shared her troubles with Conrad while the resident who talked the most about her overheard them. Kit was called in to help the window cleaner, suspended in the air and injured. Jessica considered being a travel nurse and informed Bell that she might be leaving the hospital.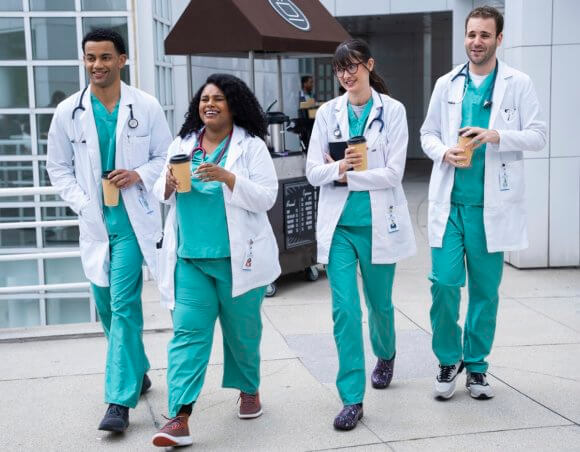 Trevor Discovers The Truth About His Parents
Billie kept losing her patients and was taken off all her surgeries due to the controversy. The resident told Trevor about overhearing Billie's conversation with Conrad. Trevor immediately texted Billie, informing her about it. Billie met with Porter, who refused to accept her terms and demanded the complaint be withdrawn. Kit handled the window cleaner named Tara. However, she suffered from a herniated cerebellum after her surgery.
Further, Jessica got an offer from Sacramento and had a short deadline to make it work. Billie told Bell and Kit that she wanted to withdraw the complaint to protect her son. However, she did not tell them who her son was. Trevor found that Porter was his father despite AJ trying to stop him. AJ reminded Trevor that he wasn't a reflection of his father. Moreover, Billie was under extreme pressure, but she managed to make a commendable save during surgery. And Jessica used her job offer to negotiate some better terms with Bell.
Kit and Bell accompanied Billie when she called a meeting to withdraw her complaint. Soon after, Trevor showed up at the meeting and announced that he was Billie and Porter's son. He also told them to test his DNA. Padma told Leela that she wanted to have a child and asked for Leela's egg. Trevor and Billie had a conversation. He then asked her to give him some space to process everything. Conrad offered Trevor to take a day off as the duo spent some time together. Porter was kicked out of the board position as Bell took over in The Resident Season 5 Episode 14.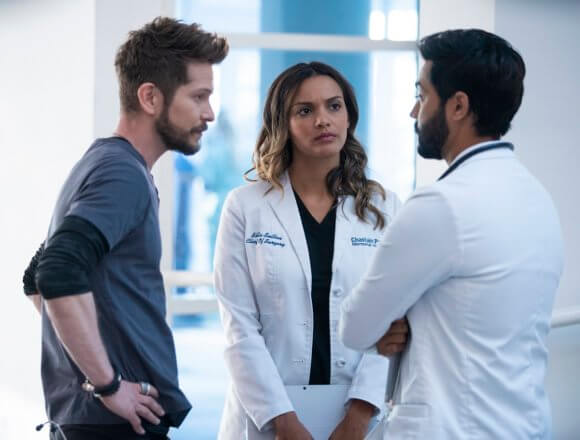 The Resident Season 5 Episode 15: Airing Date
The upcoming episode has been delayed until next week. So, unfortunately, episode 15 will not be returning this week. Now, Fox will broadcast The Resident Season 5 Episode 15 on March 8, 2022. The network will continue airing a new episode weekly on Tuesdays at 8:00 p.m. ET. Also, each episode of the current season will have 45 minutes of estimated runtime.
Where To Stream Episode 15 Online?
If you miss Fox's broadcast, you can stream the upcoming episode on the network's official and the Fox Now app. In addition, the fifth season is available to stream on Fubo TV, DirecTV, and Xfinity. So, don't skip the fifteenth episode and keep coming back for more thrilling episode previews only on TechRadar247.com.