The Conners Season 4 Episode 14 will have some magic moments between the Conners. Well, it looks like something will happen close to their house that will leave the family to stay inside their house. However, it will ultimately help them to bond closely while dodging the issues outside their house. Can they deal with the problem? Well, perhaps they could rise as a family in the upcoming episode. So let's see what will happen next.
The Conners Season 4 Episode 14 Preview: What Will Happen Next?
The Conners Season 4 Episode 14, titled "Triggered," will welcome a special guest. While the Conners seem busy throwing a party for their guest, a startling incident takes place in their neighborhood. Well, so far, the show has handled several issues together. And now it will continue to do this in this episode as well. After a shooting incident happens in the neighborhood, the entire neighborhood will face locked down. Now it will be interesting to see how they handle such incidents and whether it would be easy for them to stay under a single roof.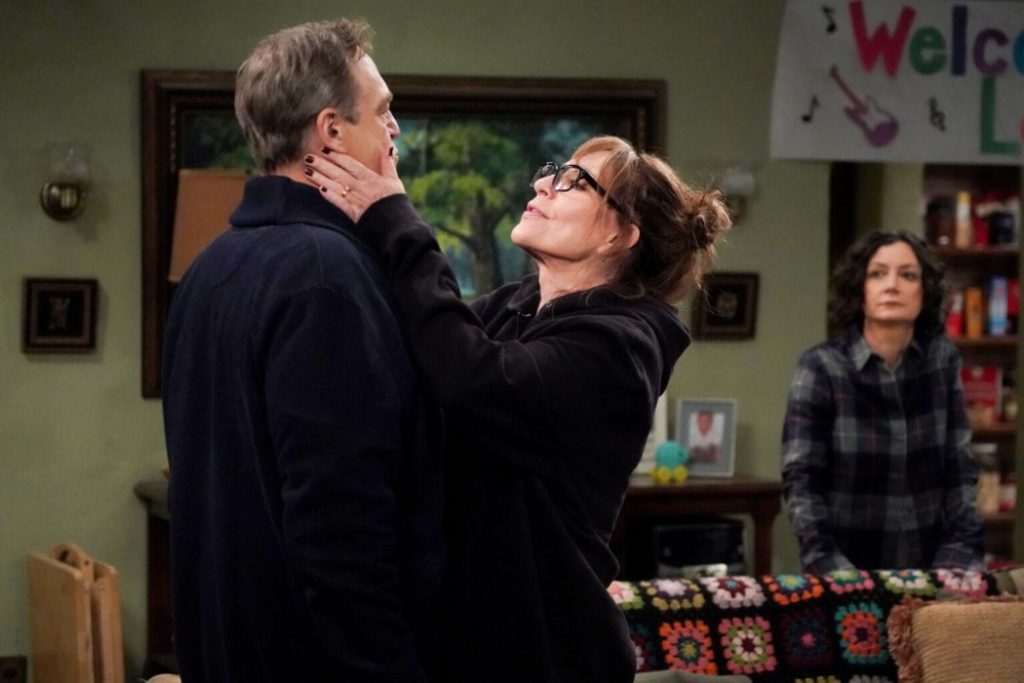 Family Comes First
The first look of the episode suggests that Louise will return, and the family will throw a welcome-home party for her. However, things won't go as per their plan, thanks to the shooting incident that takes place in the neighborhood. Now they have to live together under a single roof until the situation comes to control. However, it won't be that easy for them. Further, Darlene wonders if she should have taken Ben's offer at this particular time.
The family will enjoy the time together. They will play some games, enjoy their meals together, and discuss some serious matters. Some of the pictures also show that they will play card games in Conner's style and enjoy the time together to bond more closely. It seems like despite having a rocky start, they will soon enjoy this lockdown time together.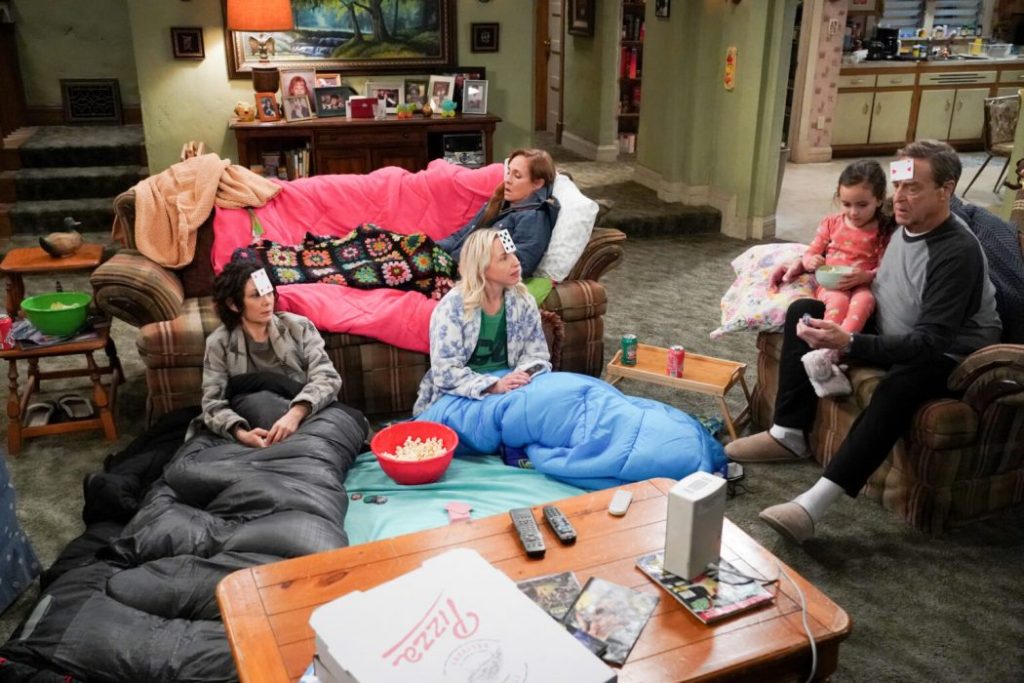 A Quick Recap!
In the previous episode, titled "Sex, Lie and House Hunting," Darlene finally found a house to buy. But her hopes were crushed by the realtor, who told her that it's quite difficult for a single woman to get a loan. Meanwhile, Glen and Becky accidentally rushed into his students. The two of his students learned that the couple is dating together. However, to save their relationship from the public eyes, Becky accepted the students' demand to attend an event at the cemetery.
On the other hand, Darlene asked Ben to help her and pretend to be her partner so she could secure the house. However, a couple outbids her by $20,000. Soon after that, Ben proposed to co-sign the deal. However, she refused the offer as she wanted to buy the house independently. Meanwhile, at single events, Becky was forced to date a guy. However, she later told everything to Glen, and he understood her point.
The Conners Season 4 Episode 14: When Will It Return?
The Conners Season 4 Episode 14, titled "Triggered," will return soon on your screen. It will air on March 2, 2022, at 9 pm EST only on ABC. It consists of 15 episodes, and The Conners Season 4 Episode 14 will serve as the penultimate episode. Each half-hour episode airs weekly every Wednesday night. Further, you can stream the show on DirecTV, FuboTV, YouTube, and ABC's official website. Stay tuned to know more such updates.