It seems like Brett and Violet will need the Chief's help to get out of a problem in Chicago Fire Season 10 Episode 14. Stella is focused on getting a promotion as she goes after the lieutenant's position. Further, Mouch and Hermann will be helping a person from their past in the upcoming episode. So, keep reading to know all the updates about episode 14.
Chicago Fire Season 10 Episode 14 Preview: What Will Happen?
The fourteenth episode of Chicago Fire Season 10 is titled " An Officer With Grit." Chief Hawkins will go out of his way to help Brett and Violet with a complicated problem. Moreover, Stella will be preparing to take on a new challenge. She will go after the open Lieutenant's position in the upcoming episode. In addition, someone from Mouch and Hermann's past will approach them for a favor. The firefighter will be helping a man whose truck gets stuck off a bridge in episode 14.
A Quick Reca!
Stella returned to the stage for the Girl on Fire program in the previous episode. She realized that the program would always be her concern even if she gets promoted in the future. She then inquired what would happen if she received a call in the middle of the meeting. Severide took Stella's dilemma upon himself and offered to act as a substitute chair.
Moreover, in Chicago Fire Season 10 Episode 13, Kylie assured Stella that they would handle the situation. Stella felt good to know that she was lucky enough to have backups. Soon after, the firefighters responded to an apartment building fire. They met a young girl who claimed that her side was inside the house. However, the girl lied and Gallo put his life on the line for nothing.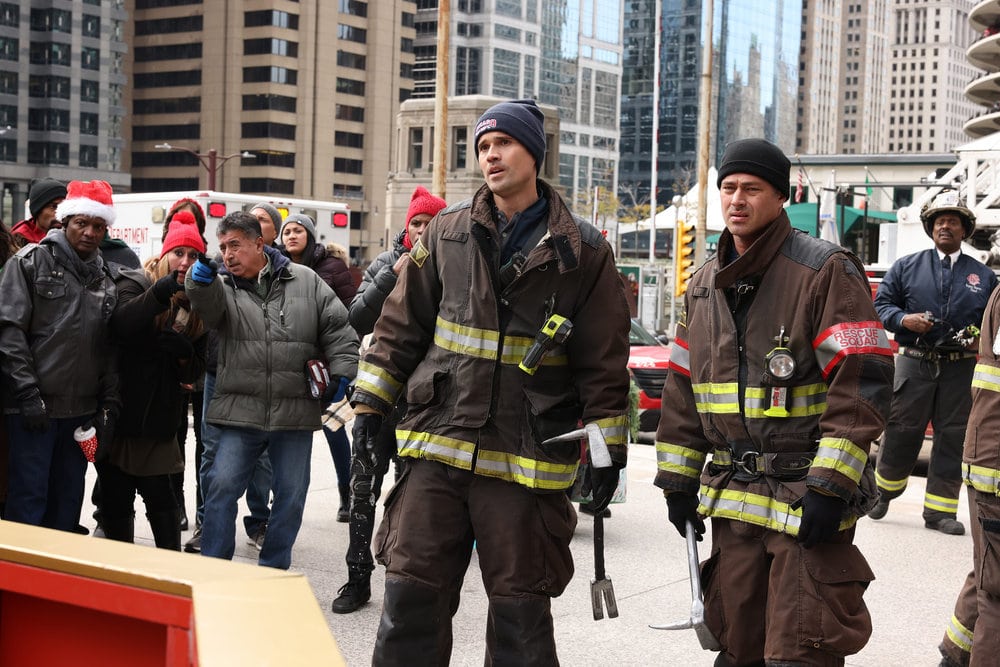 Further, Gallo jumped into the building to save a person's life. He was fooled by a smart speaker's voice which lead him to go deep inside the building. He was so focused on saving lives that he didn't realize it was too late to get put. Gallo was forced to jump out of the second-floor window. Luckily, Kitt brought the ladder right on time to save him. Gallo was a little stirred by the incident. He got mad at Violet for not checking up on him when she said she would. Dawkins turned Violet down saying that their relationship was a bad idea.
Violet was anxious about what others would say about their relationship. She did not want Gallo berating her for staying in the relationship. So she decided to keep it under the wraps. But, everybody found out after the fire incident in Chicago Fire Season 10 Episode 13.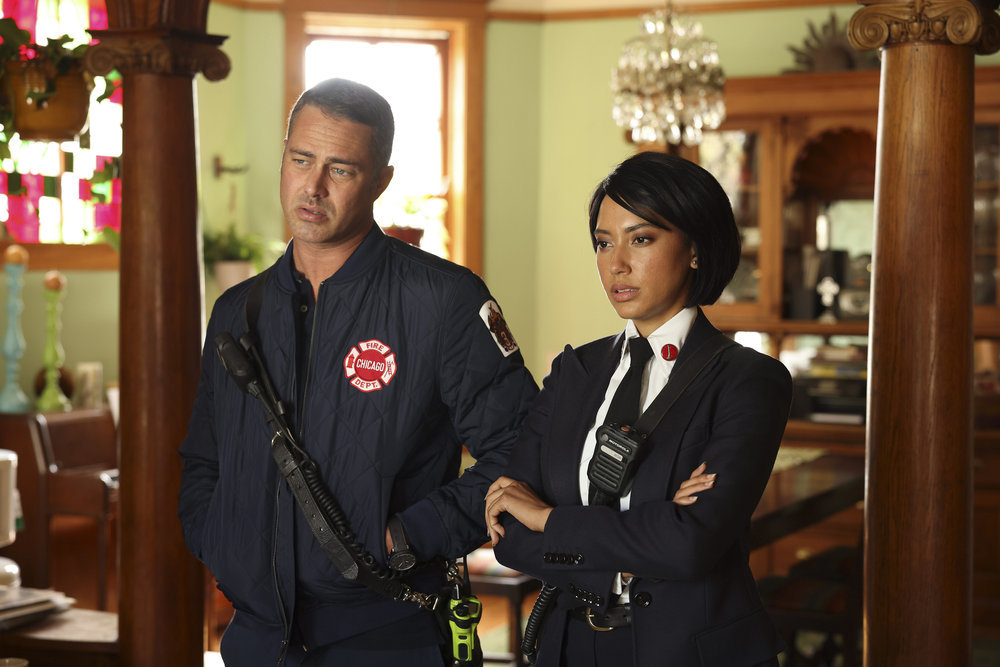 Chicago Fire Season 10 Episode 14: Airing Date
NBC will air Chicago Fire Season 10 Episode 14 on March 2, 2022. The network broadcasts a new episode weekly on Wednesdays at 9:00 p.m. ET. And each episode of the current season will have 45 minutes of estimated runtime.
Where To Stream The Upcoming Episode Online?
If you miss the latest episode on NBC, you can stream it on the network's official website and the NBC app. In addition, the current season is available to stream on Hulu, Peacock TV, USA Network, DirecTV, YouTube TV, Sling TV, and Fubo TV. So don't forget to watch the fourteenth episode and keep coming back for more informative episode previews only on TechRadar247.com.