In Walker Season 2 Episode 10, a new Ranger will join the team. But her first impression won't be that good, thanks to her clever mind. However, this will ultimately lead to the budding bonding between her and Walker. Meanwhile, Serrano will be up to something. Well, we know quite well that Serrano is a person who wants to get things done. And now that he's eying on Walker, fans can expect some threatening storyline in the upcoming season. Let's see how Walker will deal with it.
Walker Season 2 Episode 10 Preview: What Will Happen Next?
Walker Season 2 Episode 10, titled "Nudge," is written by Seamus Kevin, Fahey, and Casey Fisher, while Steve Robin directed it. The Rangers will deal with the aftermath of the previous episode. As we know, Walker interfered with Serrano and Dan's meeting, which might create more problems in his life. Well, viewers know that Serrano won't sit quietly. He might come up with another plan to take Walker down.
Further, a new feisty officer Cassie Perez played by new series regular Ashley Reyes, will join the team. However, she will mistakenly consider Walker a suspect and will shoot him with her electric gun. Well, her move might pile up problems for herself, especially when Walker is chasing someone and she somehow helped the culprit to run. Meanwhile, Trey will offer Liam some help in his project. On the other hand, Colton will deal with his feelings for Stella.
Cassie And Walker Will Start Feeling For Each Other
At first, Cassie will think Walker is an imposter who's pretending that he is her partner. So she shoots him with her electric gun in Walker Season 2 Episode 10. That ultimately spoils her first impression in front of Walker. However, after they settle up, Cassie will think she's a better Ranger than Walker, and Walker will think she is incompetent. But in the upcoming episode, Walker will start feeling for her as he sees himself in her. So it will plant a seed of their friendship.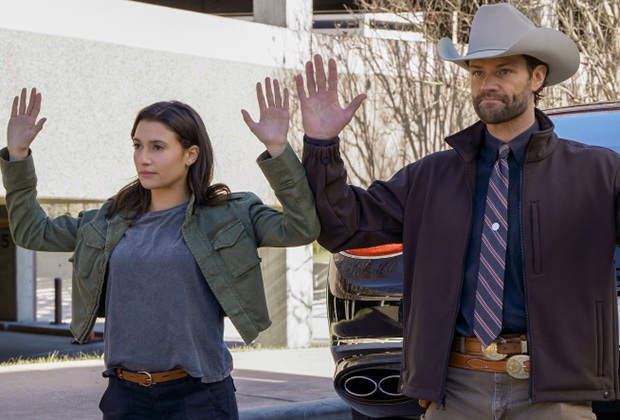 A Quick Recap!
Since the beginning of the show, Cordell Walker and his family are in danger thanks to Northside Nation, an organization headed by Thomas Serrano. While in the second season, we saw Serrano was arrested, but his people were still targeting Walker, especially when he started investigating their activities closely. In Walker Season 2 Episode 9, titled "Sucker Punch," Serrano returned from prison, and Captain Larry James got a warm welcome after he returns from the hospital. While Serrano enjoyed a luxurious life, he later learned that Dan Miller, District Attorney Denise Davidson's husband, had some evidence against him.
So, when Dan finds out that Serrano is on bail, he gets panicked and reveals his evidence. So, he asked for Liam's help. Later, Liam shares the video with Denise, Walker, and Captain James. But Denise wasn't ready to grant immunity to someone whom he didn't know. Meanwhile, Serrano called Dan for a meeting just to threaten him. Shortly after then, Walker got help from other Rangers to keep an eye on Serrano and Dan's meeting. But when things turned serious, Walker entered with weapons.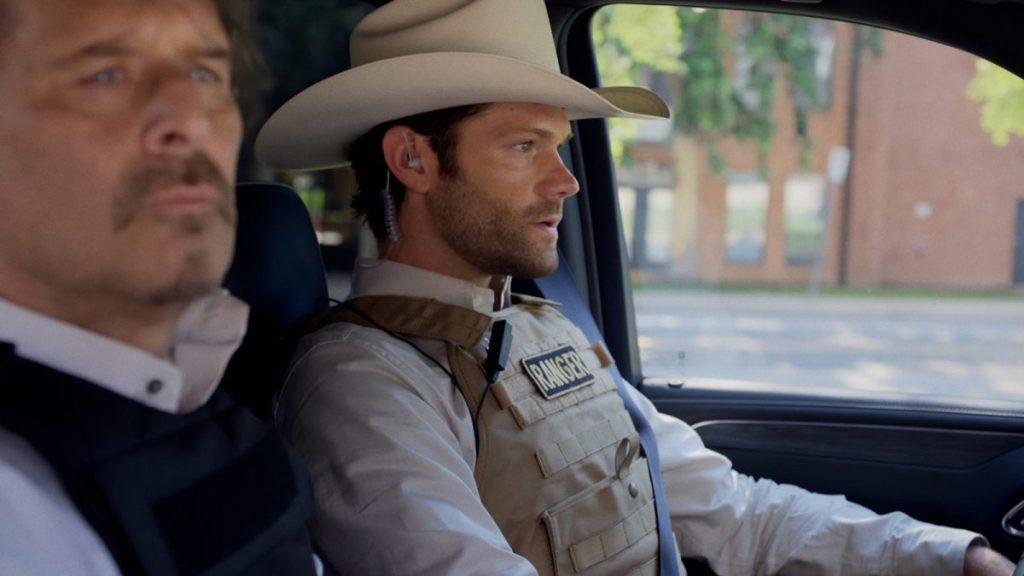 Walker Season 2 Episode 10: When Will It Return?
Walker Season 2 Episode 10, titled "Nudge," will air shortly on your screen. It will air on Thursday, March 3, 2022, at 8/7c only on The CW. Further, this episode serves as the penultimate episode of this season, while Walker Season 2 Episode 11 will air next Thursday. You can also watch the current episode on The CW's official website. Online viewers can catch the show on-demand on Amazon Prime, FuboTV, DirecTV, and YouTube TV. So stay tuned to know more.