HBO Max's adult animated action drama series came back for a second season in November 2021 after a long wait of 3 years. The series developed by Gray Haddock revolves around the fierce rivalry between a multinational alliance called The Polity and a forceful pack of invaders known as The Union. And ever since the second season finale aired in December; there is only one thing fans are concerned about, that is gen:LOCK Season 3. So will there be another installment? Let us find that out-
What To Expect From gen:Lock Season 3?
Season 2 of gen:Lock chronicled the next war in the deadly war that has only gotten more bloody. Chase's Neural patterns were used by The Union to develop several replicas of twisted Holon. Consequently, the Polity is on the verge of extinction. With no options in front of him, Col. Marin decided to use the neural copies of her five Holon pilots to defeat the enemy in the war. However, it has its own price to pay.
So, when the animated show returns for gen:LOCK season 3, it might explore the next war, as the end of the war is still nowhere in sight. The third season will depict a lot more destruction as Holon is now become severely weaponized. Therefore, a lot of interesting storylines will be waiting for the fans when the show returns with gen:LOCK season 3.
gen:LOCK Season 3: Release Date
The second season of the action animated series premiered on HBO Max on November 4, 2021, with the season coming to an end on December 23, 2021. Meanwhile, in regard to gen:LOCK Season 3, the show has not been renewed yet by the streaming wing of HBO. But looking at how well the show has performed in terms of viewership and fan response, we have a reason to be optimistic about the possibility of gen:LOCK Season 3.
However, even if the series is renewed by the platform, do not expect it so soon. There was a long gap of over three years between the first two seasons of the series. Hence, it is chance gen:LOCK Season 3 might also take longer than usual to make its way to our screens.
Voice Cast Of gen:LOCK Season 3!
The voice cast of the animated series is led by Michael B. Jordan, as Julian Chase, a Vanguard pilot commanding from Brooklyn. Then we have GOT famed Maisie Williams voicing Cameron 'Cammie' MacCloud, and Kōichi Yamadera has given his voice to Kazu Iida. In addition, we have heard Golshifteh Farahani lending voice to Yasamin 'Yaz' Madrani, Asia Kate Dillon as the voice of Valentina 'Val' Romanyszyn.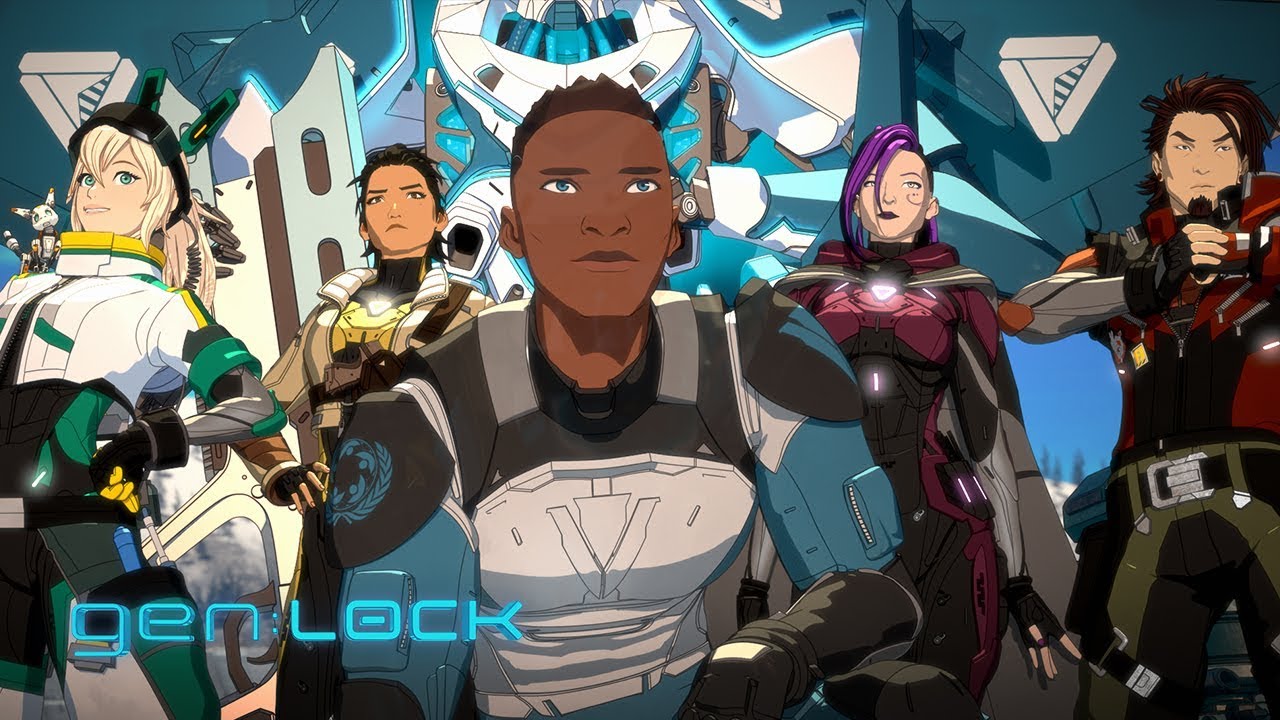 Meanwhile, other voice cast members include Shari Belafonte as Roberta Chase, Lara Toner Haddock voicing Patricia Bartlet-Young, Anisha Nagarajan as Dr. Fatima Jha, Lawrence Sonntag as ABLE, among several others. And if the series finds its way to gen:LOCK Season 3, most of the prominent voice cast members will be back to lend voice to their characters in the third season. In addition, season 3 might also introduce the audience to some new characters voiced by other performers.
Also Read Heartland Season 16: Renewed? Will Ty Borden Return This Time?