It seems like Bull and his team will be helping an agoraphobiac client in Bull Season 6 Episode 14. The client wants to file a death suit against the alleged killer of his aunt. Meanwhile, Chunk's new partner might not enjoy a surprise visit from his mother. Hence, continue reading ahead o learn all the essential updates about episode 14.
Bull Season 6 Episode 14 Preview: What Will Happen?
The fourteenth episode of Bull Season 6 is titled "Safe Space." Bull will help an agoraphobic client file a wrongful death suit against the suspected killer of his beloved aunt. However, the client's inability to testify in court might prove to be fatal for the trial. Meanwhile, Chunk's new relationship will be put to a test when his mother visits him in episode 14.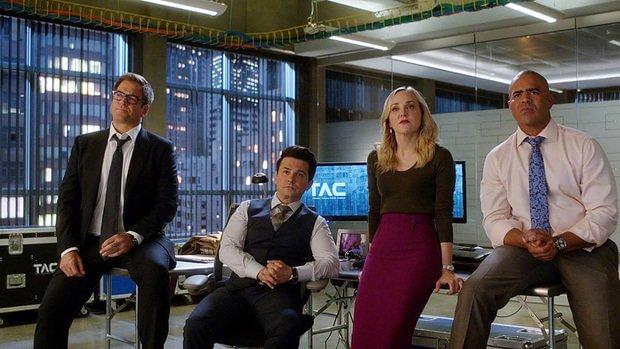 A Quick Recap!
In the previous episode, Bull and Chunk arrived at a military base. Bull was called by his psychiatrist friend Colonel Taggart. A soldier named Carter was accused of murdering his best friend and fellow soldier Nathan. Carter also confessed to killing his buddy and Bull was confused about how he could help Taggart. Soon after, chunk and Bul met with Carter who revealed that a car backfired while he was drinking with Nathan. He confessed to having taken Nathan's gun and shot him. However, he did not remember any other details about why and how it happened.
Elsewhere, in Bull Season 6 Episode 13, Chuck has breakfast with his journalist daughter Anna. She told him that she was covering the military murder. Chunk knew Anna's editor put her on the case because she was Chunk's daughter. The duo decided to keep their business to themselves. Moreover, Marissa's French friend delivered her a painting at the office. But Taylor and Danni were curious who the man was. Marissa told them that she was helping him deal with an issue with the auction house.
At the court, Nathan's wife confessed to seeing Nathan and Carter fighting outside the house. She saw the two friends arguing in the driveway for hours. Later, Carter told Bull and Chunk that Nathan wanted to go on another tour but he was not in the right state. Marissa tried to help her friend at the auction house, But, the personnel figured that Marissa was not a lawyer. And Taggart told Bull that he could not be a witness in the case as the military did not allow him. So, the team tried to devise a strategy to save Carter even without Taggart.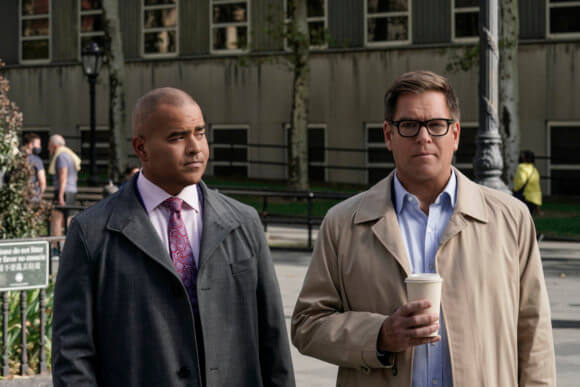 Danni Finds Solid Evidence While Marissa Helps Her French Friend
Danni went to a local shooting range to meet with some soldiers from Carter's base. She tried to have a conversation about the recent murder and PTSD. One of the soldiers knew Carter and showed Danni a video of Carter blacking out during a birthday party. Bull and the team decided to focus on the PTSD argument. However, they had to drop the idea when Anna broke a story about Carter's affair with Nathan's wife.
Meanwhile, Carter did not want Nathan's wife to suffer more and decided to plead guilty. Marissa bluffed the auction house in her friend's favor while Danni found footage of Carter giving Nathan CPR. Carter revealed that Nathan tried to kill himself and he tried to cover his PTSD for years. And he kept lying so everyone would see Nathan as a hero. Next, Bull proved Carter was not guilty, using the videos while Marissa went on a date with her French friend. Chunk apologized to his daughter for lashing out as they headed for lunch in Bull Season 6 Episode 13.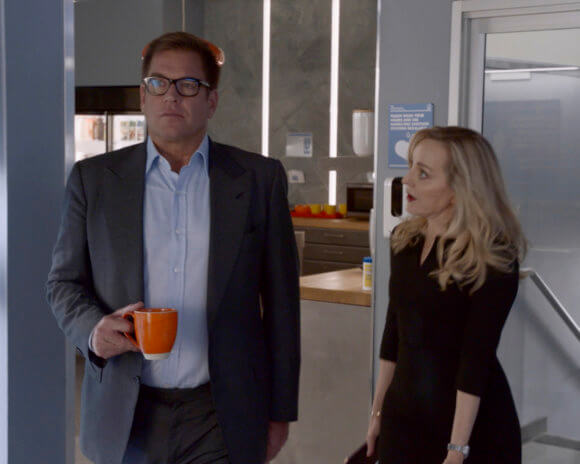 Bull Season 6 Episode 14: Airing Date
CBS will air Bull Season 6 Episode 14 on March 10, 2022. The network broadcasts a new episode weekly on Thursdays at 10:00 p.m. ET. And each episode of the current season will have 45 minutes of estimated runtime.
Where To Stream The Upcoming Episode Online?
If you miss CBS's broadcast, you can stream the latest episode on the network's official website and Paramount+. In addition, season 6 is available to stream on Fubo TV, DirecTV, Hulu+Live, YouTube TV, and Xfinity. So, don't forget to stream the fourteenth episode and keep coming back for more thrilling episode previews only on TechRadar247.com.