It looks like The Rookie Season 4 Episode 16 will revolve around a murder mystery case that creates more problems for the cops. Though the case seems a bit simple and it looks like an open and shut case, things won't be as simple as it looks. There will be more drama and mystery hidden behind this mystery case. Can Nolan and the team discover this? Further, something bad is aligned to happen in the cop's life. Let's see what it could be.
The Rookie Season 4 Episode 16 Preview: What To Expect Next?
The Rookie Season 4 Episode 16, titled "Real Crime," is written by Bill Rinier and Paula Puryear while Rob Seidenglanz directed it. As the name suggests, the upcoming episode will be a documentary about a real crime story. Well, the series never did such episodes, so it would be interesting to see how they will play it off. In the promo clip, Nolan seems to give an interview about their new mission. The entire episode revolves around Aaron Thorson, who has been accused of killing a man.
It looks like Thorson killed the man due to jealousy and personal resentment. But he insists that he didn't do such things, which makes the episode more twisted and confused. Meanwhile, his mother also insists that her son couldn't have done such a great crime just out of jealousy. Well, as of now, nothing has been clear, but it might become clearer by the end of the episode.
A Twisted Murder Case
In the promo clip of The Rookie Season 4 Episode 16, Aaron was alleged for the murder of Morris Mackey. However, he pleads not guilty. But all the evidence point to his direction that he killed Morris for the sake of jealousy. It seems like he's telling the truth, and perhaps someone close to Aaron killed Morris. Further, it looks like the murder case is not all about jealousy though there might be greater forces behind this murder case. Will Nolan find it out?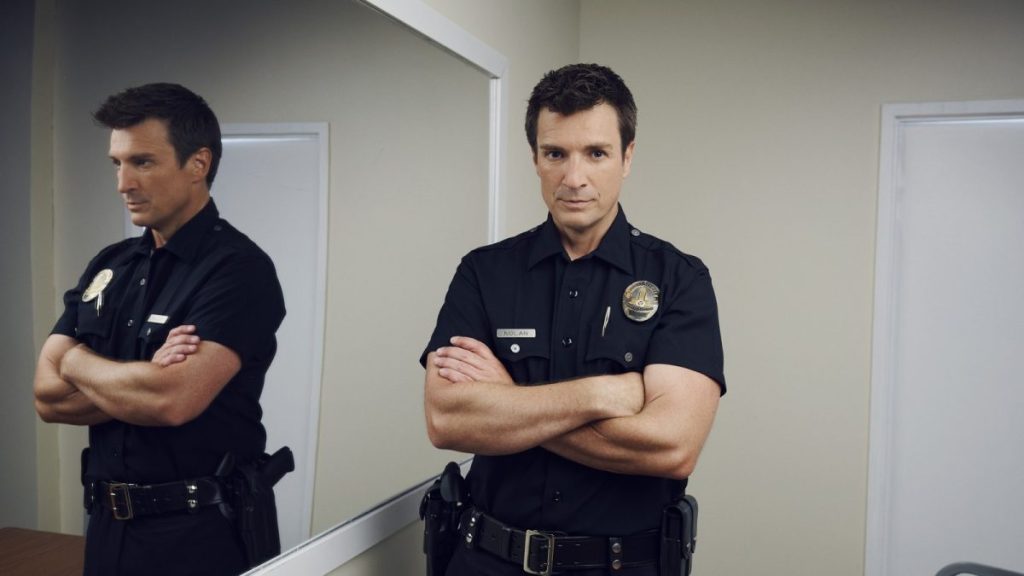 A Quick Recap!
In The Rookie Season 4 Episode 15, Nolan was working on the front desk duty with Smitty. A man rushed to the front desk in a panic. When Nolan reached to help him, he discovered that the man was dead. Someone injected him with something. Meanwhile, the victim appeared paranoid when asked to testify in front of the grand jury. Besides them, Harper was doing plain clothes day. Thorsen with Harper spotted a black SUV filming them. Later it revealed that the man was from Mad Profits Inc. and his mom hired the person for tailing him.
Bradford and Chen were patrolling when they heard a fired noise. After hearing the call, Bradford tried to help the victim while Thorsen chased the shooter's vehicle. But unfortunately, they missed the shooter. And the victim also passed away before the treatment could start. Grey had to testify in front of the grand jury as a victim. However, a lady followed him and tried to stab him. But he somehow managed to shoot the lady.
The Rookie Season 4 Episode 16: When Will It Return?
The Rookie Season 4 Episode 16, titled "Real Crime," will return soon on your screen. It will air on Sunday, March 13, 2022, at 10/9c only on ABC. The all-new episodes will follow a weekly release schedule. You can watch The Rookie Season 4 Episode 16 on ABC's official website or ABC app. Further, the viewers can stream the show on-demand on VOD platforms such as FuboTV, DirecTV, YouTube TV, and Google Play. So stay tuned and don't miss it.