It seems like Clayton will face the three women he is in love with, in The Bachelor Season 26 Episode 12. He will go after Susie and might be able to bring her back. Jesse will be there to help Clayton and the women with an emotional phase as the season's conclusion nears. So, keep reading ahead to learn all you need to know about the final episode.
The Bachelor Season 26 Episode 12 Preview: What Will Happen?
The twelfth episode of The Bachelor Season 26 is titled "Week 10 Part 2:After the Final Rose." Clayton will go after Susie as he feels the need for closure. he had somewhat realized that he feels the most about Susie. Luckily, Susie might come back into the picture in the finale episode.
Clayton will face the three women he fell in love with. And Jesse will be present to drive the emotional conversations in a positive direction. It will be interesting to see how Clayton and the women's journey turns about in episode 12.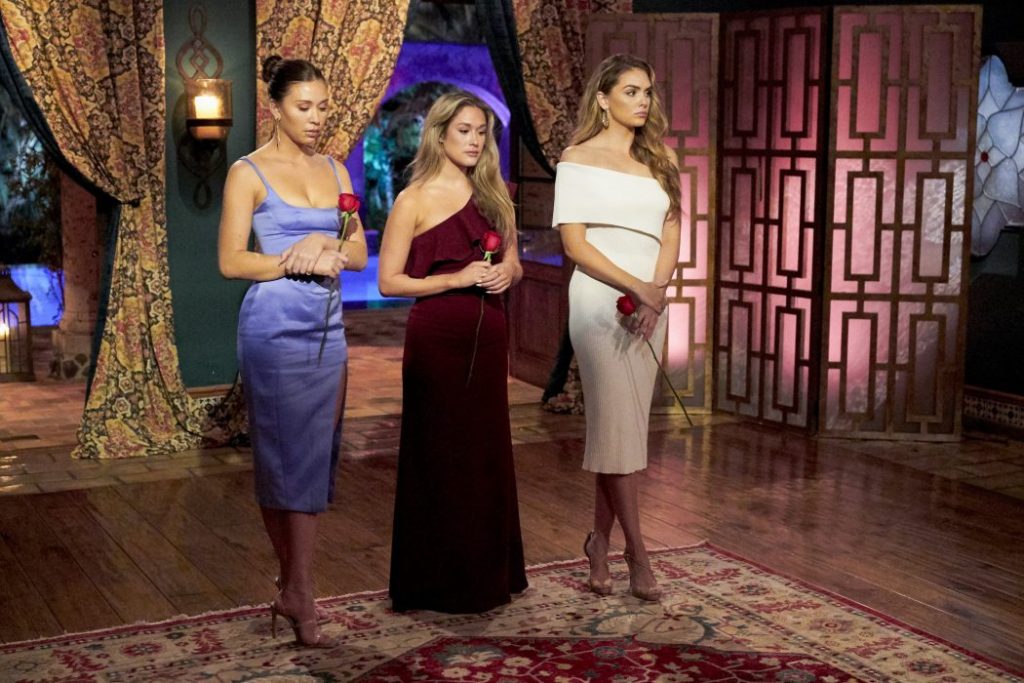 A Quick Recap!
The previous episode began with the aftermath of Susie breaking up with Clayton during the final date in Iceland. He lost his calm and ended up in a church. Clayton tried to let everything that happened during the night sink in and make a decision about what he wanted to do next. Jesse found Clayton and told him that Rachel and Gabby wanted roses and that they were keen on meeting Clayton's parents. However, he was worried that the duo will bail out when they hear that he slept with both of them. However, Clayton was prepared to face the two women and tell them the truth.
During the Rose ceremony, Gabby and Rachel wondered where Susie was. But Clayton broke the big news about being intimate with them at the rode Ceremony from hell. He revealed that Susie was not okay with Clayton telling the other two women that he loved them and was intimate with them. He revealed that he was in love with all three of them. Moreover, he was just trying to figure out who he loves the most and has the best connection with.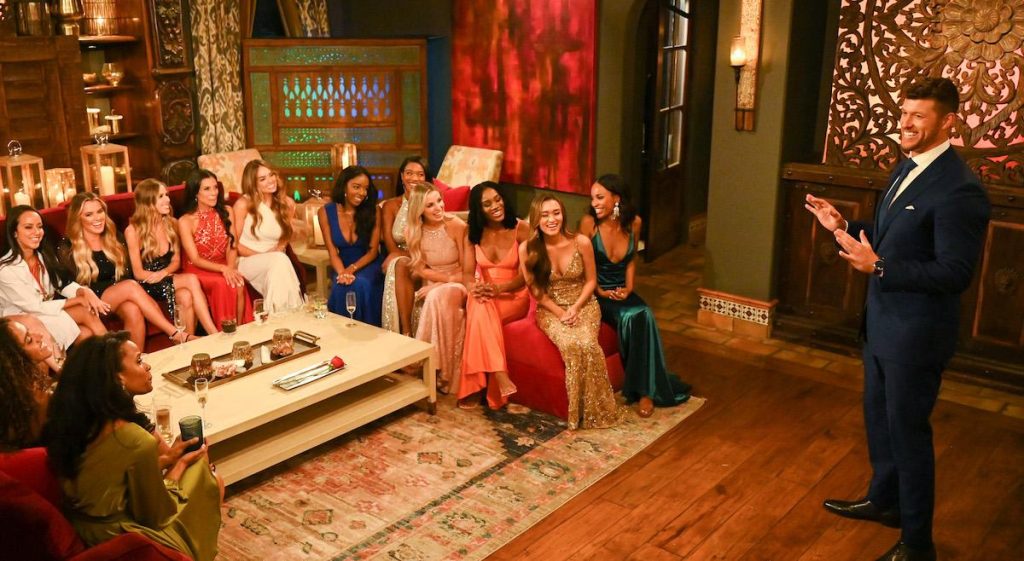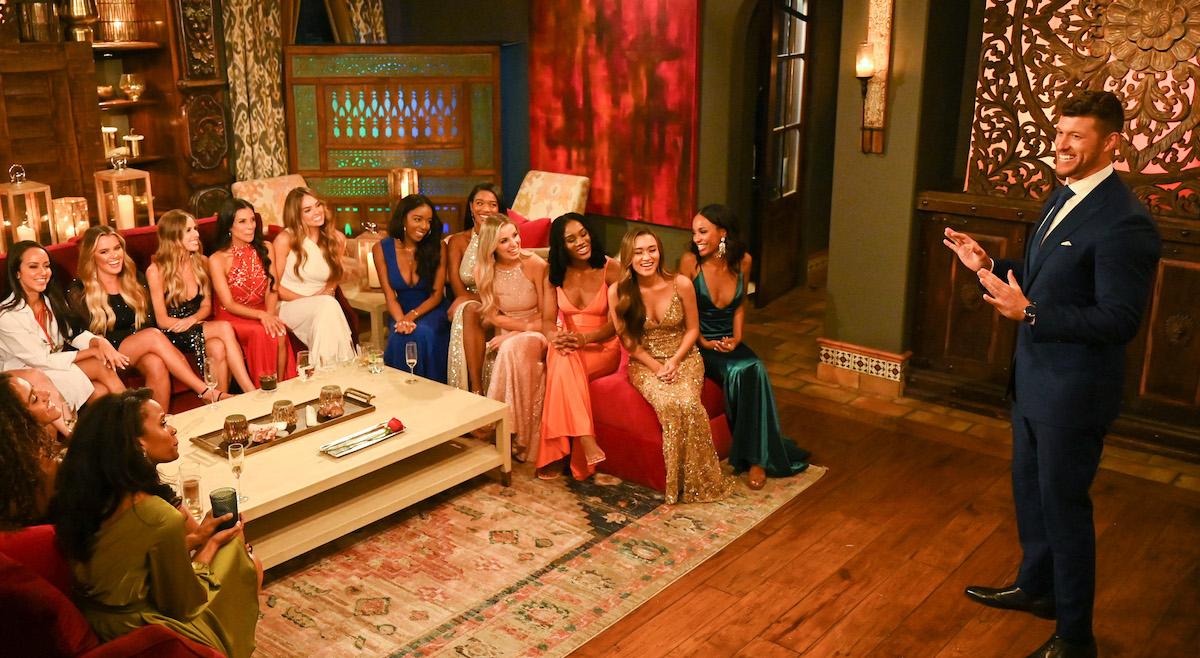 Clayton Tries To Convince The Ladies To Stay
Rachel and Gabby decided to take some time to process everything. Rachel was shocked that Clayton was heartbroken. Both women began crying while Jesse went to see Clayton as they heard the women crying. Gabby came to Clayton and sat with him on the stairs. Clayton told that he was scared and everything that was happening is real.
Elsewhere, in The Bachelor Season 26 Episode 11, Rachel was crying as she was shocked to find that Clayton was in love with three women. She decided to go and see Clayton. Rachel told him that she was in extreme p[pain because she was in love with Clayton. He threw herself on his lap and began to cry. Rachel agreed to stay when he said that he wanted her to his parents. Clayton apologized and the two ladies agreed to stay. Rachel accepted the rose but Gabby said when was sorry and asked him to walk her out.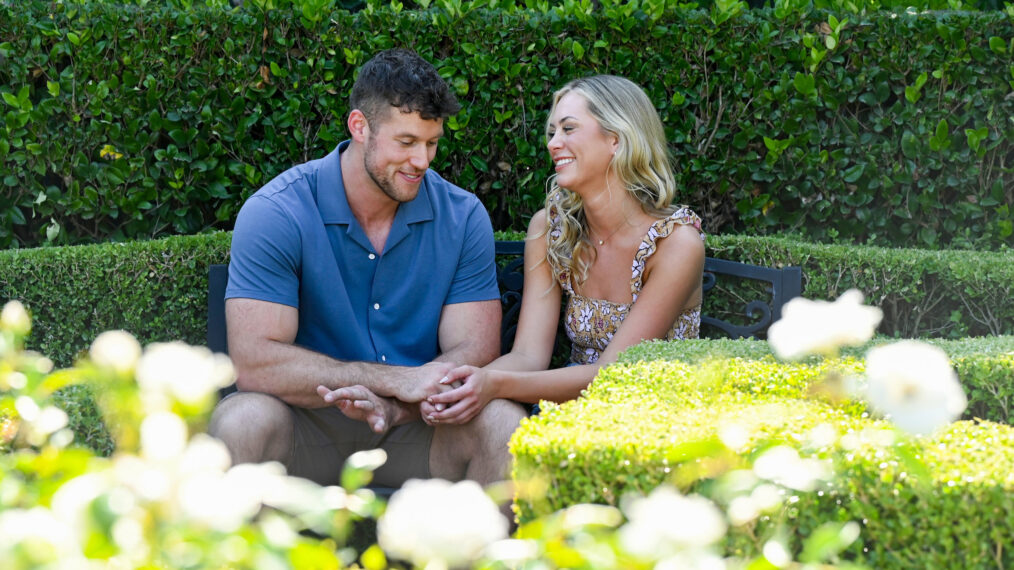 Gabby And Rachel Meet Clayton's Parents
Gabby told Clayton that she is not in the business of competing for love. She did not like to be measured. Rachel felt awful that she might have been the last one there without Clayton choosing her. Clayton met with his father in Iceland. he revealed that he has been having the hardest week of his life. Brian was shocked to know that Clayton was in love with three women. He also told his dad that they will get to meet Gabby and Rachel.
Brian told Clayton that he needed to understand that the women did not want to be the second or the third choice. His mother also talked to Clayton about the situation. Clayton went to get gabby. Gabby admitted to falling in love with Clayton to his mother. Brian told Gabby that he respected her for walking away. Gabby felt better as Clayton's parents enjoyed spending time with her.
Next, it was Rachel's chance to meet with Clayton's parents. Rachel was emotional as she and Clayton's mother went for a walk. Rachel told her that she did not expect what had happened and was still in love with Clayton. Brian told Rachel that he would have slapped his son for what he did. Rachel's mother also seemed to favor her a little more.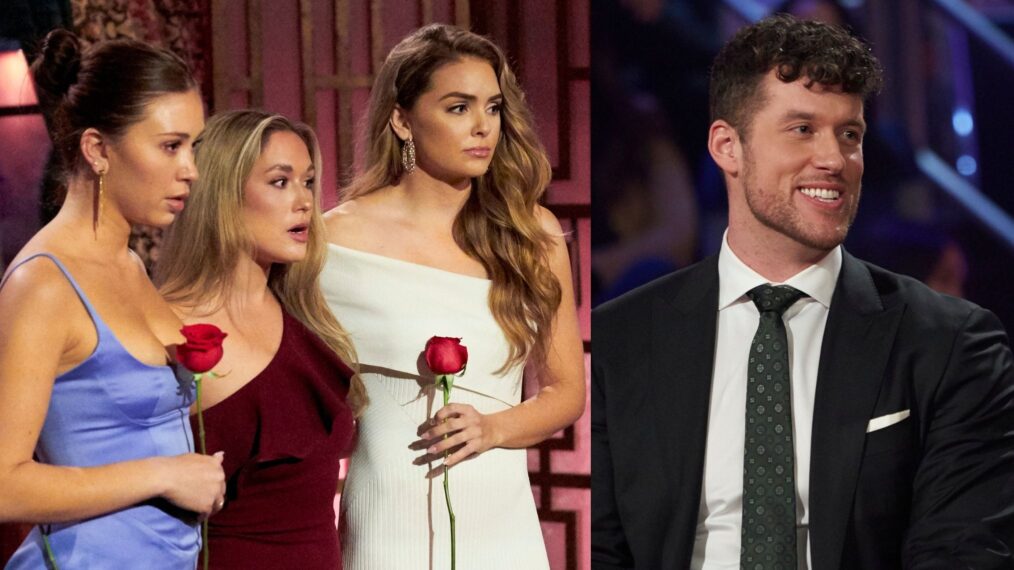 Clayton Decides To Go After Susie
Brian had a bold conversation with Clayton. he told him that he is going to hurt someone, in the end, no matter what. But, Clayton was still thinking about Susie. Clayton revealed that he was more into Susie than the other women. the family was shocked that Susie left him. Everyone was shocked to know that Clayton slept with the other two ladies and that is why Susie left. Jesse asked Clayton what he wanted to do. Clayton told that he wanted to follow his heart and get closure from Susie. Clayton told him that Susie was still in Iceland in The Bachelor Season 26 Episode 11.
The Bachelor Season 26 Episode 12: Airing Date
ABC will air The Bachelor Season 26 Episode 12 on March 15, 2022. The network will broadcast the final episode of season 26 on Tuesday at 8:00 p.m. ET.
Where To Stream The Finale Online?
If you miss ABC's broadcast, you can stream the upcoming episode on the network's website and the ABC app. Moreover, the current season is available to stream on DirecTV, Hulu+Live, YouTube TV, and Fubo TV. So, don't miss out on the twelfth episode and keep coming back for more thrilling episode previews only on TechRadar247.com