It looks like Burnham and her crew will have to find a way to reconnect with Species 10-C before time runs out in Star Trek Discovery Season 4 Episode 13. The DMA is approaching towards Earth and Ni'Var to destroy it. Burnham will have to find a way to stop the aliens while the Federation evacuates everyone. So, keep reading ahead to learn all the essential updates about the final episode
Star Trek Discovery Season 4 Episode 13 Precap: What Will Transpire?
The final episode of Star Trek Discovery Season 4 is titled "Coming Home." After 10-C stops communicating with the Discovery, the DMA would rapidly approach Eart and Ni'Var. The Federation will execute an evacuation plan to save as many people as they can. Meanwhile, Burnham and the Discovery crew will be racing against time to find a way to reestablish communication. Burnham will have to connect with the aliens and save Earth and Ni'Var from getting destroyed before time runs out in Star Trek Discovery Season 4 Episode 13.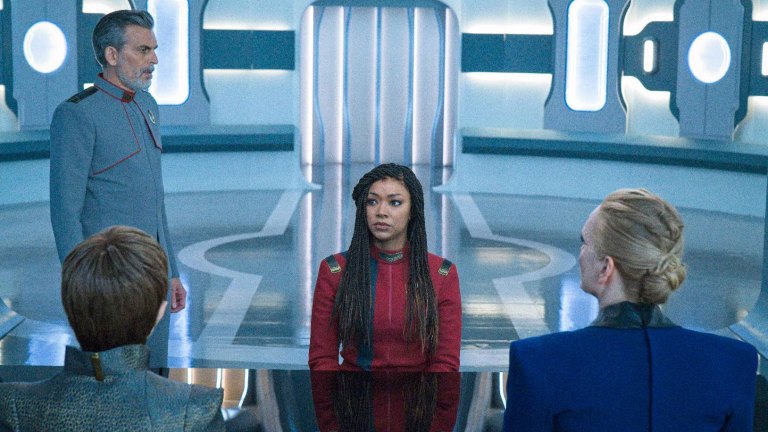 Book will try his best to escape and stop Tarka from reaching the powerhouse. It seems like Book and Burnham will have to work together to save the world from complete annihilation in the finale.
A Quick Recap!
Discovery released the hydrocarbon to represent peace onto the hyper field in the penultimate episode. The hydrocarbon was pulled into the structure and surrounded by an unknown substance. Member of Species 10-C responded with more hydrocarbons. They sent a light patter to the Discovery, which the crew decoded as "bridge language," just like Lincos, who used mathematical equations to communicate. Species 10-C used the bridge language to ask why Tarka's weapon destroyed the DMA. Luckily, the Discovery crew was able to express their fears of the DMA in Star Trek Discovery Season 4 Episode 12.
On Book's ship, Tarka planned to use Ndoye to be able to ignite a plasma stream from Discovery. They wanted to use the plasma stream as a distraction to escape and fly directly to SMA's power source without getting noticed. Reno realized if Tarka took over the power source, it would destroy the hyper field and everyone inside it, including Earth and Ni'Var.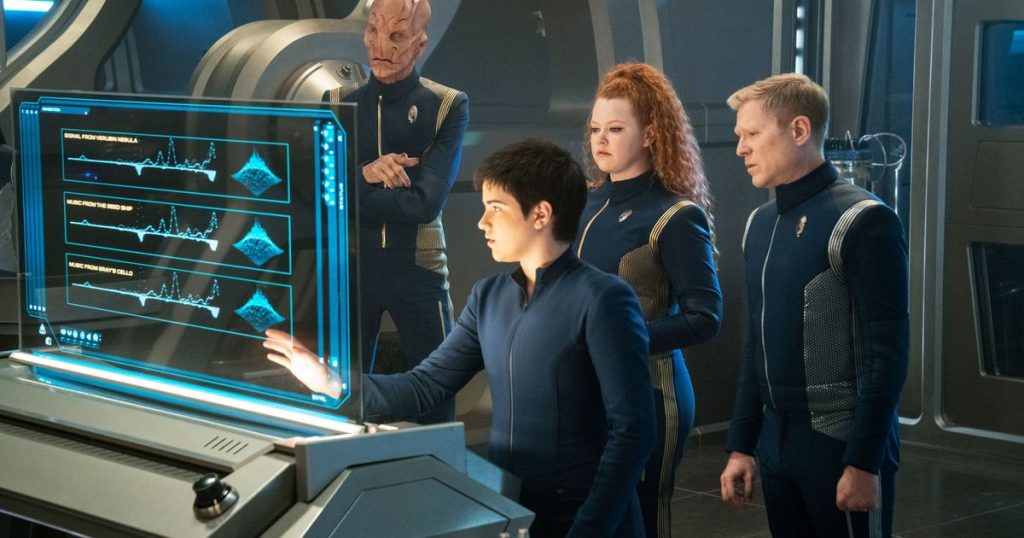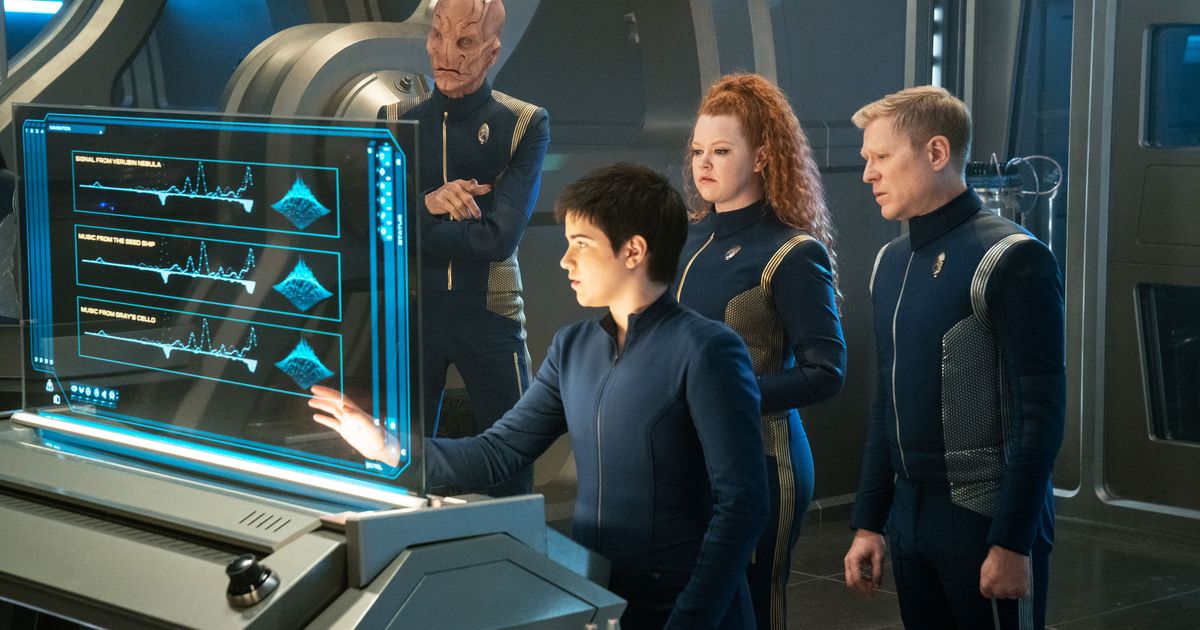 Book confronted Tarka about h is plan. However, Tarka used his ship upgrades to restrain Book. Ndoye put Tarka's plan in motion, and Book's ship escaped while the Discovery crew requested 10-C to withdraw the DMA. Soon after, the communication between 10-C and the Discovery halted. Luckily, Reno was able to inform Burnham about Tarka's plan in Star Trek Discovery Season 4 Episode 12.
Star Trek Season 4 Episode 13: Airing Date
Paramount+ will release Star Trek Season 4 Episode 13 on March 17, 2022. The streaming platform will drop the final episode of season 4 this Thursday at 3:00 a.m. ET. In addition, each episode of the fourth season has an estimated runtime of 60 minutes.
Where Else To Stream The Final Episode Online?
If you miss the upcoming episode on Paramount+, you can stream it on ACS All Access app and Amazon Prime Video. Moreover, the current season is available to stream on DirecTV, Fubo TV, Xfinity, and Vudu. So, don't forget to watch the finale and keep coming back for more informative episode previews only on TechRadar247.com.