It looks like Picard and his team will be time-traveling to 2024 in order to find a mysterious entity in Star Trek Picard Season 2 Episode 3. They will find the Watcher in Los Angeles who can help them with what they are looking for. Moreover, Seven, Raffi, and Rios will take an exciting journey into the past. So, continue reading ahead to know all the updates about the third episode.
Star Trek Picard Season 2 Episode 3 Precap: What Will Happen?
The third episode of Star Trek Picard Season 2 is titled "Assimilation." Picard and the crew will have to find a way to escape the Magistrate and the guard. After that, Picard and his team will travel back to 2024 in Los Angeles. They will look to find the "Watcher," who can help them figure out the point of time's divergence.
Meanwhile, Seven, Raffi, and Rios will take an adventurous journey to an unfamiliar world, 400 years back in the past. Picard and Jurati will try to gather some information from an unlikely and dangerous ally in Star Trek Picard Season 2 Episode 3.
A Quick Recap!
Picard and his companions found themselves in an alternate timeline in the previous episode. Humanity had formed the xenophobic "Confederation of Earth." And humans were on a quest of systematically wiping out and enslaving alien races in the timeline. The Confederation's greatest military commander, Picard, was honored to execute the last Borg Queen by Seven of Nine. The Queen was also the president of the Confederation and the Magistrate's wife in Star Trek Picard Season 2 Episode 2.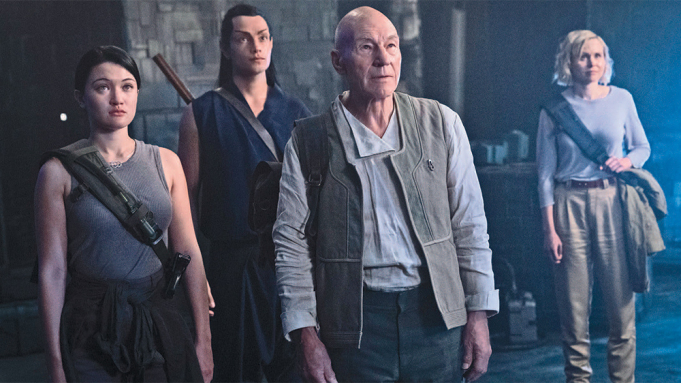 The group united and met with the Borg Queen. She revealed that they could stop the Confederation from being formed by time traveling to Los Angeles in 2024. They could only do it with the Queen's help. Meanwhile, Elnor, Raffi, and Agnes took control of the communication and transportation systems in the Confederation headquarters. Moreover, Seven and Picard tried to buy time during the public execution of the Queen.
The crowd and the Magistrate began to suspect Picard's stalling while the other managed to gain control. Soon after, Picard, Seven, Agnes, Raffi, Elnor, and the Queen were beamed up to Rio's ship. They were preparing to initiate time travel when the Magistrate and the security guards beamed aboard the ship. The officers shot at Elnor and prepared to execute the whole crew for treason in Star Trek Picard Season 2 Episode 2.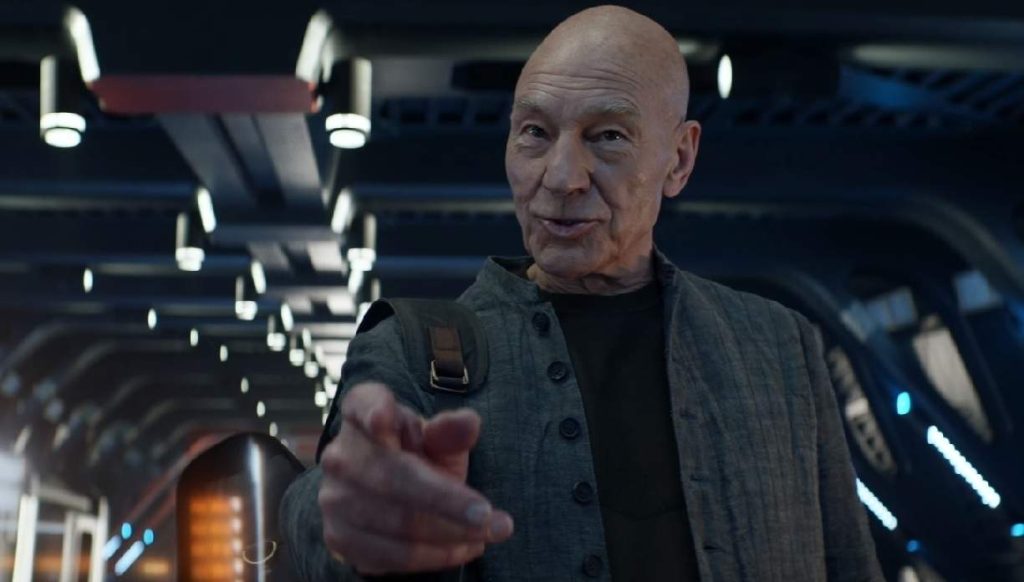 Star Trek Picard Season 2 Episode 3: Airing Date
Paramount+ will release Star Trek Picard Season 2 Episode 3 on March 17, 2022. The streaming network drops a new episode weekly on Thursdays at 3:00 a.m. ET. And the second season is expected to feature a total of ten episodes. So, don't miss out on the third episode and keep coming back for more thrilling episode previews only on TcehRadar247.com.