It looks like Dave and Calvin will both mess up again in The Neighborhood Season 4 Episode 16. Calvin's friend will tell him a secret that challenges his relationship with Tina. He will struggle to tell her the secret. Meanwhile, Dave will get jealous of Gemma getting closer to someone at the school. So, keep reading ahead to know all the essential updates about episode 16.
The Neighborhood Season 4 Episode 16 Preview: What Will Happen?
The sixteenth episode of The Neighborhood Season 4 is titled "Welcome to the Man Code." Calvin will find out that his friend Lorenzo has been keeping a secret for a long time. He will struggle to decide if she should tell Tina about it or not. Dave will get a little concerned about Gemma getting coach to a coach at her school. He will get jealous and end up doing stupid in The Neighborhood Season 4 Episode 16.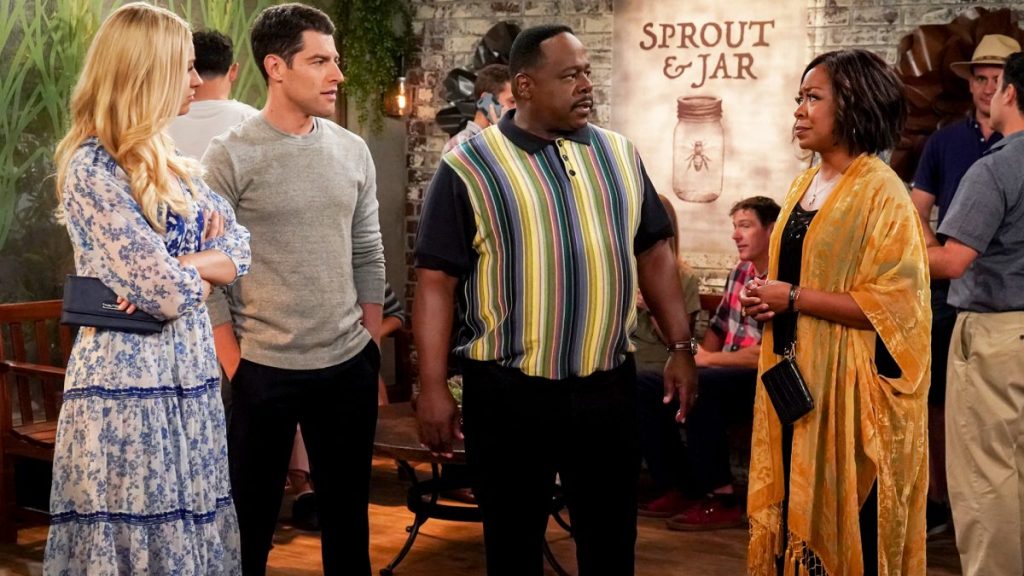 A Quick Recap!
In the previous episode, Tina and Calvin's home was finally renovated. Their renovation also included the installation of the latest and the smartest equipment. Tina and Calvin invited their friends to the inauguration party. All of his friends were impressed by the house. However, they began treating Calvin differently as someone who prefers a high-end lifestyle.
Elsewhere, in The Neighborhood Season 4 Episode 15, Gemma found out that someone was watching twerking videos on her tablet. he confronted Dave who denied it. It tuned out their son Grover was watching the videos. Hence, Gemma and Dave decided to have a sex talk with Grover. Dave took the responsibility to talk to his son privately about it so he can bond with him.
Meanwhile, Calvin was disappointed to know that he was not invited to Ernie's Poker Night. Malcolm and Marty told Calvin how his friends felt about him. Tina told Calvin to invite his friends to watch a game and show them that nothing had changed. Moreover, Dave messed up the sex talk with Grover by teaching him the wrong meaning and an offensive song. Grover told all the kids about the song. Dave's mess resulted in every kid at school singing his sex song.
During the game night, Calvin lost his cool and accused his friends of treating him differently. He ended up throwing his friends out of the house which was classic Calvin. His friends were happy to have the old Calvin back. Ernie apologized to Calvin for being jealous of him. Gemma and Dave had the sex talk together with Grover, who found it disgusting in The Neighborhood Season 4 Episode 15.
The Neighborhood Season 4 Episode 16: Airing Date
CBS will air The Neighborhood Season 4 Episode 16 on March 21, 2022. The network broadcasts a new episode weekly on Mondays at 8:00 p.m. ET. And each episode of the fourth season will have an estimated runtime of 25-30 minutes.
Where To Stream The Upcoming Episode Online?
If you miss CBS's broadcast, you can stream the latest episode on the network's website and Paramount+. Moreover, season 4 is available to stream on Hulu, Vudu, Hulu+Live, DirecTV, Amazon Prime Video, Spectrum, and YouTube TV. So, don't miss out on episode 16 and keep coming back for more informative episode previews only on TechRadar247.com.