The first season of Human Resources was released just a few days ago. And it has been winning over the audience left and right. As a result, there is quite a high anticipation for Human Resources Season 2. But will it happen? Netflix's spinoff to Big Mouth titled Human Resources has been created by Nick Kroll, Andrew Goldberg, Kelly Galuska, Mark Levin, and Jennifer Flackett. The workplace sitcom series follows the daily life frolics of the monsters from Big mouth.
What Will Human Resource Season 2 Be About?
The first season of the animated series followed Junior Lovebug Emmy when she was tasked with her new human client Becca. She is having a hard time trying to connect with her newborn child. At the same time, the Hormone Monsters were dispatched to sensitivity exercise. Meanwhile, Petra and Rochelle had a conflict about the life choices their client Nadja made. Afterward, the contest between Emmy and Rochelle escalated further, resulting in them becoming each other's sworn enemies.
On the other hand, things like client- stealing and romance were happening in the facility. And Sonya discussed her star-crossed love story. At the end of the first season, we saw everyone had no choice but to find protection while a monster hurricane wreaked havoc. Meanwhile, because of the power cut, all the portals between Earth and the main office shut.
Now, if the series returns for Human Resources Season 2, it will likely continue the story after the events of the first season. We will see the aftermaths of the hurricane that came. The upcoming second season might also delve deeper into the newly started rivalry between Emmy and Rochelle and new romantic ventures in Sonya's life. Likewise, new clients and employees may arrive and cause more mischief in the lives of the monsters. In addition, new clients and staff may arrive in the second season, causing additional havoc in the monsters' lives.
Who Will Be The Voice Cast?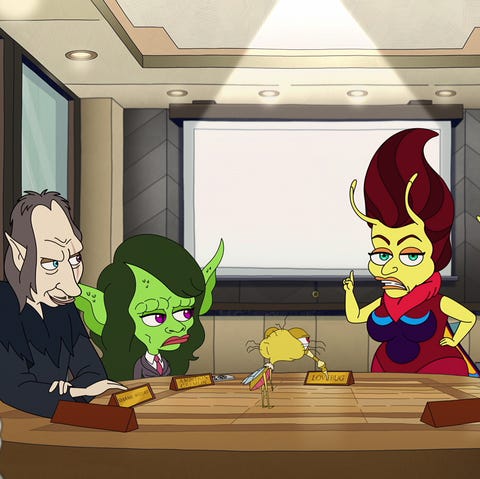 The voice cast of the Big Mouth Spinoff series features Aidy Bryant as Emmy and Maya Rudolph as Constance LaCienega, AKA Connie. Then we have Nick Kroll lending his voice to the characters Maurice and Rick, and David Thewlis gives voice to Lionel. In addition, other members of the voice cast include Brandon Kyle Goodman as Walter. Also, Keke Palmer as Rochelle, Pamela Adlon as Sonya, Randall Park dubs Peter, and Ali Wong lends his voice to Becca.
Furthermore, we have Thandiwe Newton dubbing Mona's character, Bobby Cannavale, giving voice to Gavin, Jemaine Clement as Simon Sex. At the same time, Petra and Tito are dubbed by Maria Bamford and Rosie Perez, respectively.
Will There Be Human Resources Season 2?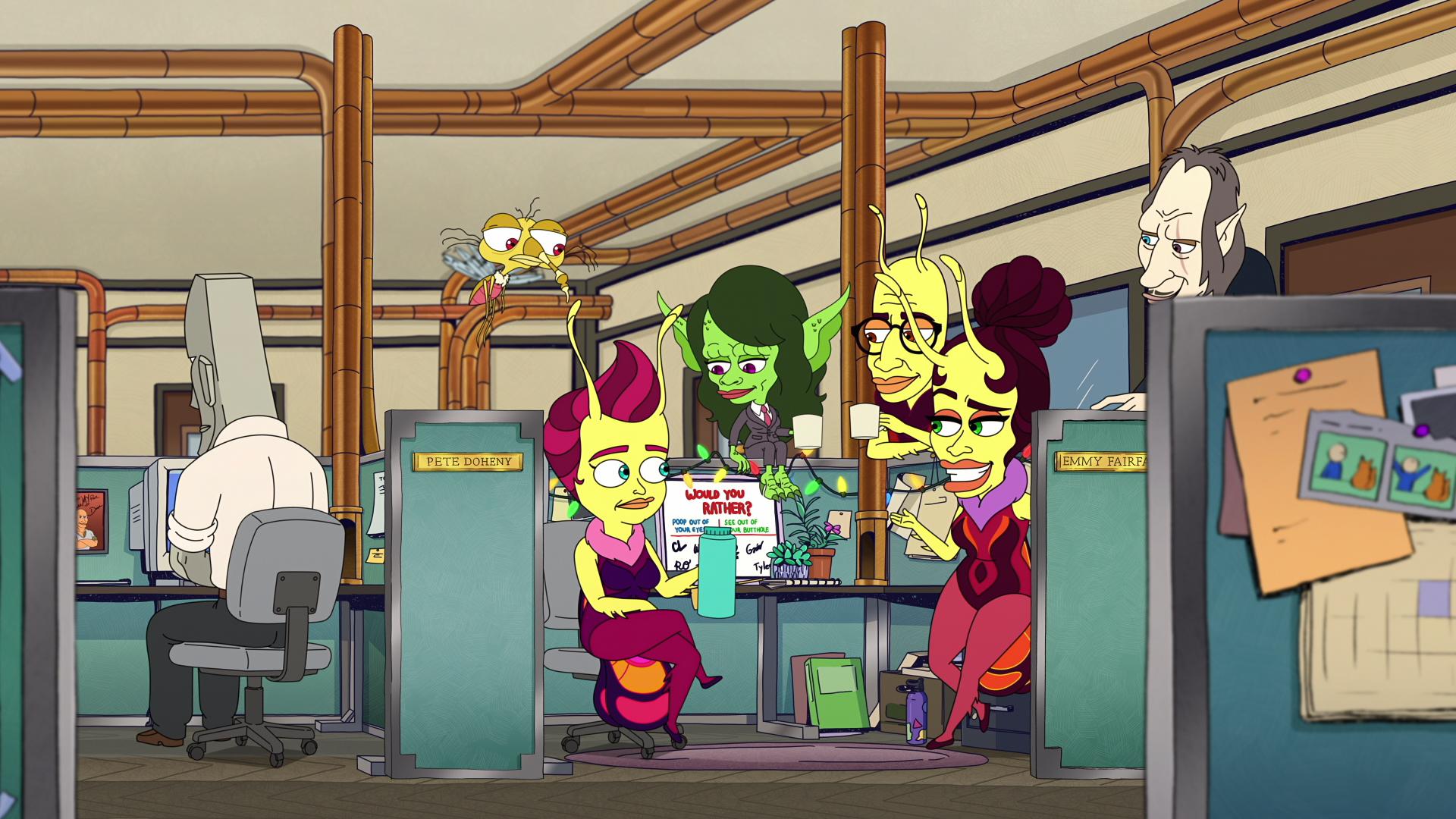 The first season of the adult animated series Human Resources was released on Netflix on March 18, 2022. It has been less than a week since the first season's release. So, there is no official announcement about a potential Human Resources Season 2 yet. However, fans should also know that the first season of the series has been doing quite well on the streaming service in terms of viewership and fan response.
On the other hand, the parent series Big Mouth has also been running on Netflix for several seasons. Therefore, taking all factors into consideration, it seems safe to assume that Human Resources Season 2 will likely be renewed.
When about the possible future of the series, showrunner Kelly Galuska stated, "I think we're really hopeful that we can do more because with only 10 episodes in the first season. We certainly have not covered everything. There are so many stories that we still want to tell that we tried to squeeze in that we couldn't, so I think as you said. This never-ending well we would like to keep dipping into it. That'd be great." Therefore, fans have more reason to be hopeful about the return of the show with another season.
Also Read Big Mouth Season 6: Release Date Out? New Monsters Coming Up For Nick, Andrew & Crew