With over 11 seasons, the British crime drama Death In Paradise is among the longest-running crime dramas out there. As the eleventh season has finished its premiere, fans naturally are eager and curious about Death In Paradise Season 12. And we might have just the good news they're hoping for. So let's delve deep into what we know about the upcoming season.
What To Expect From Death In Paradise Season 12?
The eleventh season of the series of Death in Paradise ended with some unanswered questions. At the end of the season, Commissioner Selwyn learned a shocking truth. Also, a profuse murder investigation was going on. A chess contest was at the heart of the latest incident.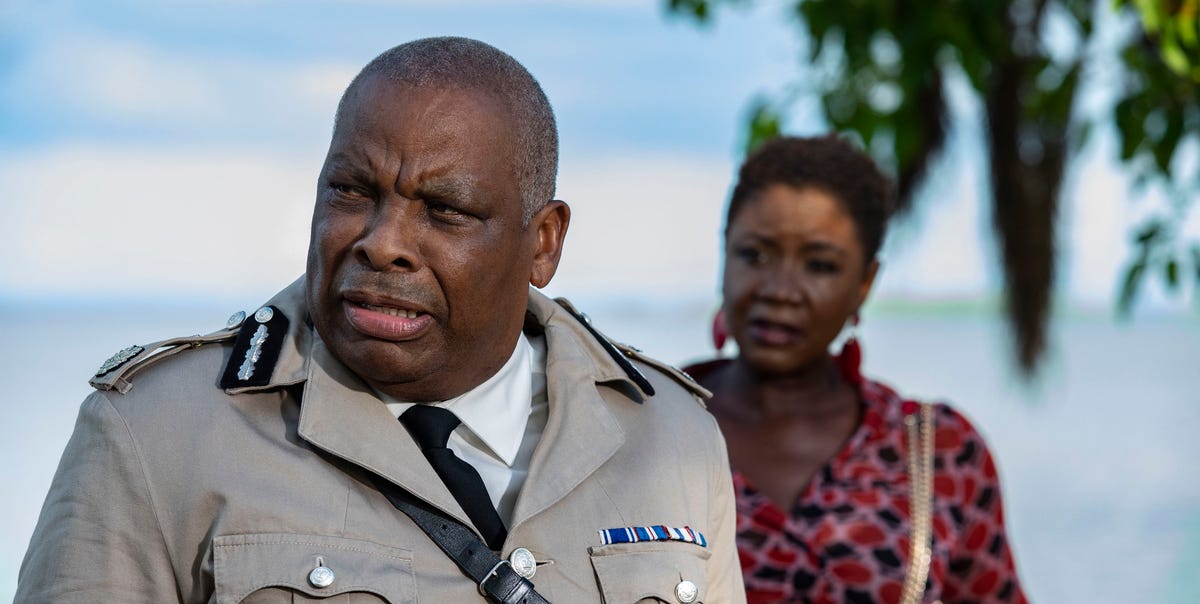 Viewers can expect some intriguing plotlines when the series returns with Death In Paradise Season 12. Our beloved charming detective might find his love lady in the next season. His pursuit of love has been one of the most noticeable aspects of the character ever since he set foot on Saint Marie. It's possible that Harry will have to compete for Neville's attention. The most devastating bomb is dropped in the form of a flashback for Commissioner Selwyn, who is confronted by his former sweetheart Maggie Harper. As a result, watching all of the plot twists would be way too thrilling, so keep checking for spoilers.
While talking about the upcoming season, cast member Ralf Little stated, "Be wary of the detectives being too happy, if they're too happy there's nowhere else for them to go… but it would be really lovely. One thing Tim Key, our exec, loves winds me up about is that he never ever wants Neville to look too cool." Little also continued, "Maybe Neville could be on a jet ski?' And Tim's like, 'NOT a chance,' it's now a running joke where he is obsessed with never letting me look cool."
When Will Death In Paradise Season 12 Release?
The eleventh season of Death In Paradise concluded on February 25, 2022. Meanwhile, talking about the prospect of the twelfth season, fans should be excited as the show has been confirmed to come back.  
Showrunner and co-producer Tim key, in a press release, announced, "We are hugely proud of series ten and delighted we'll be heading back to Saint Marie to continue the story. Our amazing cast and crew have delivered against the odds this year, and we can't wait to get going again – we've got huge plans for the future, with lots of surprises to come."
Even though Death In Paradise Season 12 has been confirmed, there are not many details available about its filming schedule or release date. However, we assume it to premiere in early to mid-2023.
Cast Details!
The cast of British crime features Ralf Little playing the character of Neville Parker. The series also stars Don Warrington as Commissioner Selwyn Patterson. Élizabeth Bourgine plays Mayor Catherine Bordey, and Joséphine Jobert in the role of Florence Cassell. And Tobi Bakare plays Sergeant JP Hooper.
Other cast members in the series include Tahj Miles as Marlon Pryce, Sara Martins as DS Camille Bordey. Then there is Ben Miller as Richard Poole. Aude Legastelois as DS Madeleine Dumas and Shyko Amos playing Officer Ruby Patterson. And Ardal O'Hanlon's Jack Mooney makes a guest appearance. If the series is recommissioned for Death In Paradise Season 12, most of the main cast members will likely return to their respective roles. On the other hand, the season may also introduce viewers to some new characters. 
Also Read Our Flag Means Death Season 2: Will There Be Another Season? What Are The Chances?