It seems like Dwayne will finally try to settle in on his wrestling career in Young Rock Season 2 Episode 3. Dwayne's father Rocky will feel overshadowed by his partner Tony Atlas. Lea will hand over the wrestling promotions to Ata, as she prepares for her trial. So, continue reading to learn all the essential updates about the third episode.
Young Rock Season 2 Episode 3 Precap: What Will Happen?
The third episode of Young Rock Season 2 is titled "In Your Blood." Lia prepares for her trial in Hawaii in 1984. She will put Ata in charge of her wrestling promotions and all the responsibilities that come along with them. Meanwhile, Rocky manages to leave a mark in the wrestling ring. However, he begins to feel overshadowed by his partner Tony Atlas. Dewey will go up against a new classmate who becomes a threat to his reputation in Young Rock Season 2 Episode 3.
A Quick Recap!
The previous episode of Young Rock Season 2 was titled "Seven Bucks." In a flashback, Dwayne struggled to stay in the Calgary Stampeders practice squad. He was extremely concerned about being dropped from the practice squad, which could have led to more problems in his life. However, Dwayne was lucky enough to get some insightful wisdom from one of his teammates, who inspired him to fight no matter what the situation was. He felt more confident and eased up after the conversation. Dwayne was motivated to move forward in life with a new perspective.
Further, one of Rock's haters from his childhood got to know about his Presidential campaign in 2032. The hater launched an online troll against Rock which affected his polls and threatened his presidential position. However, Rock managed to get over the roadblock after a little struggle. Dwayne recalled the times with Randall when his father worked as a transporter after ruining his fighting career.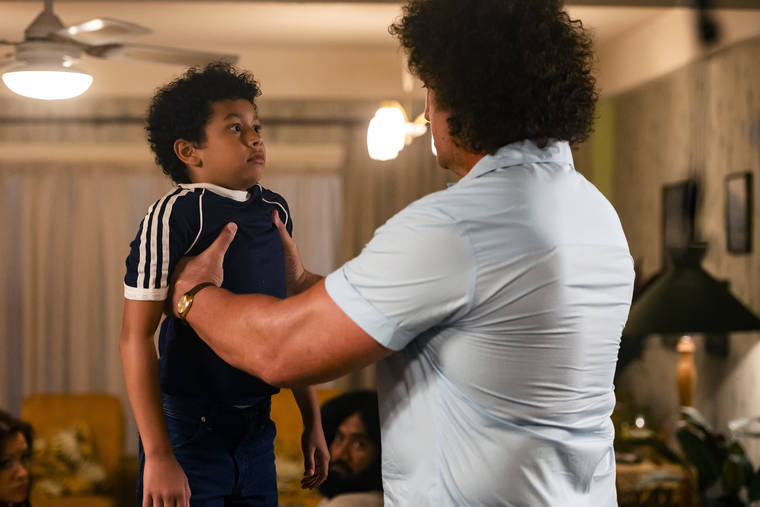 Meanwhile, young Dwayne was taken off the practice squad after his average performance. He returned to Miami and discussed the idea of becoming a pro wrestler with Dani. He finally realized that he won't be able to become a pro footballer and had to look for other options moving forward in Young Rock Season 2 Episode 2.
Young Rock Season 2 Episode 3: Airing Date
NBC will air Young Rock Season 2 Episode 3 on March 29, 2022. The network broadcasts a new episode weekly on Tuesdays at 8:00 p.m. ET. And each episode of the second installment will have around 22-24 minutes of estimated runtime.
Where To Stream The Third Episode Online?
If you miss NBC's broadcast, you can stream the upcoming episode on the network's website and the NBC app. Moreover, season 3 is available to stream on Peacock and Hulu, a day after NBC's broadcast. So, don't miss out on the third episode and keep returning for more thrilling episode previews only on RechRadar247.com.