Hee-Do and Yi-Jin might end up getting separated in Twenty Five Twenty One Ep 15. Previously, it was revealed that Hee-Do got married to someone else, and Min-Chae might not be Yi-Jin's daughter. Hence, we will find out why Hee-Do and Yi-Jin break up. Moreover, Yu-Rim and Ji-Woong will struggle to make things work while living in different countries. So, keep reading ahead to know all the essential updates about the fifteenth episode.
Twenty Five Twenty One Ep 15 Precap: What Will Transpire?
It was shocking to find out that Yi-Jin and Hee-Do eventually broke up, and she got married to someone else. It seems like Min-Chae would be surprised that Yi-jin might not be her father. In the past, Hee-Do and Yi-Jin had to consider their relationship while focusing on their careers. We will find out the reason behind their break up and the mystery behind Min-Chae's father. Further, Seung Wan will make a giant leap n her career while Ji-Woong and Yu-Rim suffer to make their long-distance relationship work in Twenty Five Twenty Two Ep 15.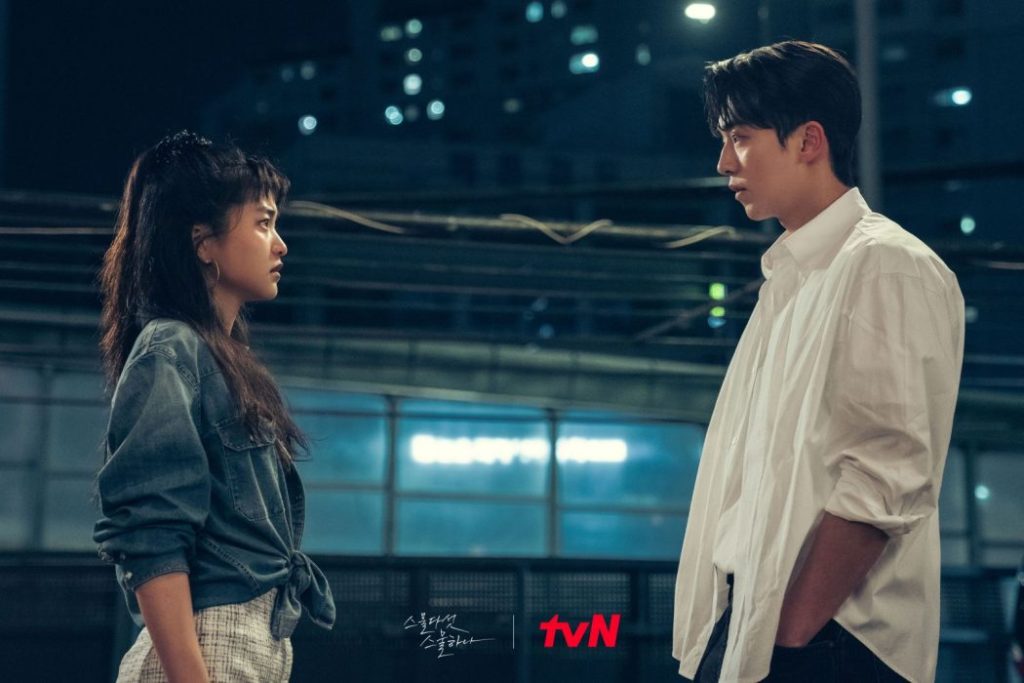 A Quick Recap!
The previous episode began with Min-Chae trying hard to find her mother's diary. She went online and found a news article from 2009. Yu-Rin was reporting when Hee-Do won her third gold medal in a row. Yi-Jin appreciated Hee-Do's performance and revealed that he had been following her career for a long time. Hee-Do told the audience that the toughest opponent she ever faced was Yu-Rim in Madrid in 2001.
Moving on to February 2000, Yi-Jin and Hee-Do opened up about their relationship with Ji-Woong and the group. Seung-Wan pointed out that Hee-Do would now be the third wheel of their group. The gang played a drinking game, and Yi-Jin constantly lost. Yu-Rim and Ji-Woong were heading home when they witnessed an accident.
It turned out that Yu-Rim's father was in a truck that hit the car. Yu-Rim rushed into the hospital and found her father okay with a broken hand. However, the car he hit had a boy inside who was being operated on. Yu-Rim's father had no money, so they had to sell their shop in order to settle and save him from going to jail.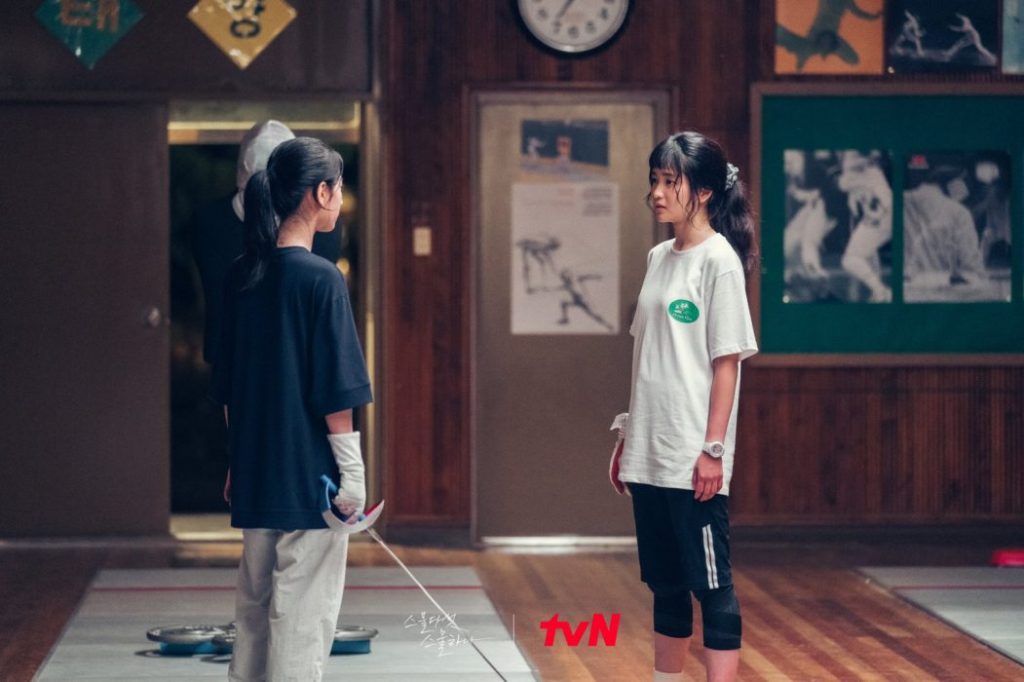 Why Did Yu-Rim Move To Russia?
Meanwhile, Yu-Rim was forced to change her nationality to support her family. She decided to join the Russian team and leave everything behind. She told Ji-Woong about leaving and asked to break up. Later, Yu-Rim won a medal, and the money helped. But Yi-Jin betrayed his friends when he reported about Yu-Rim. The public considered her a traitor, and the media stormed all around her house. Yu-Rim told all this to Hee-Do. She created a distraction to let Yu-Rim escape. The two besties talked while Ji-Woon went to the airport.
Further, Ji-Woong met Yu-Rim at the airport and promised to be loyal to her. He taught her to say, "I have a boyfriend named Ji-Woong," in Russian. The duo kissed, and Yu-Rim flew away to Russia. There also, Yu-Rim received a lot of backlash from the public. Yu-Jin was upset and broke into tears. Back in the interview in 2009, Hee-Do promised to support Yu-Jin's career. And Yi-Jin congratulated Hee-Do for her wedding in Twenty Five Twenty One Ep 14.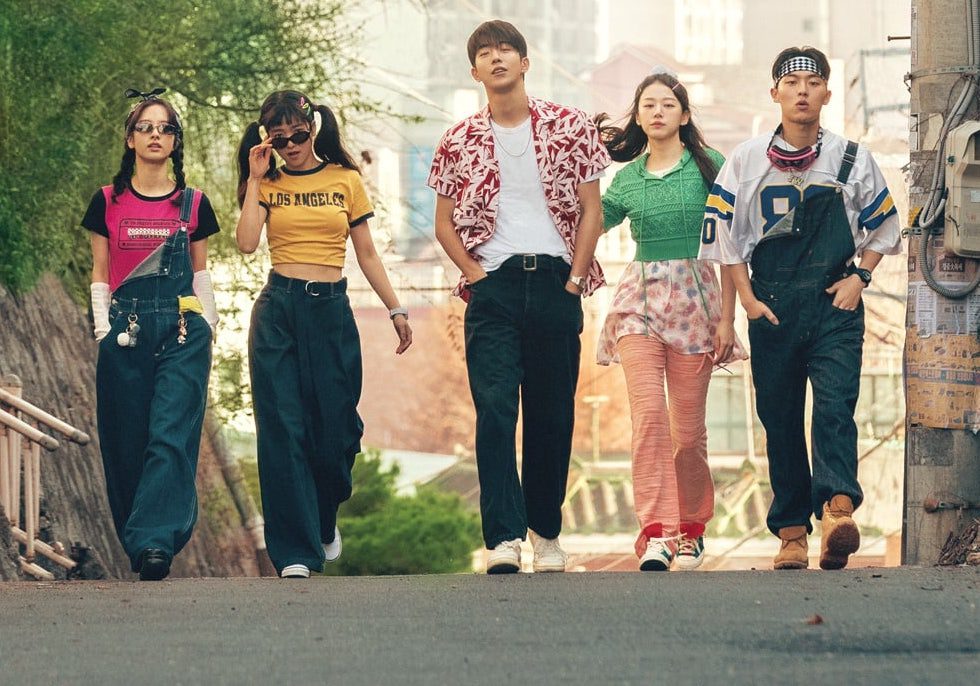 Twenty Five Twenty One Ep 15: Airing Date
tvN will air Twenty Five Twenty One Ep 15 on April 2, 2022. The network airs two new episodes weekly on Saturdays and Sundays at 9:10 p.m. KST. International viewers can stream the latest episodes on Dramacool, TVing, and Netflix. So, don't forget to watch wp 15 and keep returning for more thrilling episode previews only on TechRadar247.com.