It seems like Lucas and Nathan will have a little competition in When Calls The Heart Season 9 Episode 5. Nathan will race his horse against Lucas's car in the upcoming episode. Meanwhile, Elizabeth would be forced to prove her worth in front of the school inspector, Mr. Landis. So, keep reading ahead to learn all the necessary details about the fifth episode.
When Calls The Heart Season 9 Episode 5 Preview: What Will Happen?
The fifth episode of When Calls The Heart Season 9 is titled "Journey into the Light." School Inspector Augustus Landis will be back in town as he starts to create problems for Elizabeth. He will question Elizabeth's new accreditation about teaching Angela.
Elizabeth will fight off Landis and try to prove that she is a good and qualified teacher. Meanwhile, Lucas and Nathan decide to have a race over animals vs. machines. While Lucas prefers his machine, Nathan trusts his horse to win. Rosemary will invite Mr. Landis for dinner t her home even when she does not like him.
A Quick Recap!
In the previous episode, Rosemary greeted May when she was reading the article about the hit and run driver not being found yet in the newspaper. Henry told Lucas that Elizabeth might have based Mr. Gaines' character on him. Henry decided to stay with the company if they accepted his offer. Rosemary asked Lee to cover a story about the new mayor. Laura was sick, and Florence could not fill in for her. So, there was nobody to take care of little Jack. Lucas volunteered to watch over Jack while Elizabeth was in school.
Further, in When Calls The Heart Season 9 Episode 4, May visited Nathan, who was thrilled how Newton and he got along well with her. Joseph was not enjoying working with Lee. He and Millie wanted to start their own business. Lucas and Jack passed by Elizabeth's school, and the students wondered if they would get married. Mr. Landis showed up and informed Elizabeth that her certificate to teach Angela was not accepted. Moreover, Lee interviewed Mike and asked about his plans for the Hope Valley. Lee was taken aback that Mike had no real plans for the valley.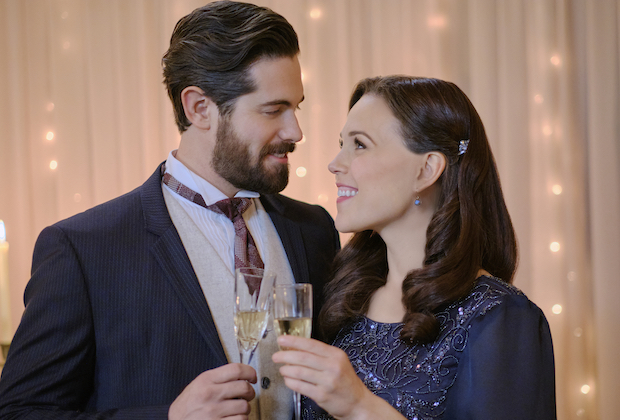 Meanwhile, Lucas took Jack to Faith as he had some issues with his teeth. Faith assured Lucas that he was doing a great job with Jack. Someone glued Mr. Landis' hat. Elizabeth thought it was Cooper who confessed to not liking Mr. Landis. However, she had no proof. Nathan and May had dinner while Elizabeth returned home after meeting with Rosemary. She saw Lucas reading to Jack. After which, Lucas went to the salon to get dinner for Elizabeth.
Lucas was punched by someone as he slammed to the ground. Elizabeth saw the black eye the following morning and tried to ask. But Lucas decided not to tell her. Bill tried to catch Walden in a Brookside scam, but he failed. Lucas warned Walden to stay away from Ms. Thornton and her son. The man who might have caused the hit and run came into the town, and Joseph noticed his damaged car. Joseph took the man to jail, but he said he did not cause the hit and run in When Calls The Heart Season 9 Episode 4.
When Calls The Heart Season 9 Episode 5: Airing Date
Hallmark Channel will broadcast When Calls The Heart Season 9 Episode 5 on April 3, 2022. The network airs a new episode weekly on Sundays at 8:00 p.m. ET. Also, season 9 will feature a total of 12 episodes. Moreover, fans can stream the upcoming episode on the network's website. So, don't forget to watch the fifth episode and keep coming back for more thrilling episode previews only on TechRadar247.com.