Riot Games have provided e-sports enthusiasts with its uniquely designed game. Valorant is a 5v5 character-based tactical FPS game where tactical gunplay meets agents with unique abilities. The game debuted in June 2020 and has released its most recent episode in January 2022, with a completely new agent in the ranks. Players have been thrilled to welcome Velorant's newest Duelist agent, Neon, who Riot Games first introduced during the Episode 4 Act 1 trailer in January.
However, the bigger question that Neon's introduction has posed is not her unique abilities and features. In fact, it is the pleasant voice behind the character that makes it more real and attractive. So, who is the voice actor behind Valorant's Newest Agent Neon? Keep reading ahead to find out!
Who Is Neon, And What Are Her Abilities?
Neon is the newest Duelist agent that was added to Valorant during the first episode of the fourth episode. Neon came from Manila, Philippines, and joined the Belorant protocol as the 19th Agent. The trailer gave a brief look at Neon's abilities and her backstory. She is known to have electronic abilities providing her faster speed and agility. Neon surges forward at unbelievable speeds and discharges bursts of bioelectronic radiance as quick as her body produces them. She is known to attack quicker than lightning after finding her enemies off guard.
Her first special ability is Overdrive. Neon is capable of unleashing full power and speed in short bursts. She can channel her power and fire a deadly beam with high movement accuracies. Further, the second ability that Neon has is Fast Lane. She can also fire two energy lines into the ground that transform into walls of static energy. The wall blocks enemies' vision and damages them as they pass through.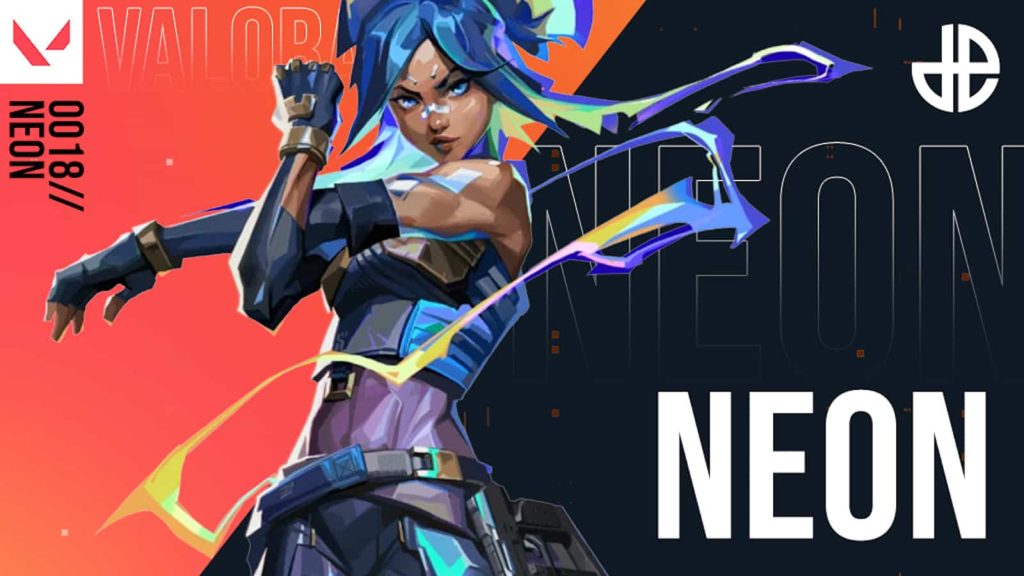 Moreover, the third special ability that Neon has is High gear. Neon can channel her power for increased speed. She can also start an electric slide during the high gear, which makes are more agile and fast. The fourth and final ability is Relay Bolt. Neon can hit an energy bolt that electrifies the ground and creates a concussive blast damaging everyone in the field. Besides her unique abilities, fans are really curious about the voice actress behind Neon when she says, "I'll show them if i want to."
Who Is The Actress Behind Velorant Agent Neon's Voice?
The voice behind Velorant's 19th Agent neon is Vanille Velasquez. The actress has managed to provide the original Filipino taste to Neon through her beautiful voice-over skills. Vanille is a 23-year-old voice actress who lives in the Philippines. She became a fan of voice acting at the age of eleven. Moreover, she has done a ton of commercial videos, voicing a series of anime and video game characters. Vanille was honored to present Velorant's newest agent, Neon, and work with Riot Games for the first time.
Vanille announced to the fans that she was the actress behind Neon's voice on Twitter. She added that the experience was a dream come true. She was still in shock that the e-sports enthusiasts fell in love with her voice and acting.
Vanille began her career in 2016 with "Dubbing Academy, where she took a voice acting and dubbing workshop on the Philippine anime television channel, Hero TV. She has worked on various English and Tagalog gigs too. Further, Vanille has voiced a lot of video game characters like Naoko from Ikai, Renee & GISELA++ in Valor Legends: Eternity, Lolang Ysora in Bayani, Selinda in Genesis, and several others. She has also voiced Jelly in 'Jelly, ben, and Pogo', Lana & Lisa Loud in 'The Loud House', and Kokeko in 'Lil Wild.' We also got to hear a lot more of Vanille after the agent was revealed at the game on January 11, 2022.