Good Trouble Season 4 Episode 6 will take you back in time. Well, the last episode left fans in a daze, wondering what would happen next in Mariana's life. However, it seems like you have to wait a while to learn that because Good Trouble's writers are currently brewing some drama that will explode soon. But in the meantime, things will turn complicated in Malika's life while Davia will speak, her fear. Keep reading to know more.
Good Trouble Season 4 Episode 6 Preview: What Will Happen Next?
Good Trouble Season 4 Episode 6, titled "Something Unpredictable, But In The End It's Right," will follow a 90s-themed bash. Denis is turning 40, and he's not in the right mood to enjoy his birthday. However, Isabella proposed a 90s-themed birthday party plan where they could go back in time and celebrate their amazing birthday. They are all set for a karaoke night with friends and family. However, Davia fears that she's losing Dennis. Meanwhile, Evan will come up with an idea to save Bulk Beauty.
But Mariana had no clue that Evan would lead the team, and her friendship would suffer. Alice returned but had a strained relationship with Sumi. Elsewhere Angelica will talk about spending their time together with Malika, who will refuse at first as she has some work to do. But the two, later on, settle on joining Dennis' birthday party. Malika introduces Angelica to Dyonte, and they spend a good time together, turning Malika into a sidekick.
A Quick Recap!
Good Trouble Season 4 Episode 5, entitled "So This Is What The Truth Feels Like," Marco Fargnoli directed it while Samantha Humphrey wrote it. Mariana found herself in a tense situation where she revealed the truth in front of Evan. But can she trust him? Soon it focused on the love triangle between Malika, Angelica, and Dyonte. Her partners know she's into polygamy and take a big step in introducing Angelica and Dyonte to one another. So they tried to learn more about each other and how things were going.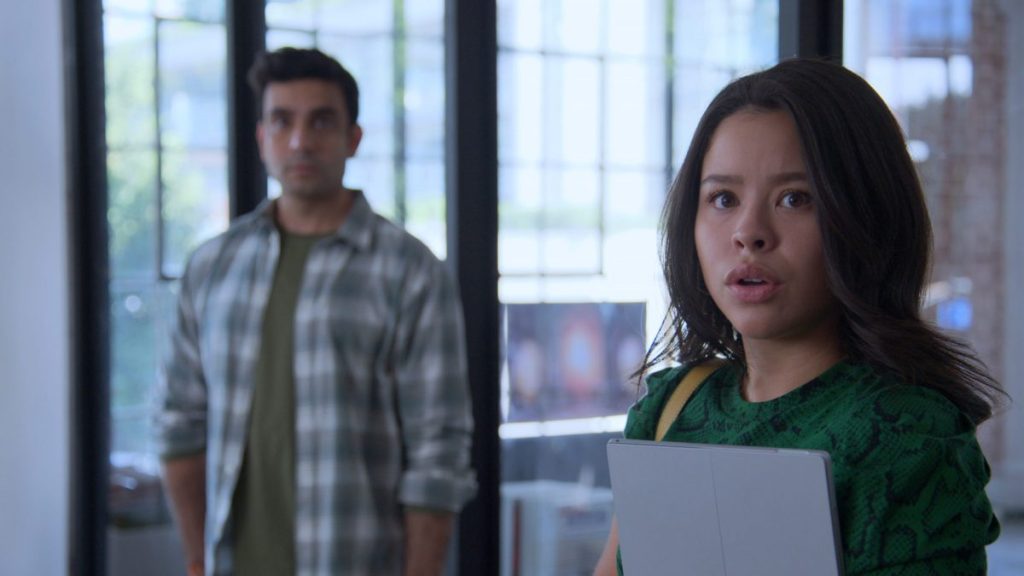 While Malika thinks about her lies and how things have changed so far, she is upset by Lucia's words. She asked Malika about Angelica's love life which was quite unprofessional of her. So it created some awkwardness between them. She didn't tell Lucia the entire truth. But she's happy that she got this campaign job. However, she is stuck in a situation between the love of her life and her sly boss.
Good Trouble Season 4 Episode 6: When Will It Return?
Good Trouble Season 4 Episode 6, titled "Something Unpredictable, But In The End It's Right," will air tonight. On Wednesday, April 13, 2022, it will air on Freeform at 10/9c. All-new episodes follow a weekly release schedule airing every Wednesday night. In case you missed the show, you can stream Good Trouble on Hulu the following day. Stay tuned. TechRadar247 will keep you updated.